The Attack on Titan 4 starts on Sunday on Japanese television and in English on Crunchyroll in a simulcast. In line with this, director Yuichiro Hayashi made a comment a few days ago on the production of the grand finale.
MAPPA Was Overwhelmed by the Response from Fans
Yuichiro Hayashi said at the MAPPA ('Chainsaw Man, Attack on Titan, Kakegurui, Jujutsu Kaisen, Zombieland Saga & The Idaten Deities Know Only Peace') Showcase: "We were very surprised by the overwhelming response to the first trailer that we released in May. It looks like we've taken on a big project… but now there's no going back. We worked on it with a new team this year and animated it. "
"Nobody knows how the manga will end, but we have the opportunity to reach the climax of this great story. It may be the 'end', but we still have a long way to go. So I hope we can enjoy it until the end. "
When asked how he would describe the studio switch from WIT to MAPPA and the production process, Hayashi replied, "I could call it 'chaotic', but as with all MAPPA productions, it was very exciting."
His colleague Shuhei Yabuta, the 3D animation director of the Attack on Titan 4, said that WIT is a very traditional studio. He does not mean this in a negative way, however, because the team there works out "things step by step ."
MAPPA, on the other hand, can now adjust to new situations more flexibly. Even if rash decisions are made, the studio can "always find an efficient way to achieve the desired results."
The fourth season of "Attack on Titan" is being produced under the direction of Yuichiro Hayashi ("Dorohedoro") in the MAPPA studio ("Chainsaw Man Anime"). In Other regions, Crunchyroll will simulcast the new episodes from December 6, 2020, at 6:34 p.m. with English subtitles. You can see a new illustration below.
Attack on Titan 4 Illustration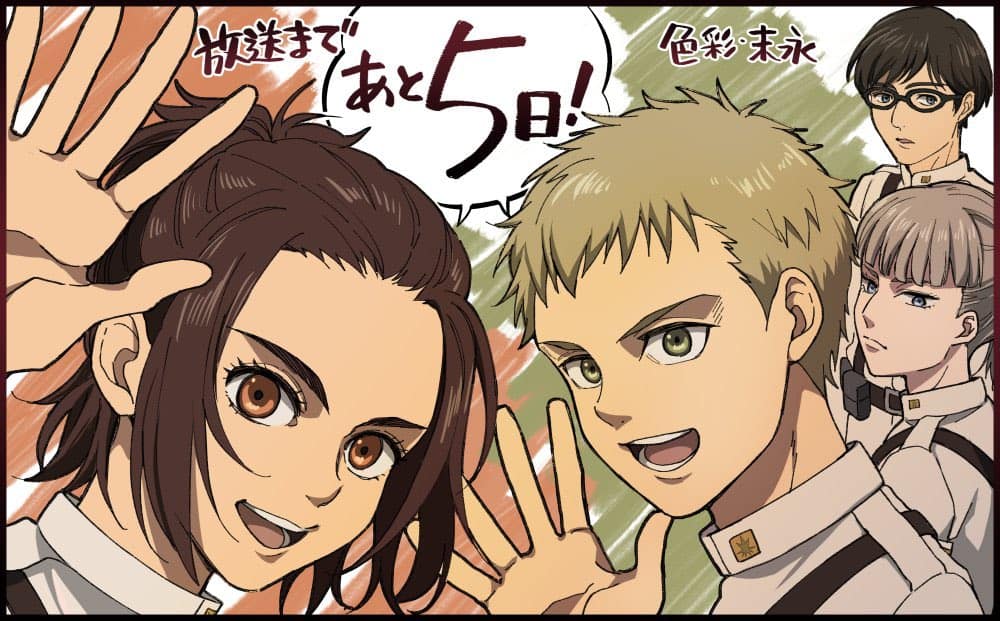 Action
In 2000 years, humanity – or what is left of it – will live behind huge walls. Because the world outside is ruled by giant titans who apparently only have one goal: to eat people! Only the young Eren Yeager does not want to accept that and join the reconnaissance troop to defeat the giants and discover the world. But when one day a titan of enormous proportions looks over the wall, Eren quickly suspects that after a hundred years of peace, his village is facing another catastrophe.