Just a few days ago we reported that the 34th volume of "Attack on Titan" will conclude the series in spring 2021. In the meantime, the specific date for the last manga chapter is known.
Attack on Titan Last Manga Chapter
The publishing house Kodansha announced today that the last chapter of the manga series "Attack on Titan" will be published on 9 April 2021 in "Bessatsu Shonen Magazine". The last volume will be published in Japan on 9 June 2021. Mangaka Hajime Isayama commented on the announcement: "I have said time and again over the last eight years that I would finish 'Attack on Titan' in three years, and now it is finally being completed. It has taken a long time, but I hope that you will stay with me until the end. The editorial team never urged me to end the series, but I was constantly asked, 'When does it end?'. Thank you for waiting for me. I will do my best to the last page, so that you may be satisfied with what you have read."
In total, only four chapters remain until the series comes to an end after more than eleven years. Isayama started this in September 2009 in the "Bessatsu Shonen Magazine". The anime series has also been well received by critics, with the first three seasons being met with praise for their story, animation, music, and voice acting, thus boosting the series' popularity in the U.S. and Asia. Although it has gained significant fame and popularity in Japan's neighboring countries, political interpretations of the series have caused controversies in China and South Korea.
Picture of the Announcement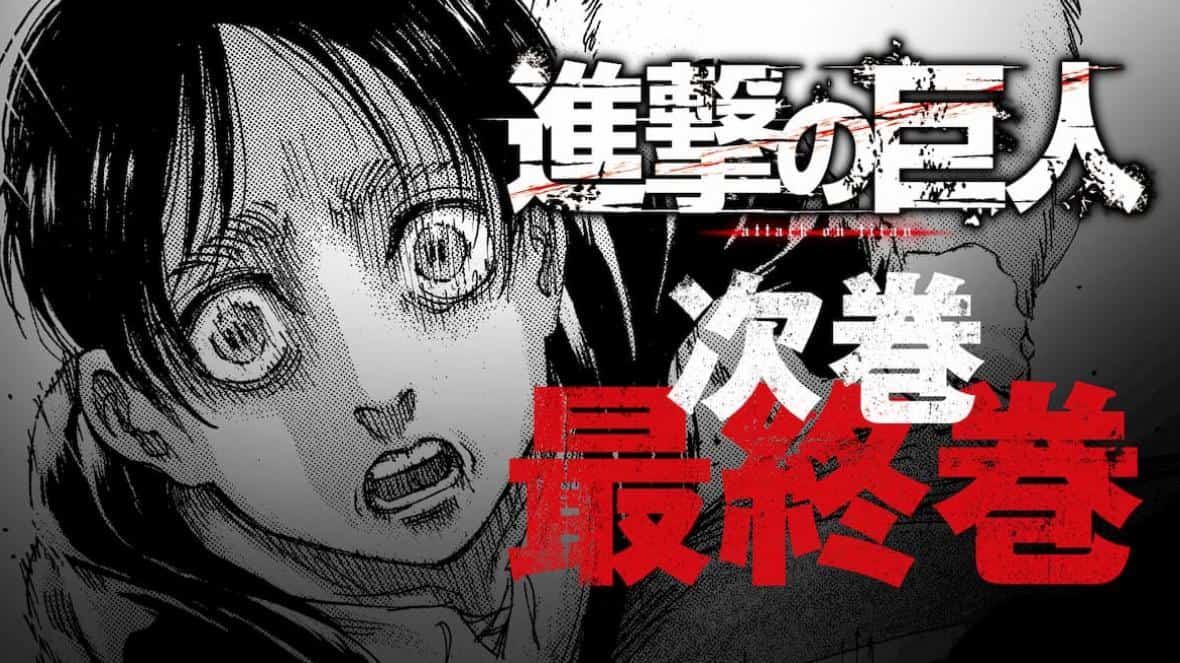 Attack on Titan Plot
In 2,000 years, humanity – or what is left of it – lives behind vast walls. Because the world outside is dominated by giant titans who seem to have only one goal: to eat people! Only the young Eren Yeager does not want to accept this and join the reconnaissance team to defeat the giants and discover the world. But when one day a Titan of immense proportions looks over the wall, Eren quickly suspects that after a hundred years of peace, his village is once again facing disaster.