On the official website of the anime adaptation of "Attack on Titan" a new key visual for the Final Season was released today, which you can watch later in the article.
Fifth Episode will be Released Later
At the same time, it was also confirmed that the fifth episode will not be broadcast on Japanese television on January 3, 2021, due to a planned New Year break. So next Sunday there will be no new episode.
"Attack on Titan: Final Season" is directed by Yuichiro Hayashi ("Dorohedoro") in studio MAPPA ('Chainsaw Man, Attack on Titan, Kakegurui, Jujutsu Kaisen, Zombieland Saga & The Idaten Deities Know Only Peace'). Hiroshi Seko ("Mob Psycho 100") writes the script, while Tomohiro Kishi contributes the character design. Hiroyuki Sawano and Kohta Yamamoto compose the music.
The fourth season started in Japan on December 6, 2020. In the United States, Adult Swim's Toonami programming block will begin airing Funimation's English dub on January 10, 2021, at 12:30 a.m. ET.
Attack on Titan Season 4 Visual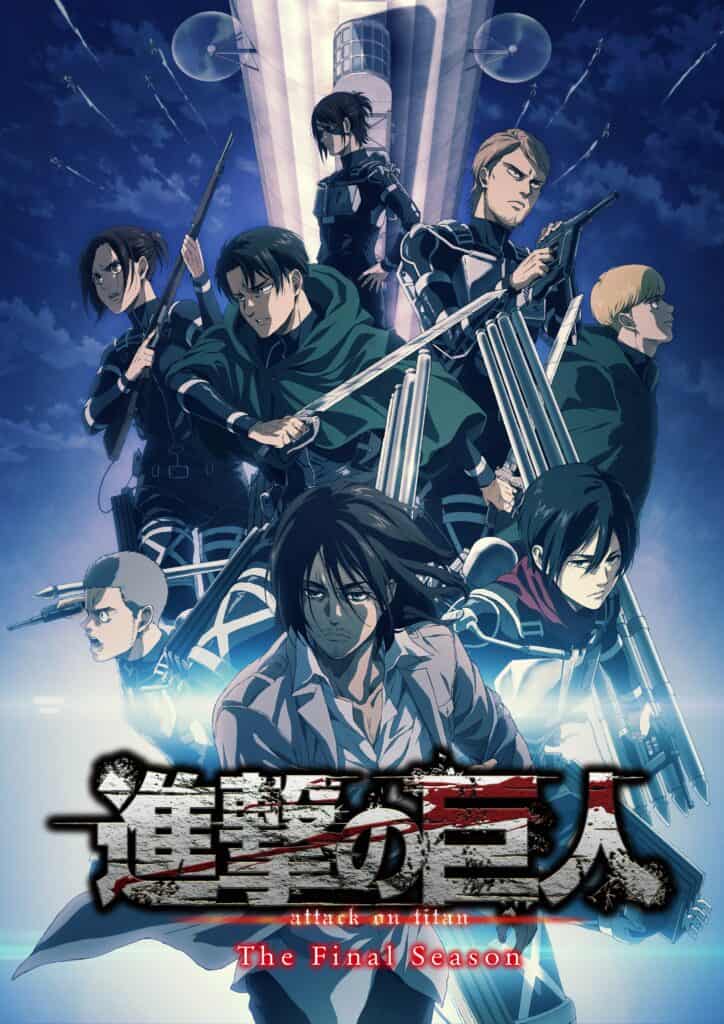 Attack on Titan Action
In 2,000 years, humanity – or what is left of it – lives behind vast walls. Because the world outside is dominated by giant titans who seem to have only one goal: to eat people! Only the young Eren Jäger does not want to accept this and join the reconnaissance team to defeat the giants and discover the world. But when one day a Titan of immense proportions looks over the wall, Eren quickly suspects that after a hundred years of peace, his village is once again facing disaster.