Baki Season 4: Martial arts fans get their money's worth with "Baki", and Season 3, which appears on Netflix, is also eagerly awaited – now we have an approximate start and are getting to see a new visual and trailer!
Baki Season 4 Release Date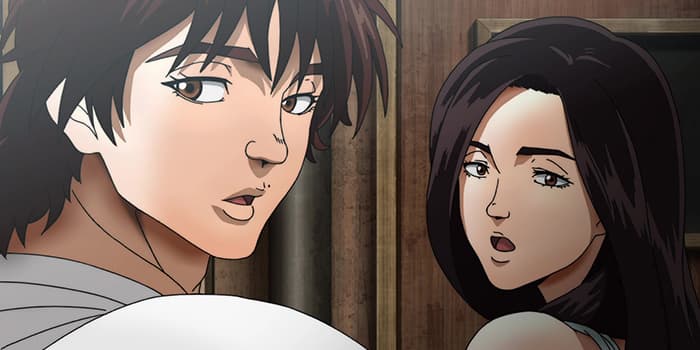 "Baki: Son of Ogre" adapts the manga of the same name and is a continuation of "Baki: The Saga of the Raitai Tournament". The new anime adaptation of "Baki", which started in 2018, has so far consisted of two seasons with a total of 39 episodes, which are available on Netflix with English and Japanese voice output. The studio TMS Entertainment was responsible for the production. Toshiki Hirano ("Magic Kaito") took over the direction.
The first "Baki" series, which was broadcast on Japanese television in summer 2001, is available on DVD from peppermint anime in this country. The original manga was penned by Keisuke Itagaki and has been published in "Weekly Shōnen Champion" magazine since October 1991.
On the official website for the 30th anniversary of the manga series Baki it was announced that the new season of the anime series, entitled Baki Hanma: Son of Ogre, will be released worldwide on Netflix in autumn 2021. A new trailer has also been released.
The anime is being produced under the direction of Toshiki Hirano ("Apocalypse Zero", "Iczelion") at the Double Eagle and studio TMS Entertainment ("Fruits Basket (2019), Resident Evil: Infinite Darkness Season 2)", "Dr. Stone"). The first two seasons of the series are available in Japanese with English subtitles on Netflix.
Baki Season 4 Visual
Baki Season 4 Trailer
Baki Action
Strong, stronger, Baki! He takes on hundreds alone. Baki Hanma is still young but already has big goals. As a grappler, he wants to become the strongest fighter in the world. To do this, he has to defeat his own father, who has held this title so far. But that only spurs Baki on. He started training at the age of three, ten years later he fights harder than anyone else, and soon that isn't enough for him either.
Only the best sparring partner and his iron will can help him to fulfill his big dream. With strength, technique, and speed he keeps fighting his way up, but before he can hold his own against his father, he has to fight a few more fights and not only in the ring.