The second season of BEASTARS is again being produced in Studio Orange, which has already produced the first season. Netflix will release the sequel worldwide on-demand over the next year. A specific date is still pending.
Beastars Season 2 Release Date
After the first "Beastars" opening had hit like a bomb, the studio announced which artist would succeed it. Netflix today announced that the music duo YOASOBI the theme song "Monster" will contribute to the second season of "BEASTARS". The new episodes will start on Japanese television in January 2021.
In the first season, Shinichi Matsumi (Technical Director for "Steamboy") directed. Nanami Higuchi wrote the script, while Satoru Kousaki composed the music. The twelve episodes aired in Japan in the fall of 2019.
Beastars Season 2 Visual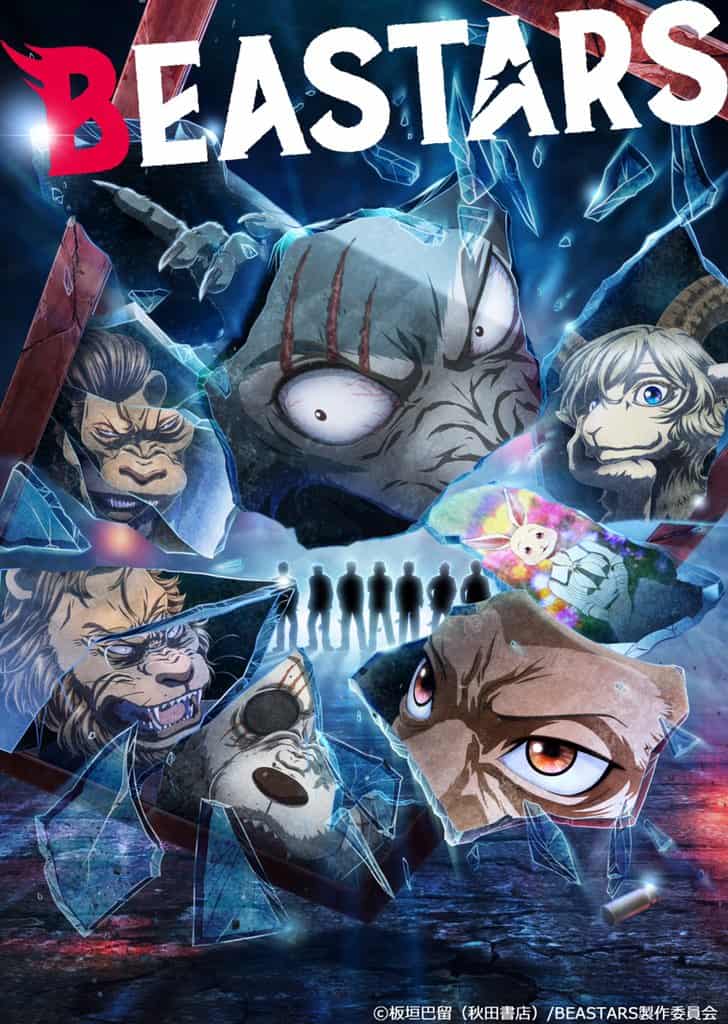 Beastars Season 2 Trailer
Beastars Cast
| | |
| --- | --- |
| Character | Voice Actor |
| Legoshi | Chikahiro Kobayashi |
| Louis | Yuuki Ono |
| Haru | Sayaka Senbongi |
| Gouhin | Akio Ootsuka |
| Jack | Junya Enoki |
| Juno | Atsumi Tanezaki |
Beastars Production Team
| | |
| --- | --- |
| Director | Shinichi Matsumi |
| Producer | Orange |
| Script | Nanami Higuchi |
| Storyboard | Toshimasa Ishii |
| Music | Satoru Kousaki |
Beastars Action
In a world populated by humanoid animals, herbivores and carnivores coexist. For the young people at the Cherryton School, school life is full of hope, romance, distrust and unease. Legosi is a wolf who is a member of the theater club. Despite his threatening appearance, he has a very gentle heart. For most of his life he has always been an object of fear and hatred from other animals and is used to this lifestyle. But soon he becomes more involved with his classmates, who have their own share of insecurity, and notices how his life at school is slowly changing.