On the official website of the anime adaptation of "Black Clover" a teaser for the "Clover Kingdom vs. Spade Kingdom Arc" was published today, in which the new opening is presented. In addition, a key visual has been revealed, which you can watch below.
Next Arc launches in January
The new Arc will launch on January 5, 2021, and will revolve around the Alliance of The Kingdoms of Clover and Heart against the Kingdom of Spade. With the launch of the new storyline, the new opening, which is titled "Grandeur" and comes from the boy band Snow Man, is also celebrating its premiere. The new ending is titled "BEAUTIFUL" and is sung by the group TREASURE.
The anime adaptation of "Black Clover" is directed by Tatsuya Yoshihara ("The Monster Girls") at Studio Pierrot (Naruto, Akatsuki no Yona, Bleach, Twin Star Exorcists & Black Clover). Itsuko Takeda ("Blue Drop") is responsible for the character design, while Minako Seki ("The Silver Guardian") composes the music.
Black Clover Visual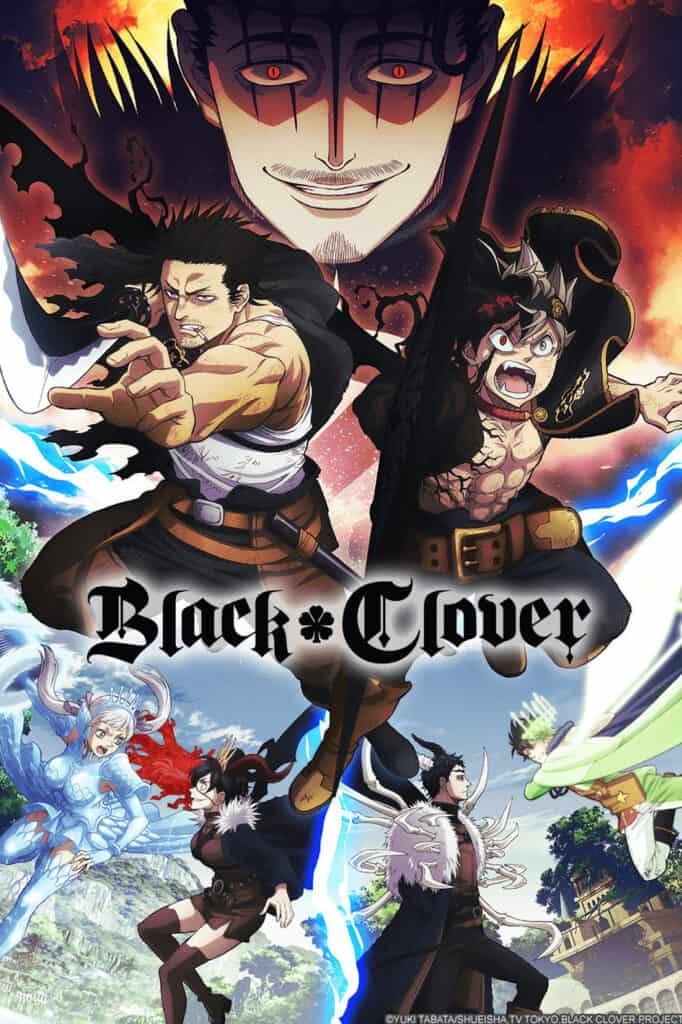 Black Clover Teaser
Black Clover New Characters
Black Clover Action
In a world ruled by magic, Asta and Yuno are found neglected in front of a church on the same day. While Yuno possesses incredible magical powers, Asta is the only one in this world without such power. At the age of 15, both receive a Grimoire, which significantly enhances the magic of their user. Astas Grimoire is a rare specimen with anti-magic that negates the spells of its adversaries. As well-intentioned rivals, Yuno and Asta set out to realize their greatest dream: to become the king of magicians! Giving up is not an option!