On the official Twitter account of the anime adaptation of "BOFURI: I Don't Want to Get Hurt, so I'll Max Out My Defense." it was announced that there will be a live stream in a few days to celebrate the first anniversary of the anime's broadcast.
Bofuri Season 2 Release Date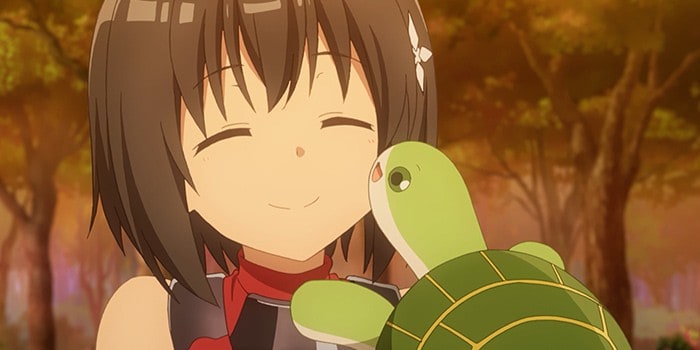 As part of a live stream for the anime adaptation of the light novel BOFURI: I Don't Want to Get Hurt, so I'll Max Out My Defense. It was announced that the Bofuri Season 2 will be broadcast on Japanese television in 2022.
Kaede Hondo and Ruriko Noguchi, the Japanese voices of Maple and Sally, have been invited as guests of honor for this event, which will take place on 9 January 2021 at 10:30. The description on YouTube states that there may be "possibly new information about the sequel" as part of the event.
Usually, new details await us at such live events, such as an approximate start date and a first trailer. So far, it is only known that the anime adaptation of "BOFURI" will continue – when this will happen has not yet been revealed.
The 12-part first season was directed by Shin Oonuma ("A Chivalry of a Failed Knight") and Mirai Minato ("Masamune-kun's Revenge") at Studio SILVER LINK ('Chivalry of a Failed Knight Season 2, Masamune Kun No Revenge Season 2'). Fumihiko Shimo ("Golden Time") took over the series composition, while Kazuya Hirata ("Fate/kaleid liner Prisma"Illya") contributed to the character design.
Bofuri Season 2 Announcement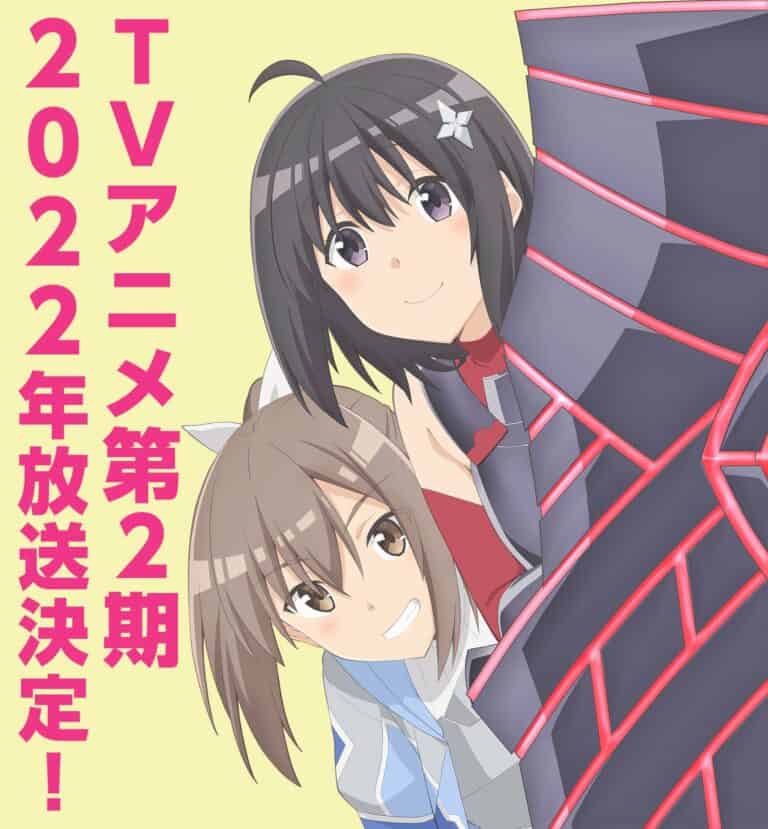 Bofuri light novel series illustrated by Koin and written by Yuumikan. The LN began serialization as a web novel back in 2016 on the Shōsetsuka ni Narō novel publishing website. The series was later published as tankōbon volumes after being acquired by Fujimi Shobo. Due to its increasing popularity, the story was then picked up for many adaptations, including a manga series and a television anime.
Concrete details about the second season, such as an exact start date, are still pending at this time. It is also unclear whether the aforementioned persons will also participate in the production of the sequel. Given that the sequel won't start until next year, it's likely to be some time before we learn more.
Trailer of Bofuri Season 2
Characters, Cast and Staff of Bofuri Season 2
I. Characters and Cast
| Character | Cast |
| --- | --- |
| Maple | Kaede Hondo |
| Sally | Ruriko Noguchi |
| Kanade | Satomi Arai |
| Iz | Satomi Satou |
| Syrup | Miyuri Shimabukuro |
Kaede Honjou, also known as Maple in the VRMMO NewWorld Online, is the main protagonist of BOFURI: I Don't Want to Get Hurt, so I'll Max Out My Defense. She was invited by Risa Shiramine, her best friend, to play the game NewWorld Online, in which she accepts to do so. Kaede, having never played such games before and not wanting to get hurt, puts all of her status points into defense, hence the name of the title.
Kanade is a player of NewWorld Online and a major character in BOFURI: I Don't Want to Get Hurt, so I'll Max Out My Defense.. He first appears in the second event alongside his newly acquired weapon the Akashic Records. He later joins Maple Tree when Maple invites him.
Kasumi is a player of NewWorld Online, and a major character in BOFURI: I Don't Want to Get Hurt, so I'll Max Out My Defense. Her in-game weapon is a katana. During the first event of the game, she ranked sixth in the top ten. She had a rough encounter with Maple and Sally during the second event, later becoming friends with them during the time they spent in a dungeon, chained to each other. Kasumi joined Maple Tree just shortly after it was founded, as per the request of Maple.
Payne is the top player in NewWorld Online and a supporting character in the BOFURI series. He is a the guild master of the Congregation of the Holy Swords guild and ranked first in the 1st event.
Chrome, is an adept player of NewWorld Online, since its first activation. His weapon of choice is the great shield and sword, which he still tries to master. He first witnesses Maple being attacked by numerous bugs and monsters on the first floor, sparking an online forum in which they discuss and find out information about her.
II. Prooduction Team
| | |
| --- | --- |
| Director | Mirai Minato, Shin Oonuma |
| Series Composition | Fumihiko Shimo |
| Original Creator | Yuumikan |
| Original Character Design | Koin |
| Studio | SILVER LINK. (Kenja No Mago Season 2) |
Bofuri Action
A huge number of freshmen come to the popular VRMMORPG "New World Online"! It neutralizes all sorts of attacks and stamps both monsters and players into the ground using a Death Poison skill! Due to her curious fighting style, this player was given the name "Wanderfestung" and "Last Boss", but in reality, she was just a beginner!
Maple was given a game by her friend Sally and was formally forced to play it. Since she was not at all familiar with the game, she invested all her status points in the VIT value (defense) and initially only defeated pop monsters, who led them around by the nose. Although she was caught by the monsters again and again, she did not suffer any damage. With idiosyncratic comrades at her side, Maple continues to evolve bit by bit. Curtain up for an adventure in which our protagonist is not harmed!