In the latest issue of "Weekly Shonen Jump" it was teased that the manga "Chainsaw Man" will reach the "final phase" in the next issue of the magazine, which appears on November 9, 2020. An end to the series has not yet been confirmed.
Manga is Published by Egmont-Verlag
"Chainsaw Man" was penned by Tatsuki Fujimoto and has been published in the "Weekly Shonen Jump" magazine since December 2018. The Japanese publisher Shueisha will bring the ninth volume to Japanese stores on November 4, 2020.
In this country, "Chainsaw Man" was licensed by Egmont Manga. The first volume was published on October 1, 2020 with a German translation. The second volume is planned for December 3, 2020.
Cover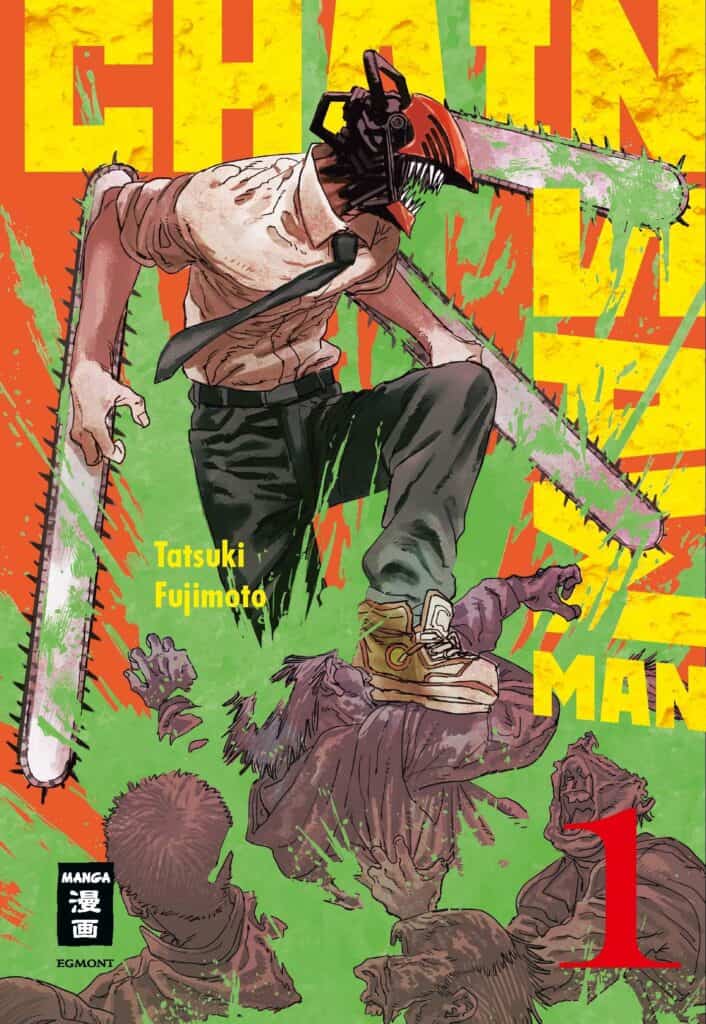 Action
Denji's greatest wish is to lead a completely normal life. But he has inherited nothing from his father but debts to the Mafia. When Denji saves the life of the little devil Pochita, he gives him the ability to transform into the Chainsaw Man. It doesn't take long before the government becomes aware of the boy with the chainsaw for his head.