As part of the "Demon Slayer – Anime 2nd Anniversary Festival", it was announced in Feb 14 that the anime implementation of "Demon Slayer" (jap.: "Kimetsu no Yaiba") will receive a second season, which adapts the "Entertainment District Arc" (jap.: "Yuukaku-hen") and will start in 2021.
Demon Slayer Second Season Again by Ufotable
The 26-part first season of "Demon Slayer" aired on Japanese television between April and September 2019. A sequel film titled "Demon Slayer -Kimetsu no Yaiba- The Movie: Mugen Train" was released in Japanese cinemas on October 16, 2020. Director Haruo Sotozaki ("Tales of Zestiria") was responsible for the production in the studio ufotable. Sotozaki also directs ufotable in the Demon Slayer second season. Akira Matsushima returns to character design, while all speakers slip into their familiar roles again. You can see a first teaser and a visual below.
The original manga, of which 150 million are now in circulation, is written by Koyoharu Gotouge and was published from February 2016 to May 2020. The series is completed with 205 chapters, divided into 23 volumes.
Demon Slayer Season 2 Visual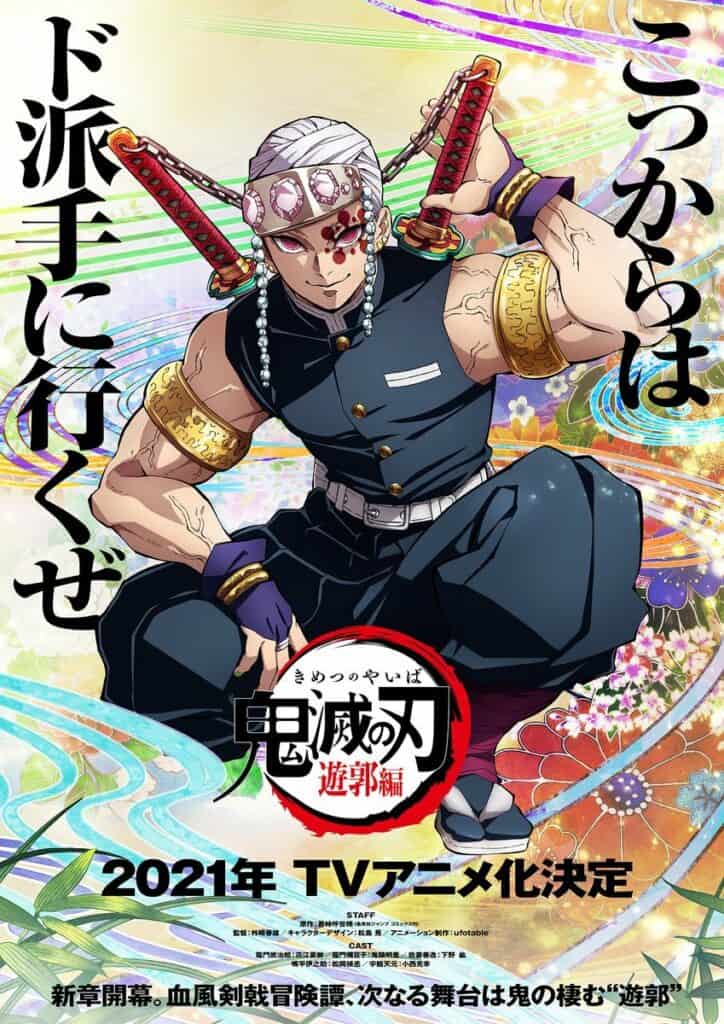 Demon Slayer Season 2 Trailer
Demon Slayer Action
Kamado Tanjirou is the eldest son in a family without a father. When he goes to the city one day to sell charcoal, he spends the night there, rather than heading home in the evening, amid rumors of an Oni supposedly floating around the area. When he comes home the next day, he finds that apparently, an Oni was actually on the way, who cruelly murdered almost his entire family and only his sister Nezuko barely survived. Will he be able to take revenge and save his sister?