When are we going to see Demon Slayer Season 3? What will be the plot?
The 11th and the final episode of Demon Slayer Season 2 entitled Demon Slayer: Kimetsu no Yaiba Entertainment District Arc is just out recently, and immediately after that, there is an announcement that we will be receiving a sequel in the future. The announcement included the reveal of a teaser visual and an announcement video.
Demon Slayer started out as a Japanese manga series written and illustrated by Koyoharu Gotouge. It has been serialized in Shueisha's shōnen manga magazine Weekly Shōnen Jump since February 15, 2016. The manga series ran for 205 chapters that have been collected into 23 tankobon volumes before concluding on May 18, 2020.
The manga series Deman Slayer has also been licensed in English by Viz Media and the first three volumes have been published in their digital Weekly Shonen Jump on the same day as the Japanese release as part of the "Jump Start" program. The manga series was later released physically in English by the publisher under its Shonen Jump imprint.
Demon Slayer Season 3 Release Date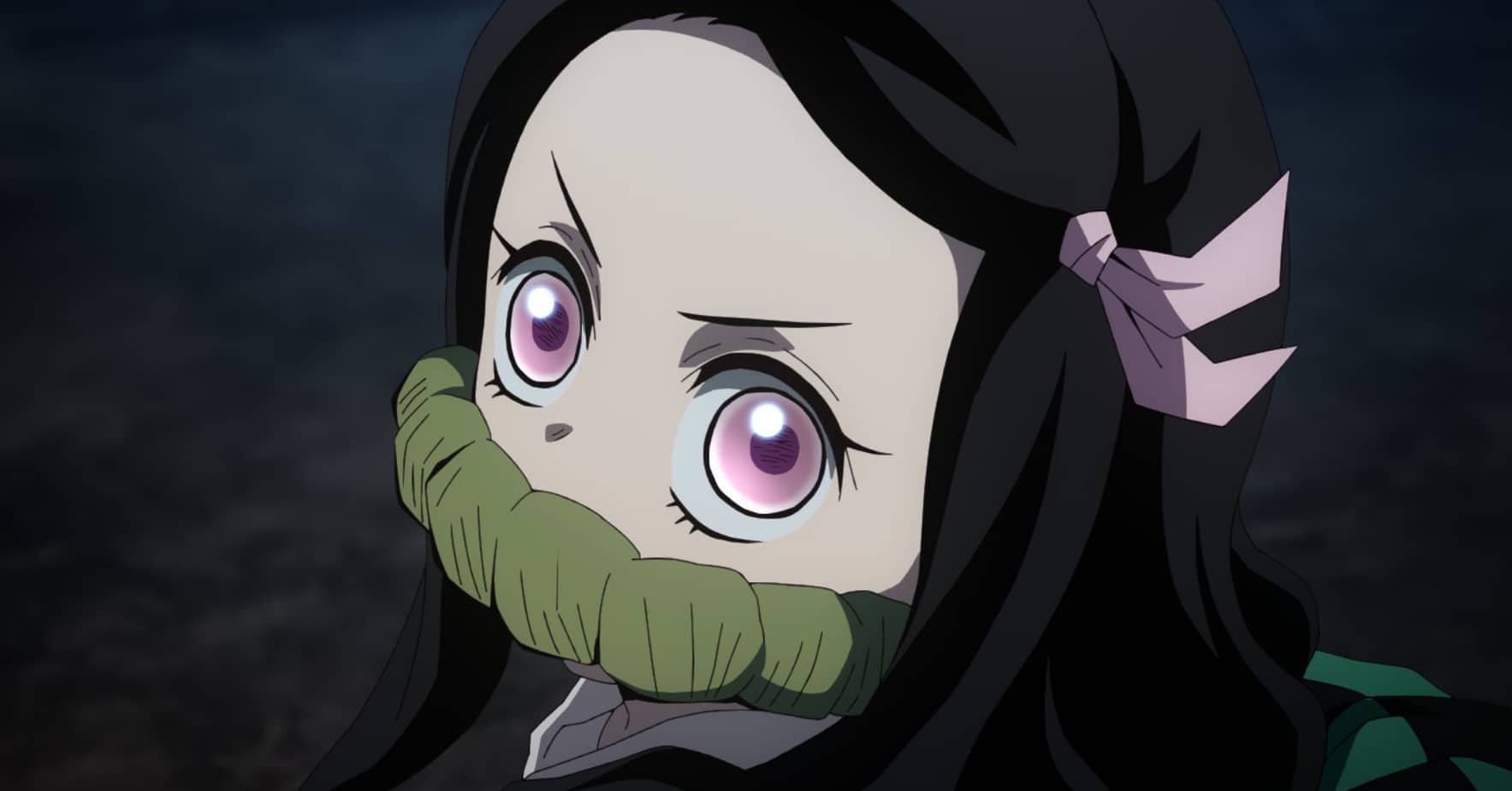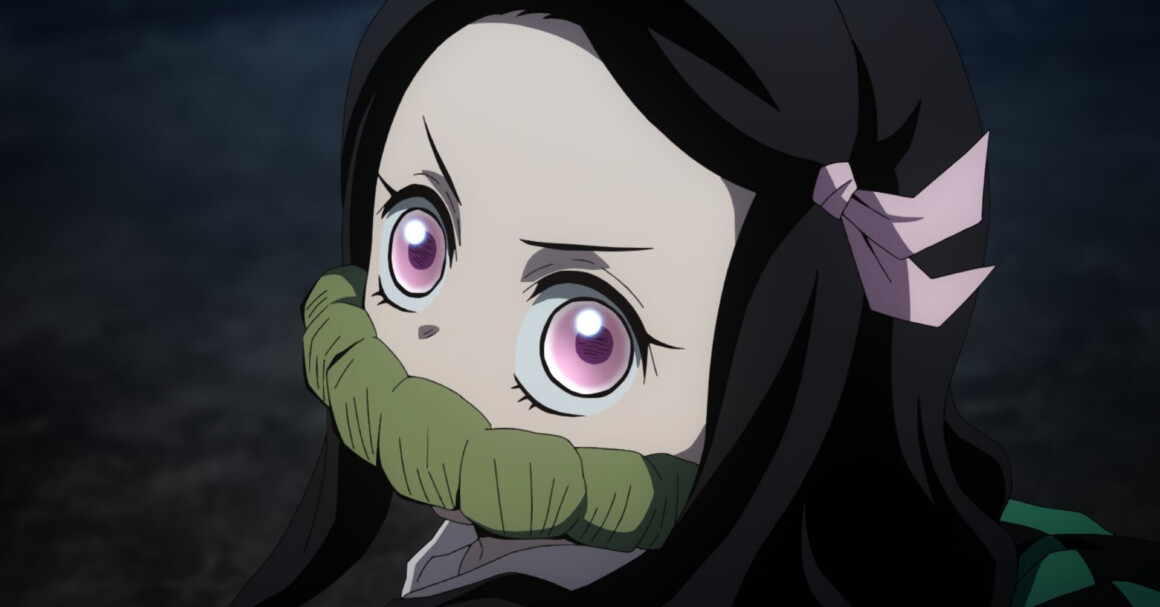 The anime adaptation of the Demon Slayer manga series was first announced by Weekly Shōnen Jump in June 2018. The adaptation was animated by Ufotable, the studio that is best known for its capability in handling epic animations that can be seen in their popular anime adaptations such as Fate/Zero, Fate/Stay Night, and God Eater.
The first season of the television anime series Demon Slayer: Kimetsu no Yaiba was premiered on April 6, 2019, and ran for twenty-six episodes before concluding on September 28 of the same year. It was followed by a movie entitled Demon Slayer: Kimetsu no Yaiba The Movie: Mugen Train on October 16, 2020, and also a second season entitled Demon Slayer: Kimetsu no Yaiba Entertainment District Arc on December 5, 2021, which has released eleven volumes before ending on February 13, 2022.
After the second season has ended, it has been announced that a sequel is in production. Fans have been wondering when it will be released. So, what is the release date of Demon Slayer Season 3?
As of now, we have no information regarding the release date of Demon Slayer Season 3 or also known as the Swordsmith Village Arc. All we know at this point is that it is currently being produced by ufotable. However, fans can expect to see Demon Slayer Season 3 sometime around early 2023 at the earliest.
What will Demon Slayer Season 3 be about?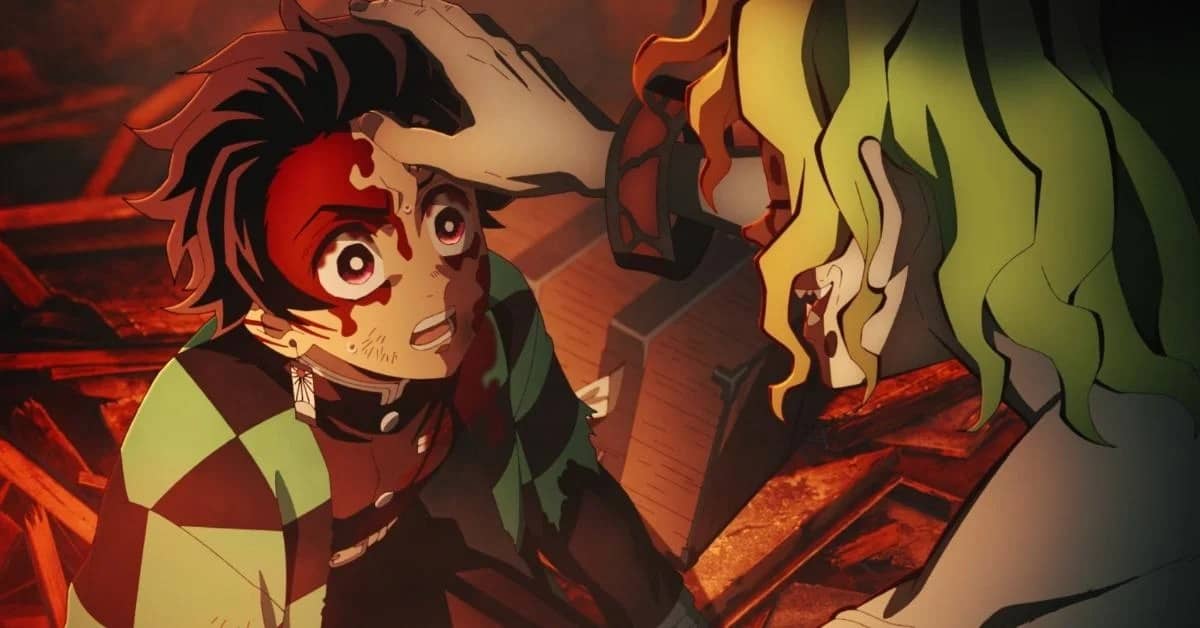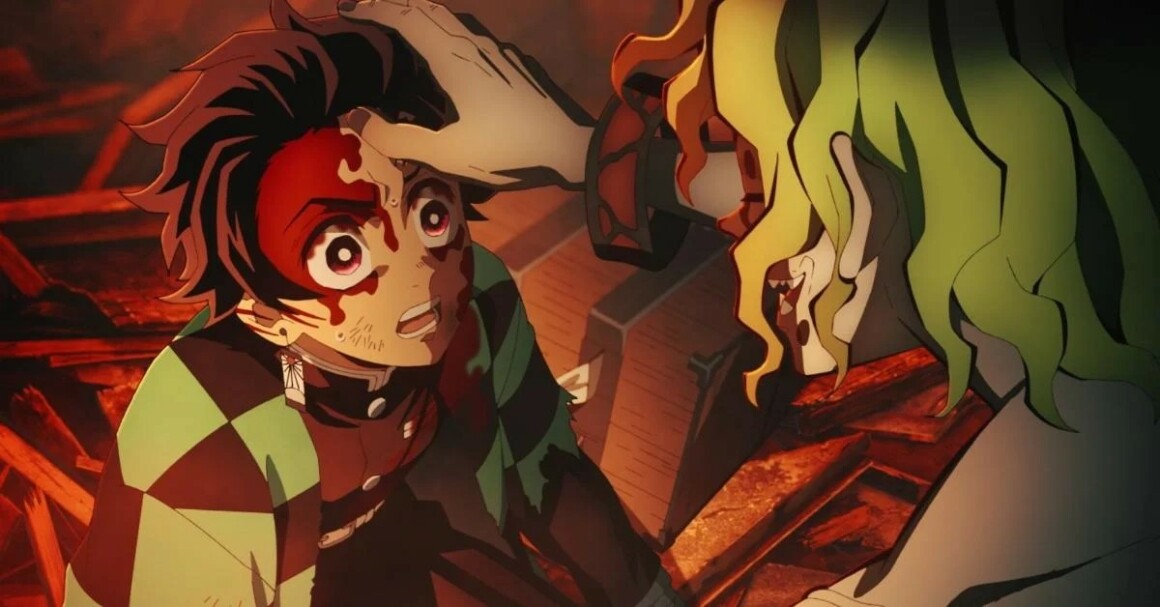 Demon Slayer Season 3 will be covering the Swordsmith Village arc.
Tanjiro travels to the Swordsmith Village to replace his sword because Hotaru Haganezuka is tired of repairing it.
Upon arrival, he is taken directly to Tecchin Tecchikawahara, the chief of the village. He reveals to Tanjiro that Hotaru went missing not so long ago. He then brings Tanjiro to the hot springs of the village, to help his body heal.
At the hot springs, he meets Mitsuri Kanroji, the love hashira and fellow demon slayer, Genya Shinazugawa. After spending some time with Mitsuri, she tells him that there's a secret weapon hidden in the village that makes people stronger. Tanjiro ponders what it is, but only briefly. After walking around in the forest for a short while, he meets the mist Hashira, Muichiro Tokito arguing with a kid. From a distance, he figures out that he is asking for a key, and sees that he ends up hitting the kid. Tanjiro steps in and stops the Hashira, and in turn gets hit and faints. He wakes up a few moments later and learns that the kid ended up giving Muichiro the key to make him leave. He explains that the key is used to activate a doll, dubbed Yoriichi Type Zero used for training swordsmen, as its power exceeds those of man. Muichiro uses it for training and breaks it a bit, including chopping one of its 6 arms off. This despairs the kid, named Kotetsu. After consoling him, Tanjiro goes to use the doll to train himself, and Kotetsu offers to teach Tanjiro how to fight better.
After training a lot, Tanjiro inadvertently cuts the dolls head off, revealing a 300-year old sword. They both pull out the sword only to discover that it's rusted, as no one has used it for so long. It's at this moment that Hotaru walks in, completely covered in muscle along with Kozo Kanamori. Hotaru takes the sword and says that he'll take care of the rust, and that this will be Tanjiro's new sword.
At night Tanjiro is with Genya socializing him and to try give his tooth back, but got call out by Genya Shinazugawa and kicked out, A random swordsmith who finished bathing saw a vase and try to have a look at it but then turns out It was a demon inside, Gyokko, Upper Rank Five and Hantengu, Upper Rank Four begun their plan to destroy the whole village. While Tanjiro is asleep Muichrou interrupts him and ask him to where is Kozo Kanamori, Tanjiro suggest to look for him.
Unbeknownst to everyone around, Hantengu, Upper-Rank Four demon shows up.
While Tanjiro and others are minding their own business, Hantengu shows up and wreaks havoc. From this point on starts the Tanjiro Kamado, Nezuko Kamado, Genya Shinazugawa, and Mitsuri Kanroji vs Hantengu battle.
Muichirou was blown away, while trying to get back and help the others, he encounters Gyokko, Upper Rank Five torturing the Swordsmiths.
During this, another battle has bein Muichiro Tokito vs Gyokko.
(Source: Fandom)
Characters, Cast & Staff of Demon Slayer Season 3
I. Characters & Cast
II. Production Team
| | |
| --- | --- |
| Director | Haruo Sotozaki (Tales of Zestiria the Cross) |
| Character Design | Akira Matsushima (Maria-sama ga Miteru) |
| Production | Ufotable (Fate/stay night) |
Demon Slayer Season 3 Visuals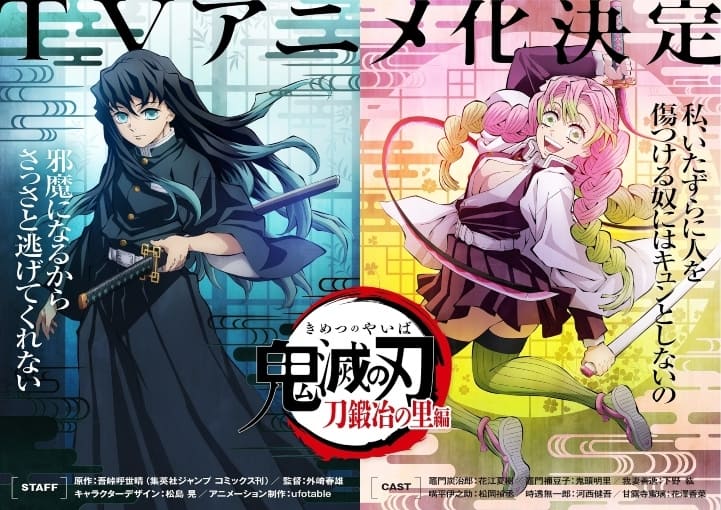 Demon Slayer Season 3 Promo
Demon Slayer Action
Demon Slayer follows the story of Tanjiro Kamado, a boy who had witnessed his family getting slaughtered by demons, as he wants to seek revenge by defeating all the demons that wander around the globe. To do so, he joins Demon Slayer Corps and learned a lot of things there. Together with his little sister Nezuko, the only family member that has survived but was turned into a demon, Zenitsu Agatsuma and Inosuka Hashibara, his fellow corps members, they have to carry out important missions and fight fiercely with demons that awaits them.