The latest issue of Big Comic Superior magazine recently announced that "Dr. STONE author Riichiro Inagaki is working on a new manga series together with "Crying Freeman" – Mangaka Ryōichi Ikegami.
Manga Starts in December
The new manga is titled "Trillion Game" and starts in the January issue of "Big Comic Superior" magazine, which will hit the Japanese market on December 11, 2020. Riichiro Inagaki writes the story, while Ryōichi Ikegami contributes the drawings.
The manga series "Dr. STONE" was penned by Riichirou Inagaki and has been published in the" Weekly Shonen Jump "magazine since March 2017 with drawings by Boichi. Shueisha has published 18 volumes in Japan so far.
A second anime season of "Dr. STONE" starts in January 2021 at Crunchyroll in simulcast.
Cover of Dr. STONE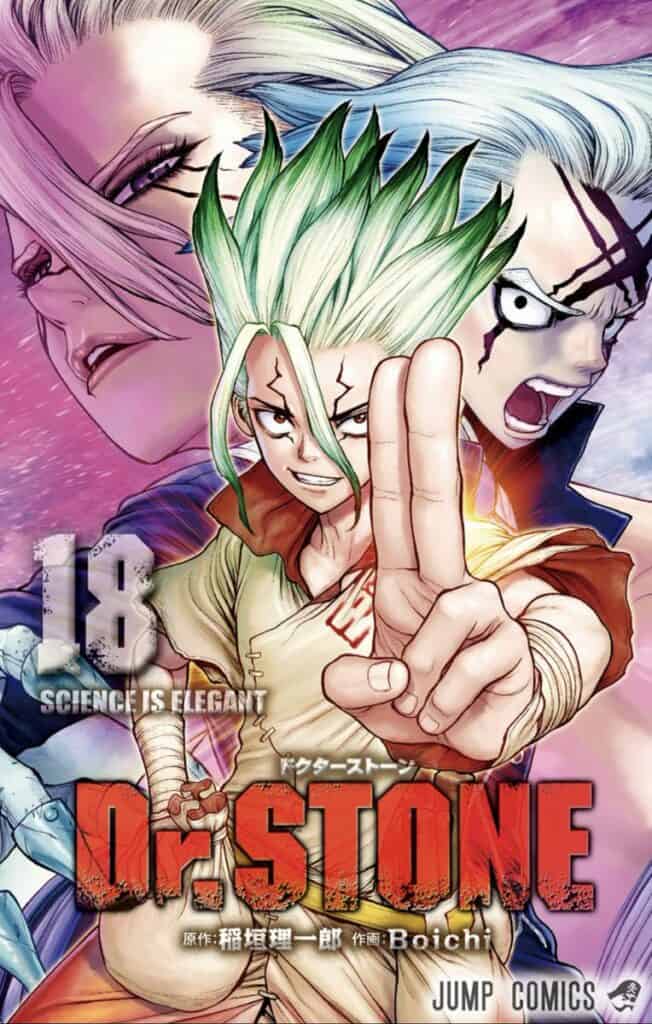 Plot from Dr. STONE
Thousands of years after humanity was petrified by a mysterious phenomenon, the exceptionally intelligent and science-loving Senku Ishigami awakens from his sleep. With nothing but stones and a collapsed civilization around him, Senku decides to use science to rebuild the world. Together with his muscle-packed childhood friend Taiju Oki, who woke up at the same time, they want to rebuild society from nothing …
More than two million years of scientific history, from the Stone Age to the present, are united in this unprecedented adventure story that is now beginning!