The VoD provider Netflix announced today that the anime adaptation of "Edens Zero" has been secured and will offer it on demand as a "Netflix series" (formerly "Netflix Original") later this year. Watch a new trailer below.
Edens Zero Anime Launches in April 2021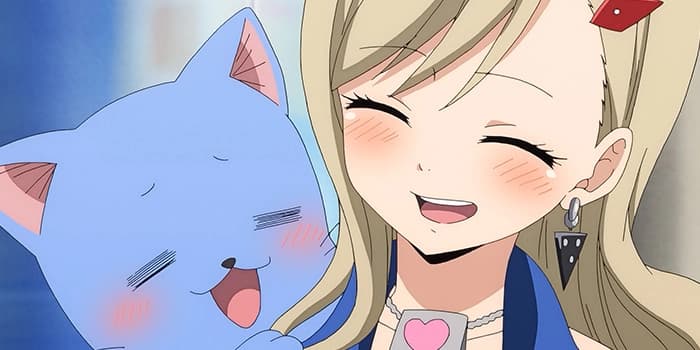 "Edens Zero" will be broadcast on Japanese television on April 10, 2021 and will be produced by J.C.Staff (How a Realist Hero Rebuilt the Kingdom, Maid-Sama, DanMachi, Golden Time, Toradora, Prison School, Combatants Will Be Dispatched, The Demon Girl Next Door, The Duke of Death and His Maid) under the direction of directors Shinji Ishihira ("Fairy Tail") and Yuji Suzuki. Mitsutaka Hirota ("Digimon Adventure tri.") writes the screenplay, while Yurika Sako acts as a character designer. Yoshihisa Hirano ("Death Note") composes the music on NTV Music.
The opening "Eden through the rough", which will be presented in the new trailer, is by Takanori Nishikawa, while CHiCO with HoneyWorks contributes the ending "Bouken no VLOG". The film stars Takuma Terashima (Shiroe in "Log Horizon") as Shiki, Mikako Komatsu (Arte in "ARTE") as Rebecca and Rie Kugimiya (Happy in "Fairy Tail") as Happy.
The original manga series was written by "Fairy Tail" creator Hiro Mashima. This has been published by Kodansha since June 2018 and now comprises 14 volumes. The ninth volume will be published on 23 March 2021.
Trailer
Opening
Japanese Cast
| | |
| --- | --- |
| Character | Voice actors |
| Shiki | Takuma Terashima (Shiroe, Log Horizon) |
| Rebecca | Mikako Komatsu (Arte, ARTE) |
| Happy | Rie Kugimiya (Happy, Fairy Tail) |
| Weisz Steiner | Hiromichi Tezuka (Seiya Kori, Talentless Nana) |
| E.M. Pino | Shiori Izawa (Matsuri Mizusawa, Citrus) |
| Homura Kogetsu | Shiki Aoki (Kaoru Tsutsui, Real Girl) |
| Elsie Crimson | Sayaka Ohara (Erza, Fairy Tail) |
| Ziggy | Houchu Ohtsuka (Z, One Piece) |
Action
In Granbell Kingdom, an abandoned amusement park, Shiki has spent his entire life between machines. But one day Rebecca and her cat companion Happy show up at the entrance gate of the park. What the two newcomers don't know: this is the first human contact in Granbell in a hundred years!
While Shiki struggles to make new friends, his former neighbors are weathering the chance for a robo-rebellion … And when his old home becomes too dangerous, Shiki has to join Rebecca and Happy on their spaceship and escape into the boundless cosmos.