On February 8, Edens Zero Season 2 was finally announced. It was announced in this year's 11th issue of Weekly Shounen Magazine. The official website of the anime has also included a pictured teaser visual of the sequel that you can see at the bottom of the article.
Edens Zero is one of the many shounen shows that focuses on the adventure, comedy, fantasy, and Sci-Fi genres as it revolves around the space theme. Some fans who have stumbled across both Edens Zero and Fairy Tail have stated that both of the series resemble each other, especially when it comes to the characters and their friendship. In fact, both of the series are made by the same author, Hiro Mashima. Despite being similar, Edens Zero possesses something that Fairy Tail doesn't and the other way around.
As mentioned earlier, Edens Zero started off as a Japanese manga series written and illustrated by Hiro Mashima. It has been serialized in Kodansha's Weekly Shounen Magazine since June 27, 2018. As of February 2022, the series has been compiled into nineteen tankobon volumes. Not only in Japanese but the manga series Edens Zero has also been published in English by Kodansha USA since November 6, 2018.
When will Edens Zero Season 2 be released?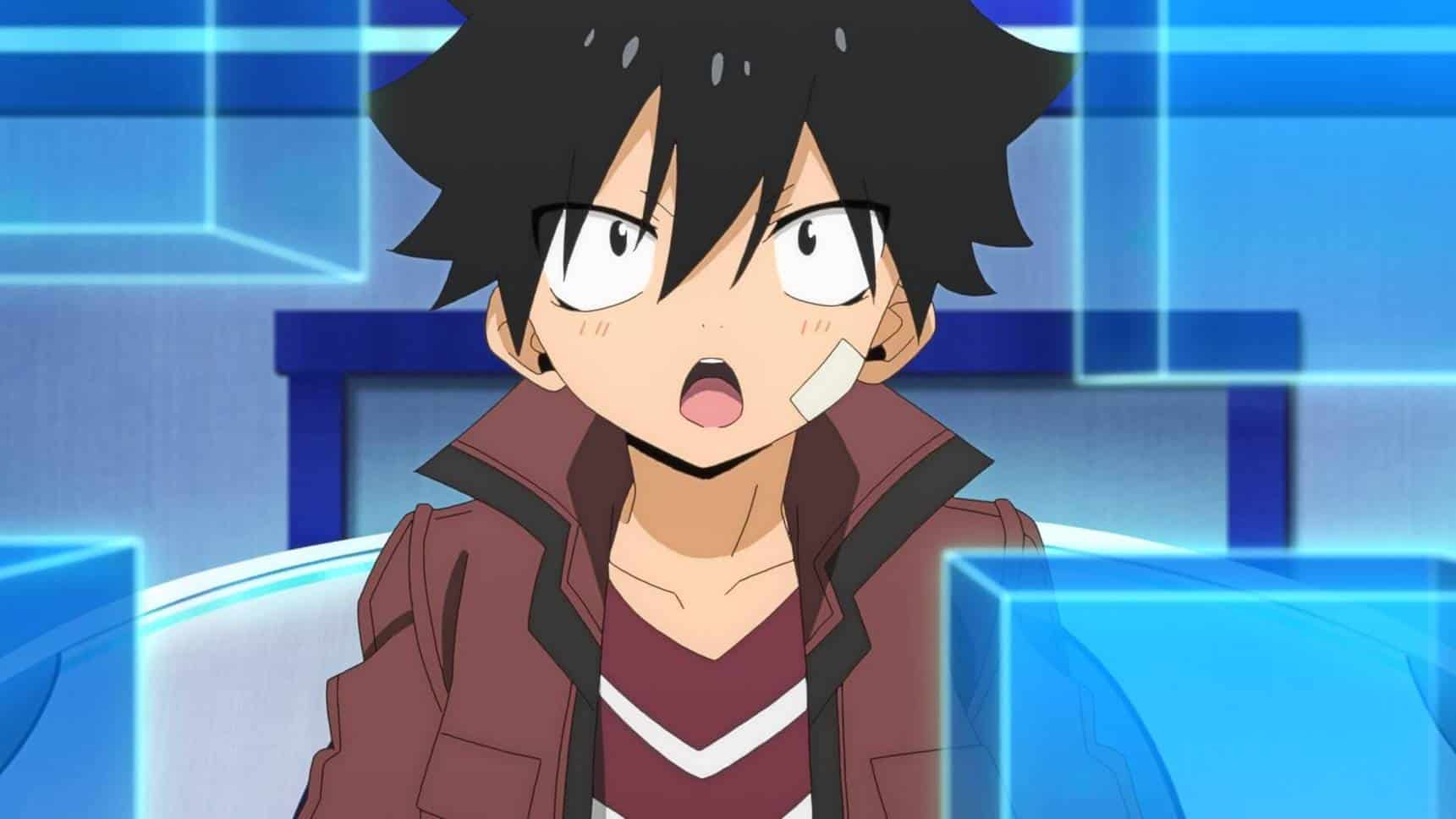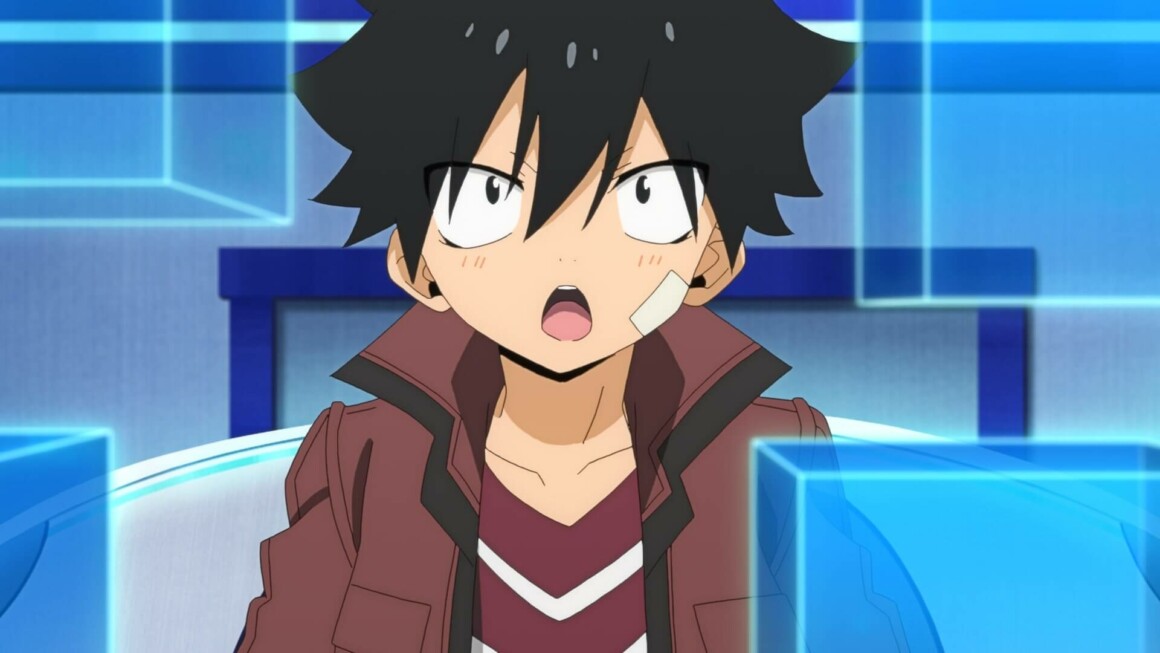 On June 12, 2020, Hiro Mashima, the author of the series, has announced on Twitter that his manga series Edens Zero will be adapted into a television anime series.
At the Tokyo Game Show live stream on September 26, 2020, it was stated that the adaptation would be animated by J.C.Staff, which is one of the most popular studios in the anime industry. They are famous for their anime releases such as Toradora, Food Wars, the second season of One Punch Man, The Pet Girl of Sakurasou, and last but not least, Golden Time.
They are also responsible for producing shows that are currently airing this season such as How a Realist Hero Rebuilt the Kingdom, Requiem of the Rose King, and The Strongest Sage with the Weakest Crest.
The anime series Edens Zero premiered on April 11, 2021, and ran for twenty-five episodes before concluding on October 3 of the same year. Months after the conclusion of the first season, a sequel in the form of a second season was announced. Many of the fans are excited to see their beloved series return on their screens. Thus, they are curious about the release date of Edens Zero Season 2.
Unfortunately, as of now, we haven't received any words regarding the release date of Edens Zero Season 2. It hasn't been included in the announcement, and neither the official website nor Twitter account has said anything about it. At this point, we can only wait for further announcements from them.
Edens Zero Season 2 Visual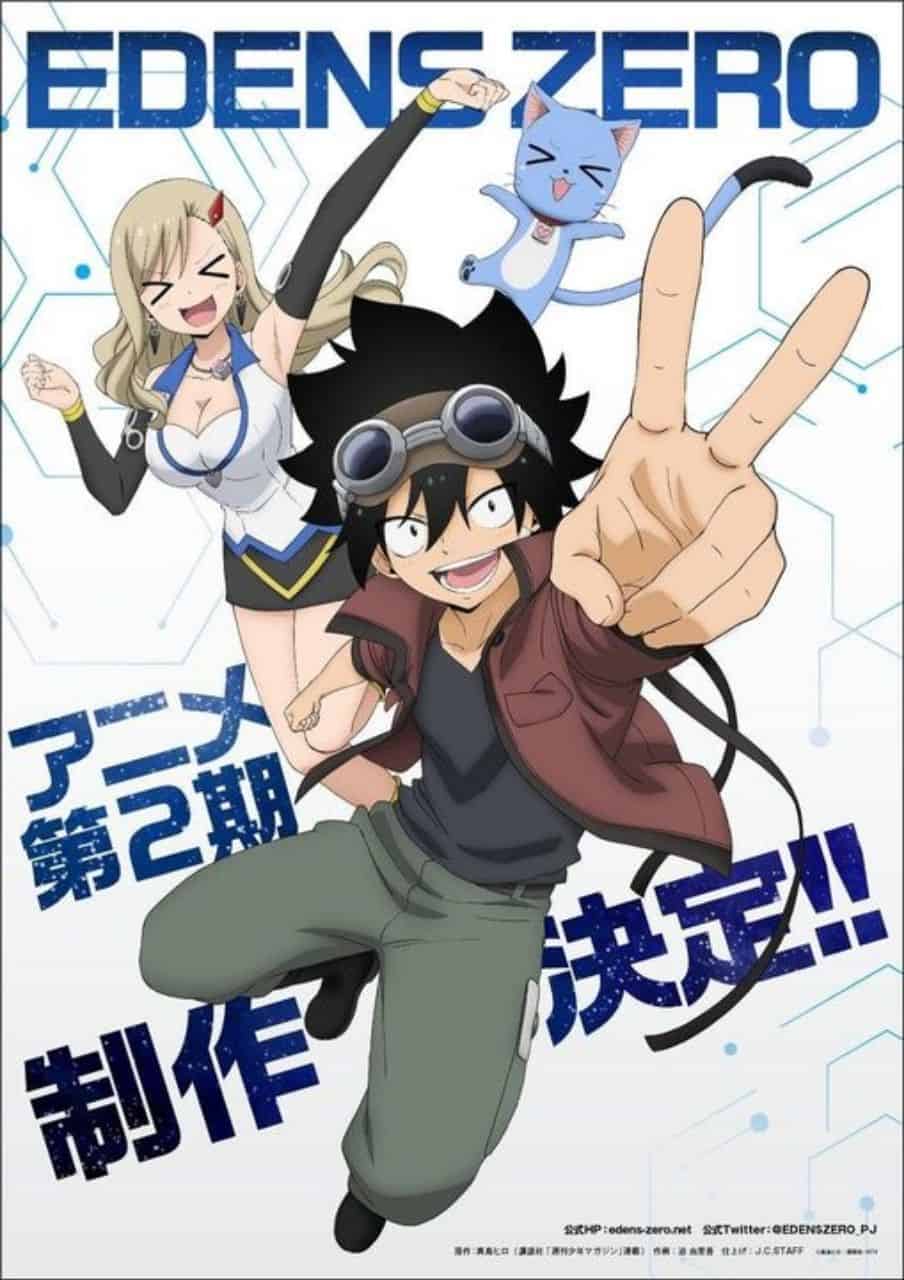 Edens Zero Action
All his life, Shiki has been surrounded by machines. At the Granbell Kingdom, a long-abandoned amusement park, he is the only one of his kind around. That is, until Rebecca Bluegarden and her feline companion Happy arrive, unaware that they are Granbell's first visitors in one hundred years. Their goal is to make fun videos for their B-Cube channel, but what they find instead is a friend in the socially awkward Shiki.
When Granbell becomes too dangerous for the three of them, they set off on an adventure through the Sakura Cosmos. They hope to make more interesting videos and even find the elusive goddess Mother, while Shiki wants to make more friends, spurred on by the words of his late grandfather. Of course, the journey will not be easy, as no one has seen Mother before, but Shiki is determined to reach his goal and explore the boundless reaches of space together with his new friends.
(Source: MyAnimeList)