Girlfriend, Girlfriend (Japanese: Kanojo mo Kanojo) is a Japanese romantic comedy manga series written and illustrated by Hiroyuki. It began serialization in Kodansha's Weekly Shōnen Magazine in March 2020 and has been compiled into five tankōbon volumes as of April 2021.
Kanojo Mo Kanojo Release Date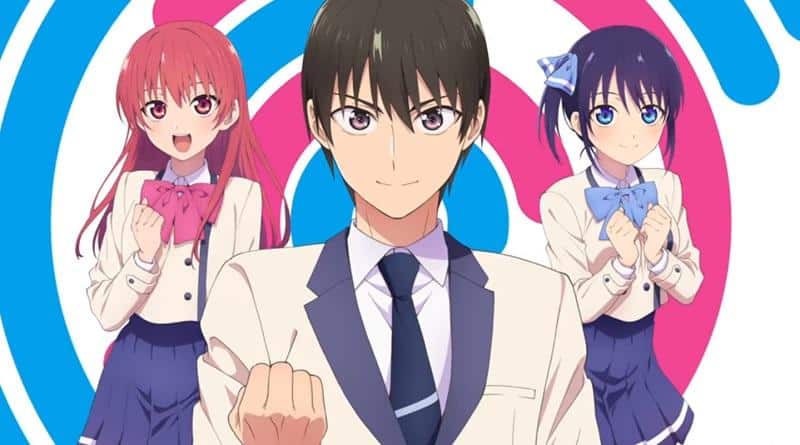 On the official Twitter account of the anime adaptation of Girlfriend Girlfriend (Japanese: Kanojo mo Kanojo) it was announced that the romantic comedy will be broadcast on Japanese television from July 2, 2021.
"Girlfriend, Girlfriend" (Official website) is directed by Satoshi Kuwabara ("Adachi and Shimamura") at Studio Tezuka Productions. The screenplay is written by Keiichiro Ochi ("The Demon Girl Next Door"), while Akiko Toyoda is the character designer. Miki Sakurai ("Machikado Mazoku") and Tatsuhiko Saiki (My Next Life as a Villainess Season 2) are responsible for the musical accompaniment.
The film stars Junya Enoki (Yuuji in "Jujutsu Kaisen") as Naoya Mukai, Ayane Sakura (Yotsuba in Quintessential Quintuplets) as Saki Saki, Azumi Waki (Adele in "NouKin") as Nagisa Minase, Ayana Takeyanatatsu as Rika Hoshizaki and Rie Takahashi as Shino.
The original manga of HIROYUKI has been published in Japan since March 2020 and currently comprises five volumes.
Kanojo Mo Kanojo Visual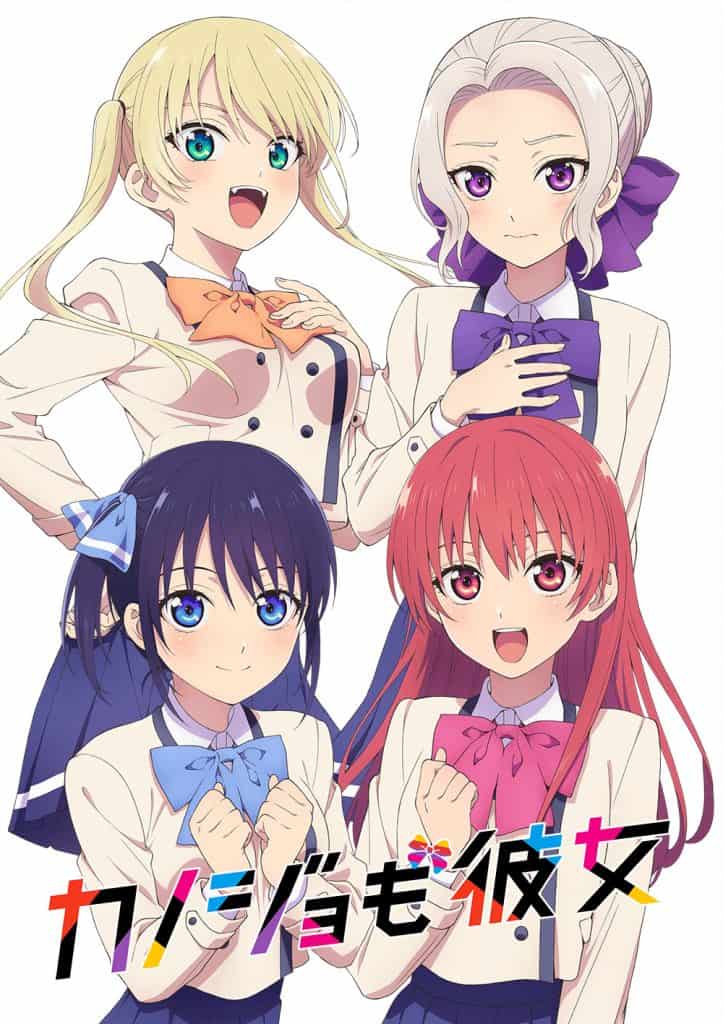 Kanojo Mo Kanojo Trailer
Girlfriend, Girlfriend Characters and Cast
| | |
| --- | --- |
| Character | Voice |
| Naoya Mukai | Junya Enoki |
| Saki Saki | Ayane Sakura |
| Nagisa Mizuse | Azumi Waki |
| Rika Hoshizaki | Ayana Takeda |
| Shino Kiryu | Liyi Takahashi |
Girlfriend, Girlfriend Staff
| | |
| --- | --- |
| Director | Satoshi Kuwahara |
| Color Design | Yumi Yuya |
| Character Design | Akiko Toyoda |
| Music | Miki Sakurai |
| Studio | Tezuka Productions |
Girlfriend, Girlfriend Action
Naoya Mukai has been in love with pretty Saki since primary school. And now, in high school, she finally reciprocates his feelings! Naoya is overjoyed! But then suddenly the sweet Nagisa comes up to him and confesses her love to him. Naoya finds her so sweet that he decides to go out with her! What will Saki say about his decision to ride on two tracks…?