The 45th and final volume of Haruichi Furudate's sports manga Haikyuu!! will be published in Japan in a few days. In line with this, the Shueisha publisher has now announced that the series has now reached a total circulation of 50 million copies.
Manga appeared from 2012 to 2020
Furudate published "Haikyuu!!" from February 2012 to July 2020 in the "Weekly Shonen Jump" magazine. Shueisha has published 44 volumes in Japan so far. The last volume will go on sale in Japan on November 4, 2020.
An anime adaptation by Studio Production IG started in the spring 2014 season. The series now has four seasons that have been licensed by peppermint anime. The second half of the fourth season started on October 2, 2020 on Japanese television.
Announcement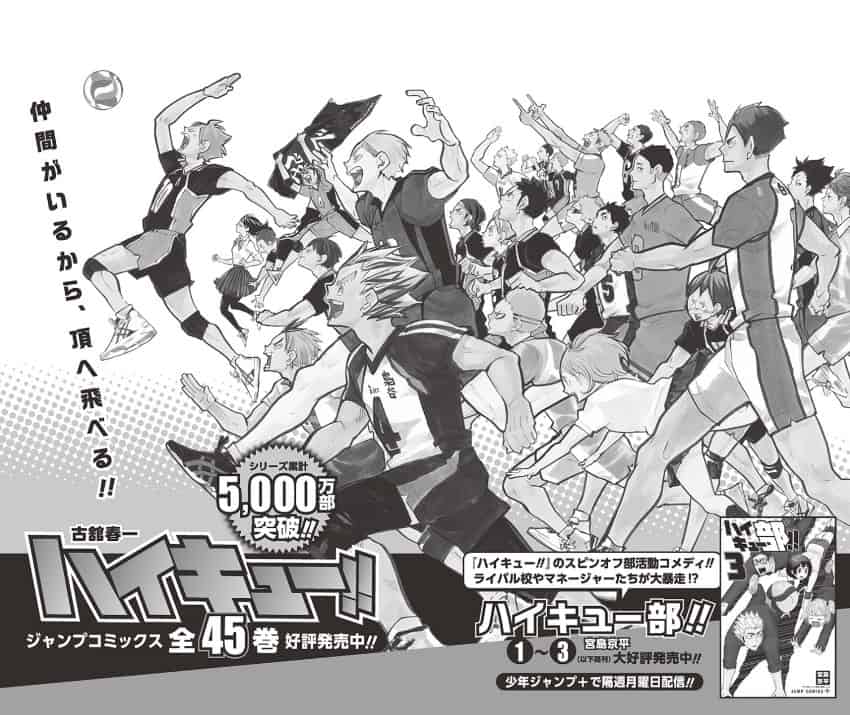 Action
Shoyo Hinata has been an avid volleyball fan since childhood and one day wants to become as good as the legendary "little giant" of Karasuno High School. It's just stupid that despite his enthusiasm, he doesn't succeed in founding a volleyball team at his middle school and only has the housewives team as a training opportunity. Then comes the big day: Shoyo actually makes it to Karasuno High School. But the next challenge is already waiting for him in the form of volleyball genius Tobio Kageyama, who once embarrassed Shoyo in his only tournament game. Will the two succeed in making Karasuno High School a powerful volleyball team again?