The anime adaptation of the Isekai light novel "Realist Hero" has been known for some time, but to bridge the waiting time until it is broadcast, there is a new visual to examine today! On the website of the anime adaptation of the fantasy novel "How a Realist Hero Rebuilt the Kingdom" (Japanese: "Genjitsushugi Yūsha no Ōkoku Saikenki") it was announced today that it will be broadcast from July 2021. In addition, a first visual and other details were revealed.
The anime series is being created under the direction of Takashi Watanabe ("Ikki Tousen") in the JC Staff studio (How a Realist Hero Rebuilt the Kingdom, Maid-Sama, DanMachi, Golden Time, Toradora, Prison School, Combatants Will Be Dispatched, The Demon Girl Next Door, The Duke of Death and His Maid). Go Zappa ("Moriarty the Patriot") and Hiroshi Ohnogi ("Fullmetal Alchemist: Brotherhood") write the script, while Mai Otsuka ("Shakugan no Shana") contributes the character design. Akiyuki Tateyama ("ISLAND") composes the music.
The main character Kazuya Souma is voiced by Yuusuke Kobayashi (Senkuu in "Dr. STONE"), while Inori Minase (Hestia in "DanMachi") lends her voice to the female protagonist Liscia Elfrieden. WOWMAX is acting as the producer of the anime.
Author Dojyomaru started the original web novel in 2014. Since May 2016, Overlap has been publishing the series with illustrations by Fuyuyuki. So far, 13 volumes have been published in Japan. An English translation will be published digitally by J-Novel Club. Seven Seas Entertainment has so far released seven printed volumes.
How a Realist Hero Rebuilt the Kingdom Visual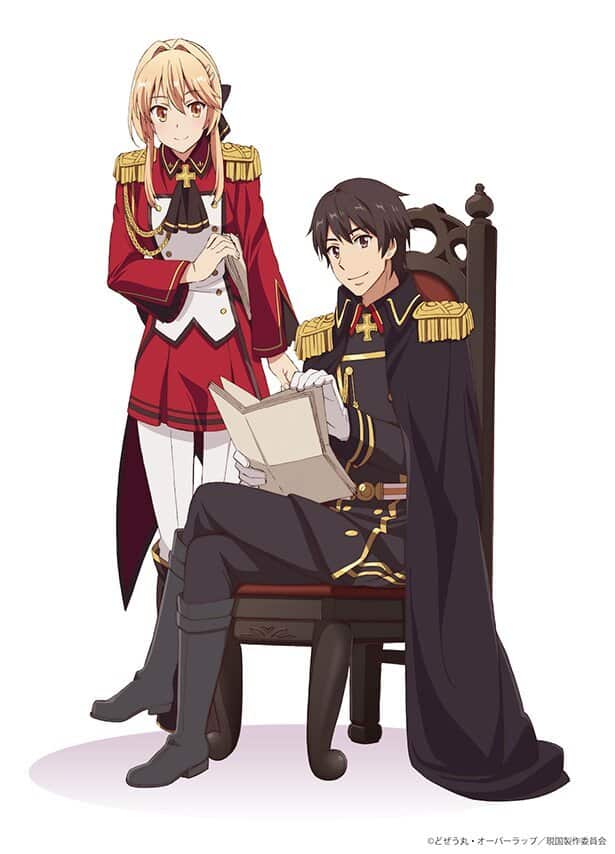 Cast
| | |
| --- | --- |
| Character | Voice Actor |
| Soma Kazuya | Yusuke Kobayashi |
| Lithia Elfrieden | Inori Minase |
Production Team
| | |
| --- | --- |
| Director | Takashi Watanabe |
| Producer | WOWMAX |
| Screenplay | Go Zappa / Hiroshi Ohnogi |
| Character Design | Mai Otsuka |
| Music | Akiyuki Tateyama |
| Studio | J.C.Staff (Maid-Sama) |
How a Realist Hero Rebuilt the Kingdom Action
Kazuya Soma, who lost his only relative, his grandfather, is suddenly summoned to another world as a hero. The summoned destination was the kingdom of Elfrieden, just like medieval Europe.
Far from being a brave man, Soma is an ordinary young man, but from his rational spirit and modern knowledge, he will launch new policies one after another and rebuild the financial and political system of the kingdom that was leaning.
Walking with Soma are versatile, such as Princess Lithia of the Kingdom of Elfrieden, Aisha, the dark elf who boasts the kingdom's most martial arts, Hakuya with a savage brain, Gluttony Poncho, Juna the Diva, and Tomoe, a girl who can communicate with animals. And unique friends. A different world domestic fantasy that regenerates the kingdom of predicament with modern knowledge, "Reconstruction of the Kingdom of Realist Heroes". It's finally opening!