Crunchyroll announced today known, is that In/Spectre 2nd Season of the anime adaptation of "In / Specter" (jap .: "Kyokou Suiri") is in work. A first trailer and a visual can be found below in the article.
The First Season Ran in Winter 2020
Specific details about the new episodes of the "Crunchyroll Original", such as the actors and release date, are still pending. Commenting on the sequel announcement, original writer Kyo Shirodaira said, "I really didn't expect the anime to have a second season, so I was pretty shocked. […] I will continue to follow the real and lively chattering Miss Iwanaga in the anime. "
The first season of "In / Specter" ran in simulcast in winter 2020 and was directed by Keiji Gotou ("Uta∽Kata", "Kiddy Grade") in the Brain's Base studio. Noboru Takagi ("Durarara!!") was responsible for the series composition, while Takatoshi Honda acted as character designer. The music was composed by Akihiro Manabe ("Last Hope").
The original manga series by author Kyo Shirodaira and illustrator Chashiba Katase has been published in "Shonen Magazine R" since April 2015. Kodansha has brought 13 volumes onto the Japanese market so far. The series is available in German from TOKYOPOP.
In/Spectre 2nd Season Visual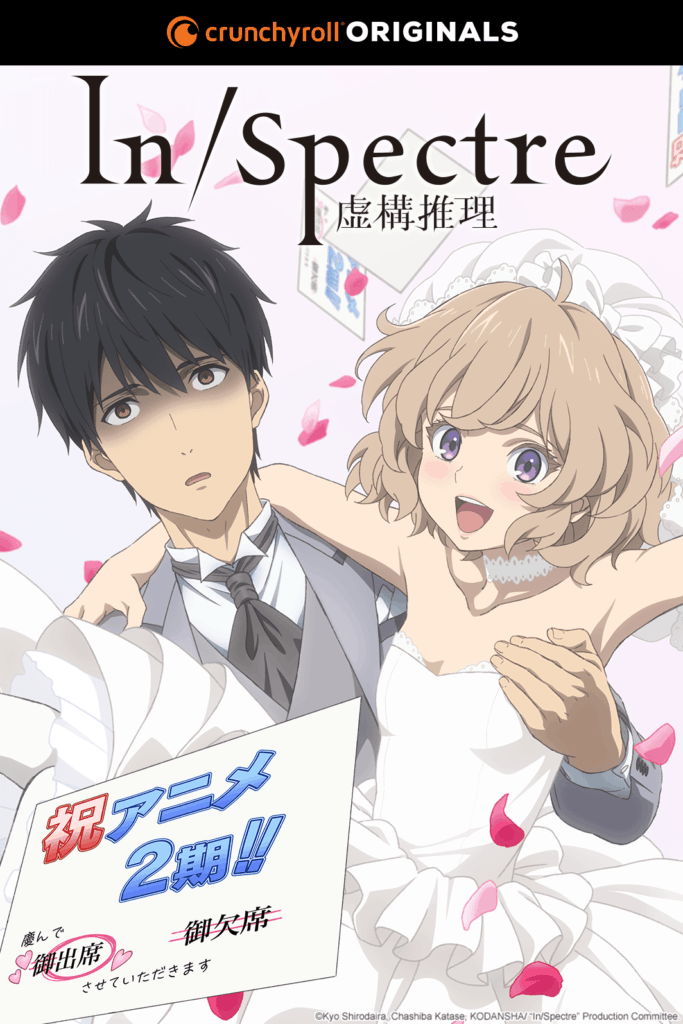 In/Spectre 2nd Season Trailer
Action
Through contact with Yokai, Kotoko and Kuro received supernatural powers. But these have their price: Kotoko lost an eye and a leg, while Kuro's life is in pieces. When Kotoko proposes to ally with apostates from the spirit world, Kuro doesn't really have a choice – but Kotoko seems to have other motives…