As part of an online event, it was announced that Netflix has secured the exclusive streaming license for the upcoming anime adaptation of the sixth part of "JoJo's Bizarre Adventure". In addition, there is a first trailer, which you can find further down in the article.
JoJo Part 6 Release Date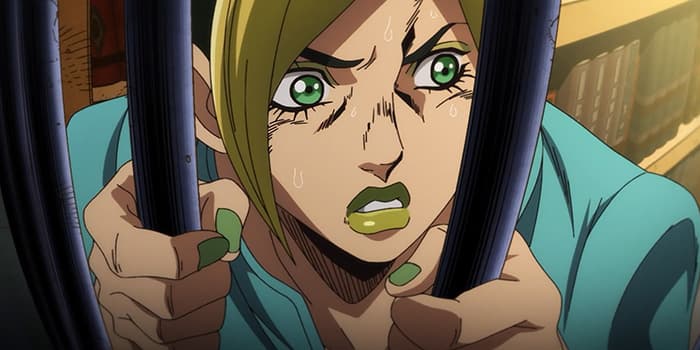 "JoJo's Bizarre Adventure: Stone Ocean" will be directed by Toshiyuki Kato ("Diamond Is Unbreakable") and produced by Studio David Production ('Fire Force Season 3, Spriggan'). Kenichi Suzuki (Parts 1-3) will serve as chief director, while Yasuko Kobayashi will handle series composition as with the previous parts. Masanori Shino ("Black Lagoon") contributes character design and Yugo Kanno music.
In other positions are Yoshikazu Iwanami as sound director, Shun'ichi Ishimoto as booth designer, Keito Watanabe as art director, Kotaro Shishido as CG director and Yutaka Hamanaka as CG producer. You can find the Japanese voice actors below in the overview.
The new anime will initially be released exclusively worldwide on Netflix in December 2021, before also airing on Japanese television starting in January 2022. Details on the language versions offered, as well as a specific date, are currently pending.
JoJo: Stone Ocean appears monthly on Netflix
According to an entry in Netflix's media center, the new season, titled JoJo's Bizarre Adventure: Stone Ocean, will be released worldwide on a monthly basis on the platform from December 2021.
"Stone Ocean," also known as "Part 6," like the previous "Parts," was penned by mangaka Hirohiko Araki, who published this story segment from January 2000 to April 2003 in "Weekly Shonen Jump" magazine as well as in 17 manga volumes with Japanese publisher Shueisha.
"JoJo's Bizarre Adventure: Stone Ocean," also known as "JoJo Part 6," like the previous "Parts," was penned by Hirohiko Araki, who published the story section in Weekly Shonen Jump magazine between January 2000 and April 2003, as well as 17 volumes on Shueisha. JoJo Part 6 is also one of the most anticipated new Upcoming Anime.
DI MOLTO! JoJo's Bizarre Adventure: Golden Wind Part 1 (Limited Edition) is available on Blu-ray from September 1, 2020!, while Crunchyroll will offer all previous anime adaptations with English subtitles on demand.
JoJo Part 6 Visual
Characters and Cast of JoJo Part 6
| Character | Cast |
| --- | --- |
| Jolyne | Fairouz Ai (Hibiki, How heavy are the dumbbells you lift?) |
| Ermes Costello | Mutsumi Tamura (Renly, Sword Art Online: Alicization – War of Underworld) |
| Foo Fighters | Mariya Ise (Guila, The Seven Deadly Sins) |
| Emporio Alniño | Atsumi Tanezaki (Juno, BEASTARS) |
| Weather Report | Yuuichirou Umehara (Goblin Slayer, Goblin Slayer) |
| Narciso Anasui | Daisuke Namikawa (Tooru Oikawa, Haikyu!!) |
| Jotaro Kujo | Daisuke Ono (Kalego Naberius, Welcome to Demon-School! Iruma-kun) |
Jolyne Cujoh is an inmate at Green Dolphin Street Jail, and is the daughter of the Stardust Crusaders main protagonist Jotaro Kujo. Her Stand is Stone Free, which allows her to unravel her body into elastic thread.
Ermes Costello is an inmate who got her sentence on purpose, intending to get revenge on her sister's killer, Sports Maxx. She uses the Stand Kiss, which allows her to place stickers on objects that duplicate the objects perfectly until the sticker is removed, at which point the duplicate and the original will violently fuse together, leaving the object damaged.
Foo Fighters, shortened to F.F., is a sapient being consisting of plankton. She is her own Stand, with the ability to control the plankton colony as one being or individually, as well as the ability to seal wounds using plankton or possess someone's body, the latter of which she uses to assume the appearance of a deceased prisoner named Atroe.
Emporio Alnino is a boy born to an unknown inmate in Green Dolphin Street Jail. His Stand, Burning Down the House, manifests in the form of a ghost room that he secretly lives in, together with Weather Report and Narciso Anasui.
Weather Report, born Domenico Pucci and raised as Wes Bluemarine, is an amnesiac inmate who aides Jolyne at Emporio's request. With no memory of his true name, he goes by the name of his Stand, which allows him to manipulate the weather and the atmosphere. His Stand also has a hidden ability known as Heavy Weather, which sends subliminal messages that gradually transform people into snails.
Narciso Anasui is an inmate who is in love with Jolyne, and wishes to marry her despite her clear lack of interest. His stand, Diver Down, allows him to phase himself or his Stand into objects, or into others' bodies to absorb damage dealt to them.
Jotaro Kujo returns from Stardust Crusaders and Diamond is Unbreakable as Jolyne's father. Now a middle-aged man, he arrives at Green Dolphin Street Jail to help Jolyne clear her name and stop Enrico Pucci. His stand is Star Platinum, a powerful close ranged Stand with immense strength, precision, speed, and the ability to stop time.
Trailer of JoJo Part 6
JoJo Part 6 Action
In Florida, 2011, Jolyne Kuujou sits in a jail cell like her father Joutarou once did; yet this situation is not of her own choice. Framed for a crime she didn't commit, and manipulated into serving a longer sentence, Jolyne is ready to resign to a dire fate as a prisoner of Green Dolphin Street Jail. Though all hope seems lost, a gift from Joutarou ends up awakening her latent abilities, manifesting into her Stand, Stone Free. Now armed with the power to change her fate, Jolyne sets out to find an escape from the stone ocean that holds her.
However, she soon discovers that her incarceration is merely a small part of a grand plot: one that not only takes aim at her family, but has additional far-reaching consequences. What's more, the mastermind is lurking within the very same prison, and is under the protection of a lineup of menacing Stand users. Finding unlikely allies to help her cause, Jolyne sets course to stop their plot, clear her name, and take back her life.