On the official website of the anime adaptation of "Jujutsu Kaisen" it was announced today that the prequel to the manga will receive an anime film. You can see a first teaser below.
Jujutsu Kaisen 0 Release Date
The film, which is due to start in Japanese cinemas next winter, is titled "Jujutsu Kaisen 0" and adapts the prequel story "Jujutsu Kaisen 0: Jujutsu High", which was summarized in the so-called "Volume 0" of gege Akutami's manga series. Studio MAPPA ('Chainsaw Man, Attack on Titan, Kakegurui, Jujutsu Kaisen, Zombieland Saga & The Idaten Deities Know Only Peace') is once again responsible for the production of the screen reader.
The 24-part anime series "Jujutsu Kaisen", which was broadcast in Japan between 2 October 2020 and 26 March 2021, was directed by Sunghoo Park ("The God of High School"). Hiroshi Seko wrote the screenplay, while Tadashi Hiramatsu contributed the character design.
The last episode will be released today at 7:45 p.m. in the original Japanese tone with English subtitles on Crunchyroll. An express dub for the series started at the end of November 2020.
Jujutsu Kaisen 0 Visual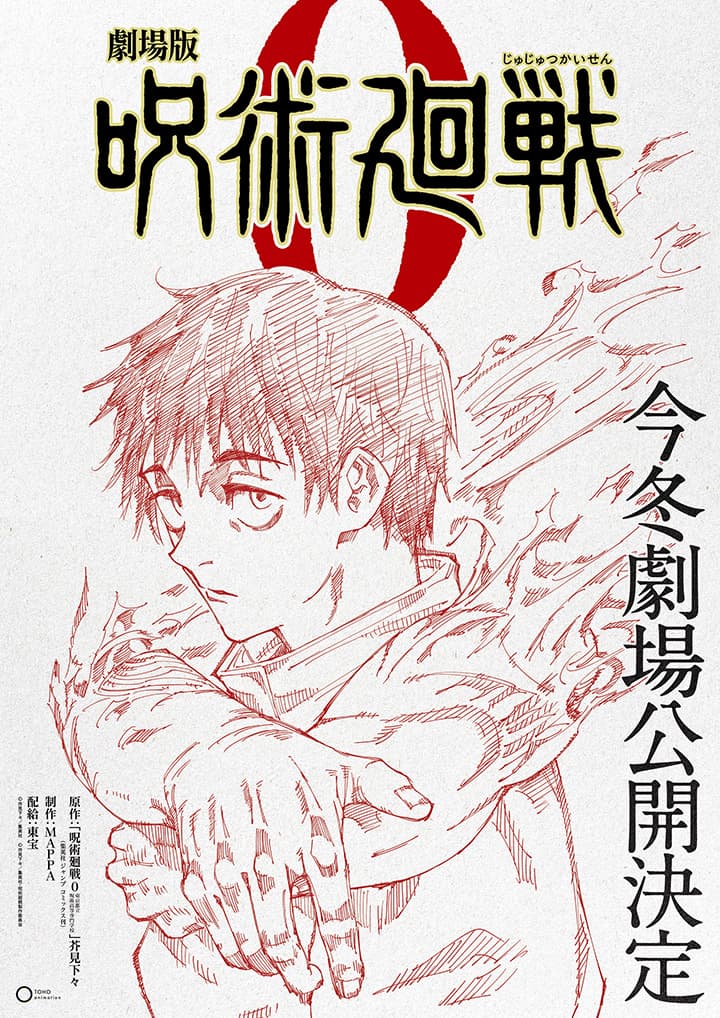 Jujutsu Kaisen 0 Teaser
Jujutsu Kaisen 0: Jujutsu High Action
From one day to the next, the world of the shy Yuta is falling apart: since a curse has taken possession of him, he has been a deadly danger to his fellow human beings. At the Technical College of Magic, he is to learn to control his enormous powers. Unfortunately, however, there are also powers at work here, who have been waiting for such a strong curse to abuse it for their dark machinations.