On the official Twitter account of the anime adaptation of "Jujutsu Kaisen", it was announced 25th that the 14th episode will not air until January 15, 2021. Thus, the series takes a two-week New Year's break.
Jujutsu Kaisen Series at Crunchyroll in Simulcast
"Jujutsu Kaisen" is directed by Sunghoo Park ("The God of High School") in studio MAPPA ('Chainsaw Man, Attack on Titan, Kakegurui, Jujutsu Kaisen, Zombieland Saga & The Idaten Deities Know Only Peace'). Hiroshi Seko writes the script, while Tadashi Hiramatsu is responsible for the character design. Hiroaki Tsutsumi, Yoshimasa Terui and Arisa Okehazama composed the music.
The new opening song, which will be used from January 2021, is titled "VIVID VICE" and comes from the group Who-ya Extended. The new ending song entitled "give it back" is contributed by the rock band Cö shu Nie.
The 24-part series started on 2 October 2020 at Crunchyroll with English subtitles in simulcast and will also be available with English voice-overs from January 5, 2021. The streaming provider releases a new episode every Friday.
Jujutsu Kaisen Visual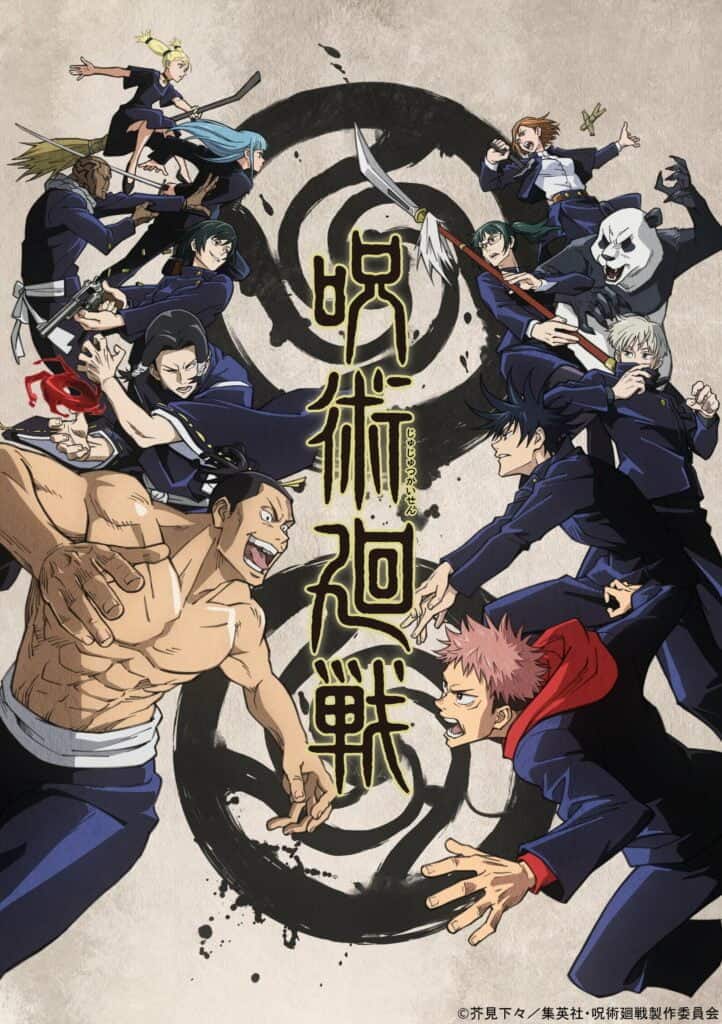 Jujutsu Kaisen Action
High school student Yuji is rather inconspicuous, but behind his unassuming facade lies a tremendous power. The school's sports clubs dream of Yuji joining them, but he prefers to hang out with the spinners from the club for paranormals. One day the members of the club get their hands on a sealed, cursed object. When they open the seal, they have no idea what horror they are conjuring up.