On the website of the anime adaptation of "Kaguya-sama: Love is War" it was announced today that a third season and an OVA are currently in the works. However, further details are still pending. You can see a teaser video below.
Kaguya-sama: Love is War Season 3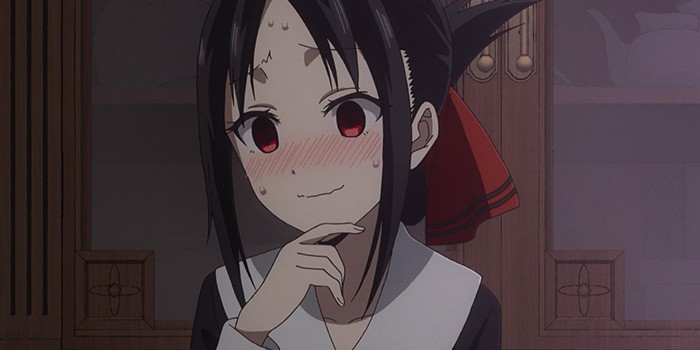 The Kaguya-sama Third Season anime was officially confirmed to be in production at a special event called "Kaguya-sama Wants To Tell You On Stage". (Please see the release date section below for more details.)
The 12 episodes first season of "Kaguya-sama: Love is War" was broadcast on Japanese television in the 2019 winter season. This was created under the direction of Mamoru Hatakeyama in Studio A-1 Pictures. In North America, the anime series is licensed by Aniplex of America.
The 12 episodes second season ran in the spring season 2020 in Japan. It was also adapted into a live-action film directed by Hayato Kawai, which was released in Japan in September 2019. Studio A-1 Pictures (86: Eighty Six Season 2, Nanatsu no Taizai) was again responsible for the production. Mamoru Hatakeyama took over the direction again.
Kaguya-sama Third Season Teaser
Action
Shuchiin Academy is home to students from Japan's most successful and wealthy families, as well the nation's most brilliant young scholars. Among them, the Student Council President, Miyuki Shirogane, and the Student Council Vice President, Kaguya Shinomiya, are the best of the best. They would be perfect together, if not for their shared pride and narcissism. Two geniuses develop over the top and clever schemes to try and get the other to confess their love first, because to them, love is war, and the first to confess their feelings loses.