In the course of today's Japanese TV premiere of the live-action film for the manga series "Kaguya-sama: Love is War", it was announced that a sequel is currently in the works, which is scheduled to start in Japanese cinemas in the summer of 2021. More details are yet to be released.
First live-action film released in 2019
The first real-life film film was released in Japanese cinemas on 6 September 2019. The two-hour film was directed by Hayato Kawai, who took on the role in the live-action adaptation of "Nisekoi". The film stars Hirano Sho as Miyuki Shirogane, Kanna Hashimoto as Kaguya Shinomiya, Nana Asakawa as Chika Fujiwara and Hayato Sano as Yu Ishigami.
The adaptation was a financial success with more than 1.66 million tickets sold and a recording result of more than 2 billion yen (approximately 15.87 million euros). On its first weekend, the film took first place in the Japanese cinema charts.
The original manga was written by Aka Akasaka and has been published by Shueisha since May 2015. An anime adaptation will be shown on Japanese television in winter 2019 and spring 2020. A third season and an OVA are currently in the works.
Announcement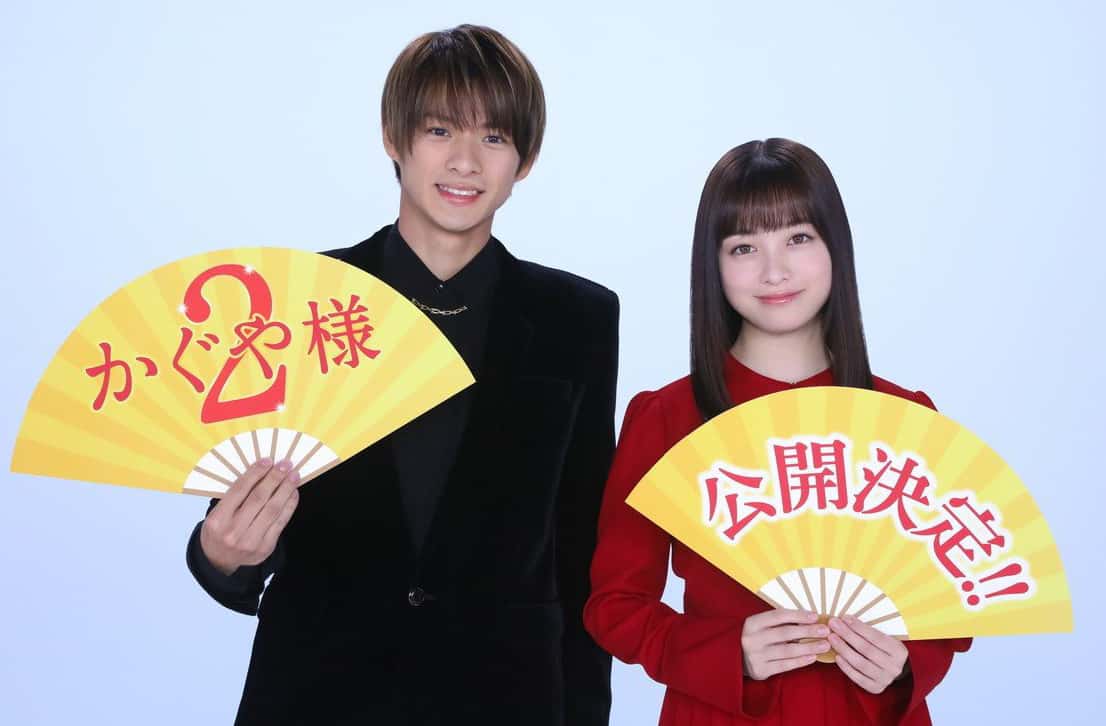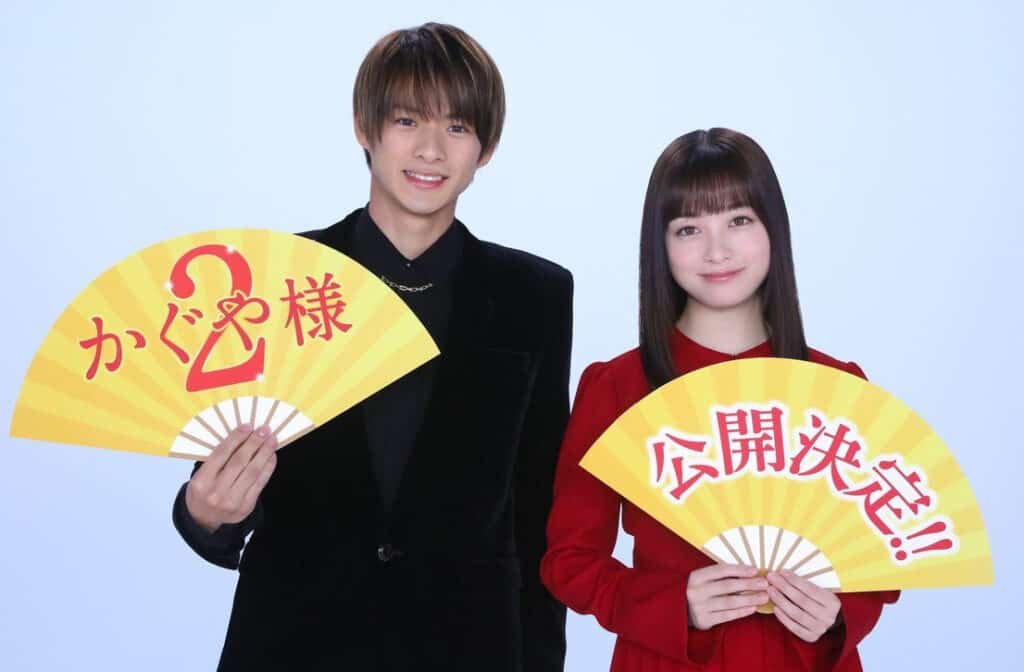 Kaguya-sama: Love is War Action
Kaguya and Miyuki are attractive, intelligent, and considered the perfect couple at the elite Shuchi'in Academy. But even though the two have feelings for each other, no one wants to give themselves the nakedness to confess them. Those who show weakness lose! An emotional war is enkindled with the aim of extracting a confession of love from the other.