The opening and ending of Kaguya-sama: Love is War are an integral part of the charm of the anime taken from the manga by Aka Akasaka. The song "DADDY! DADDY! DO!", the opening theme of the second season, was one of the biggest hits of this year, thanks above all to the excellent performance of the singer Airi Suzuki, accompanied by the legendary Masayuki Suzuki.
Kaguya-sama: Love Is War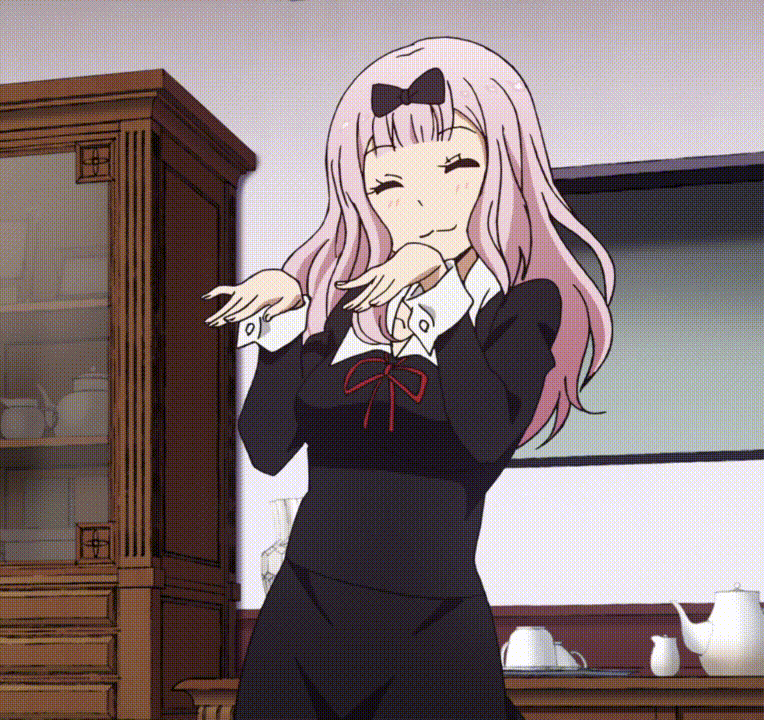 The latter has decided in recent days to make a beautiful gift to all fans of the series, publishing a video on her YouTube channel in which she recreates the ending of the third episode of the first season, or  "Chikatto Chika Chika".
Love Is War, The Singer Of The Opening Dances Like Chika!
You will remember well how popular Chika Fujiwara's dance was last year, quickly becoming one of the most popular hits of 2019 among anime fans. Suzuki did justice to the beloved Shuichiin Academy student council secretary by performing the whole ending step by step, wearing a cosplay made for the occasion. The result is nothing short of phenomenal!
The second season of the anime of Kaguya-sama: Love is War concluded last June, but recently it was announced that a third series and an OVA will be produced in the future.
Kaguya-sama Action
Considered a genius thanks to his perfect academic performance, Miyuki Shirogane, in office as president, heads the student council of the prestigious Shuichiin Academy, aided by the beautiful and wealthy Kaguya Shinomiya who acts as deputy. The two are often regarded as the perfect couple despite the fact that there is no love affair between them. The truth however is that, having spent a lot of time together, they both have begun to feel something for each other but, being confessing a sign of weakness, neither of them intends to do so! In defense of their pride as "elite students", through their daily antics, Miyuki and Kaguya wage a war by doing whatever is necessary to obtain a confession of the other. Let this battle of love begin!