The New York Times ranks Graphic Books and Manga Best Sellers on their website since 2019 and it is one of the categories of the newspaper's bestseller lists, where now Kōhei Horikoshi's My Hero Academia and Koyoharu Gotouge's Demon Slayer: Kimetsu no Yaiba manga ranked on The New York Times' monthly Graphic Books and Manga bestseller list released in early October.
My Hero Academia, Demon Slayer manga ranked on New York Times
My Hero Academia anime adaptation produced by Studio Bones, Demon Slayer anime television series adaptation by studio Ufotable.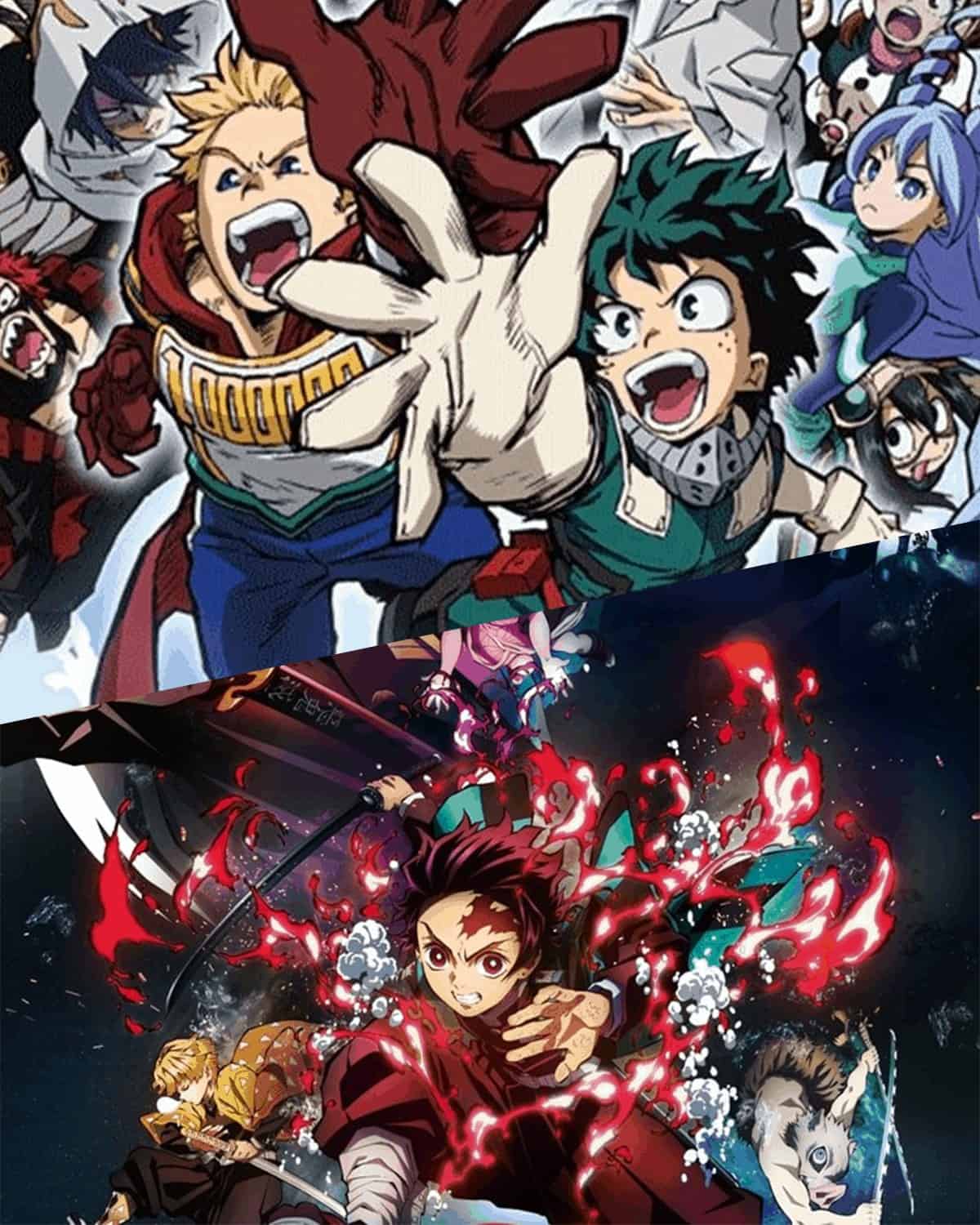 My Hero Academia's first volume ranked at #6, and its second volume ranked at #8. Demon Slayer: Kimetsu no Yaiba first volume ranked at #9, and its 16th volume ranked at #12. Junji Ito's Venus In The Blind Spot manga ranked at #15 on the list in September.
Rebecca Silverman of Anime News Network ranked the first volume as a B-. Silverman praised the plot ideas and characters but had issues with its pacing. She labeled Gotouge's art as "unpolished and inconsistent," although she commended details such as those in Tanjiro and Nezuko's clothing which illustrate both the poverty and loving environment from where they come. Silverman concluded that it is the work of a promising author and had positive expectations for the series' development.