Since the beginning of January 2021, the Isekai anime "Mushoku Tensei: Jobless Reincarnation" has been broadcast on Japanese television. In a recent interview, Nobuhiro Osawa, CEO, and producer of EGG FIRM, spoke about the production and, above all, about the background.
Planning Started Four Years Ago
Osawa, who has already appeared in series such as "Sword Art Online" and "DanMachi", explained that he first came into contact with the original work about four years ago and read it up to the twelfth volume in a piece, because he found it very interesting. As a result, he immediately thought he wanted to make an anime out of it and discussed the project with the publisher MF Books.
In order to give the work the quality it deserved in an animated form, he founded the Studio Bind together with White Fox in November 2018, which was to deal with "Mushoku Tensei" in a long-term and systematic manner. Together with director Manabu Okamoto, he put together a team for the series, which has since devoted itself to the project.
Initially, 23 episodes are planned, which will be broadcast in half. Given that the Light Novel now has 24 volumes and the studio was founded mainly for the anime, further seasons could be conceivable in the future. However, this has not been officially confirmed and a possible sequel was not discussed in the interview.
Mushoku Tensei Visual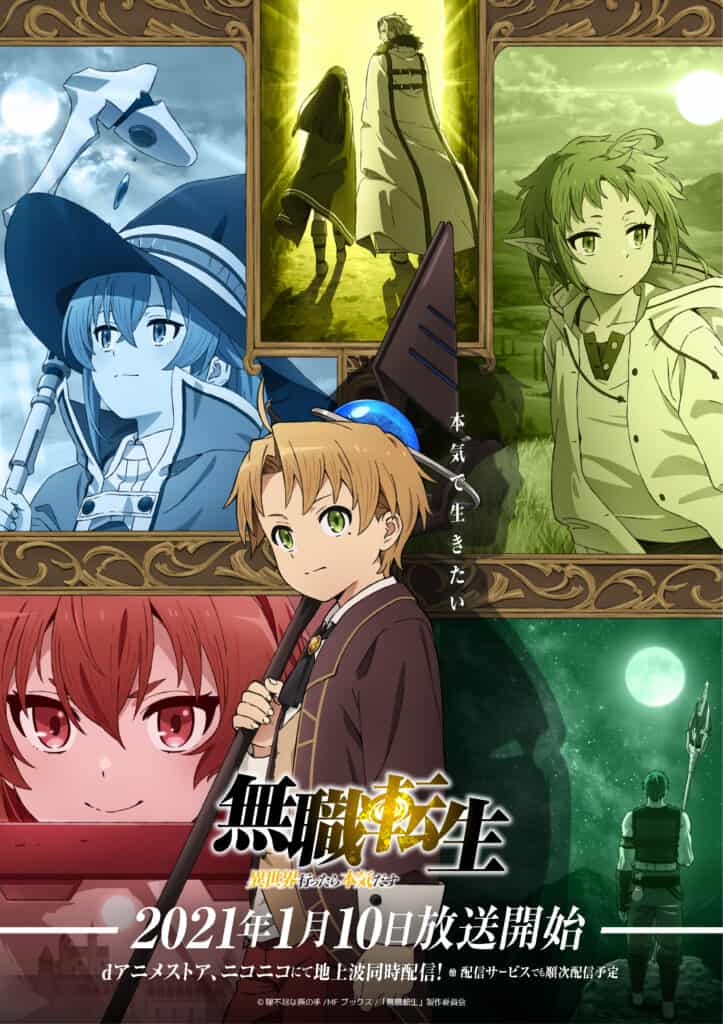 Mushoku Tensei Action
A 34-year-old Otaku-NEET, who was evicted from the house by his family, slowly notices that his life is in a dead end. He then recalled that his life would have been much better if he had made better decisions in the past.
Just as he was at the point of regret, he saw a truck approaching three high-school students at high speed. He tried to save her with all his strength, which ended with him being run over by the truck.
When he wakes up, he finds himself as Rudeus Grayrat in a world of swords and magic – albeit with the memories of his earlier life. Born in a new world, a new life, Rudeus decided: "This time I will really live my life to the fullest, without remorse!". The story now follows Rudeus from infancy to adulthood.