On the Twitter account of "Mushoku Tensei: Jobless Reincarnation", it was announced today that the series will be broadcast in two separate cours (three months each). The first half starts on January 10, 2021, in Japan. A date for the second half is not yet known.
Mushoku Tensei: Jobless Reincarnation Release Date
"Mushoku Tensei: Jobless Reincarnation" is directed by Manabu Okamoto ("Gamers!" "Akame ga Kill!") in the newly founded Studio Bind. Kazutaka Sugiyama and Yochiko Saitou contribute the character design, while Jin Aketagawa acts as sound director and Yoshiaki Fujisawa composes the music. The ending "Only" is by Yuiko Oohara.
The original Light Novel was written by Rifujin na Magonote and launched in 2012 on the "Syosetu" website. Since January 2014, Kadokawa has been publishing the series with illustrations of Shirotaka in the trade. A manga adaptation by Yuka Fujikawa has been released since May 2014.
Mushoku Tensei: Jobless Reincarnation Visual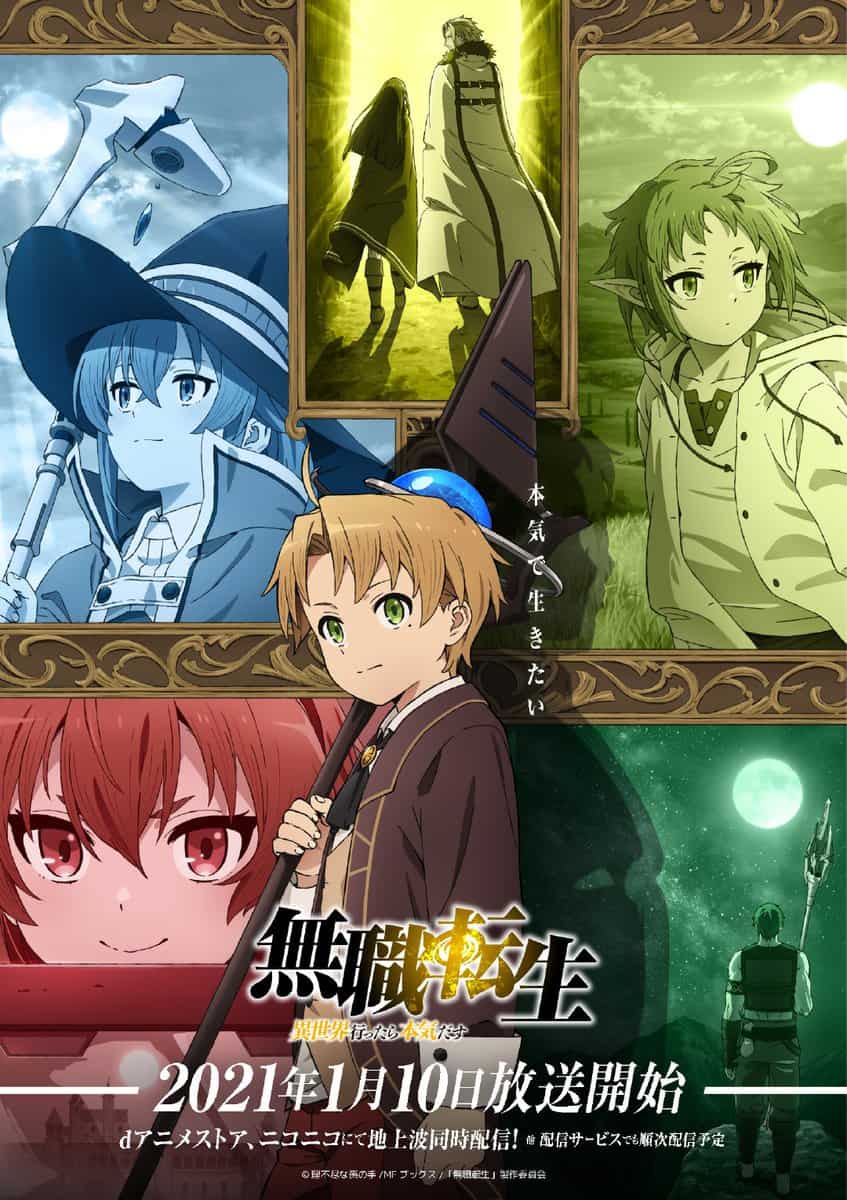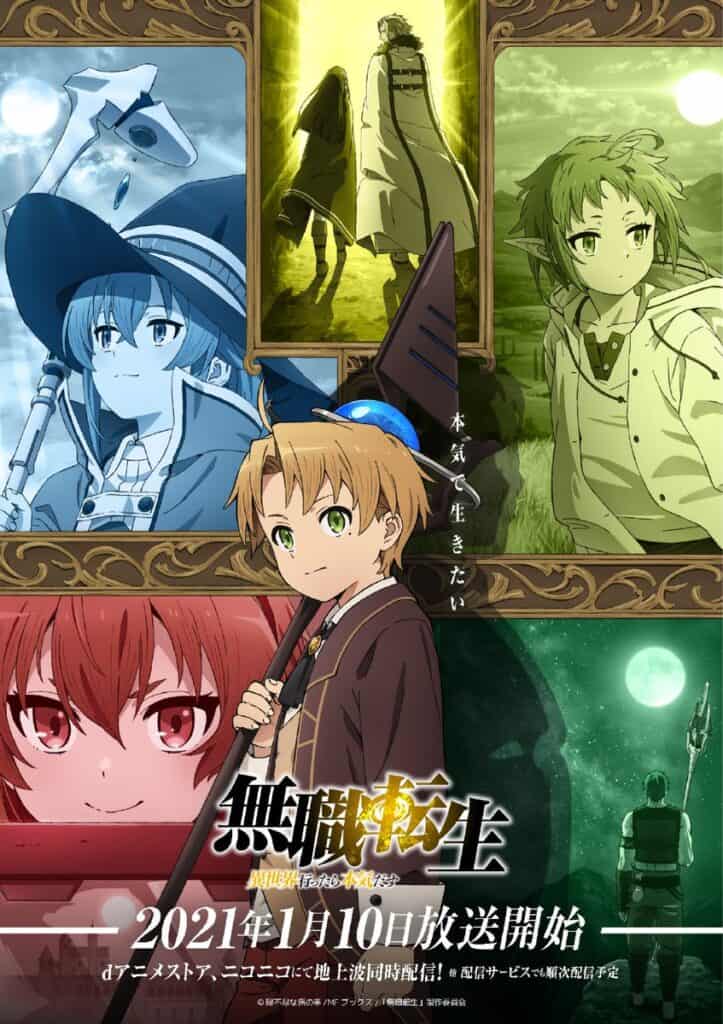 Mushoku Tensei: Jobless Reincarnation Promo
Mushoku Tensei: Jobless Reincarnation Plot
A 34-year-old Otaku NEET, who was evicted from the house by his family, slowly notices that his life is in a dead end. He then recalled that his life would have been much better if he had made better decisions in the past.
Just as he was at the point of regret, he saw a truck approaching three high-school students at high speed. He tried to save her with all his strength, which ended with him being run over by the truck.
When he wakes up, he finds himself as Rudeus Grayrat in a world of swords and magic – albeit with the memories of his earlier life. Born in a new world, a new life, Rudeus decided: "This time I will really live my life to the fullest, without remorse!". The story now follows Rudeus from infancy to adulthood.