A new franchise project was teased on three official My Hero Academia Twitter accounts – the anime account , the film account and the manga account.
No details known yet
A part of the message "He Will Meet The Three Musketeers" was published on the Twitter profiles. If you click on the links with a smartphone, you will find part of a visual that you can see below in a composite version. The visual is not displayed on desktop devices.
It is still unclear what this teaser stands for. Since a fifth anime season has already been confirmed for April 2021, a new anime film would be an option. However, this has not yet been confirmed.
"My Hero Academia" has so far consisted of four seasons with a total of 88 episodes, which were broadcast between April 2016 and April 2020 and produced in Studio Bones.
Visual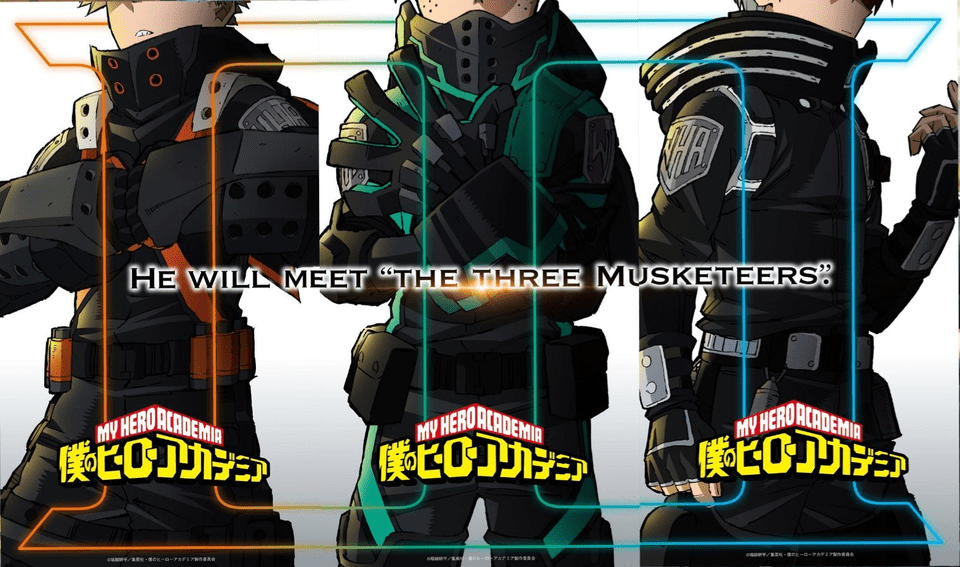 Tweets
Action
Izuku is a weak "normal". Unfortunately, in a world where the majority of people are born with superhuman abilities, it has no innate "specialty" at all. Nevertheless, he wants to become a superhero and save other people – just like his great idol "All Might", the most powerful of all superheroes. Izuku is lucky: All Might takes him under his wing and makes Izuku fit for the extremely difficult entrance exam at the elite Hero Academy.