Kouhei Horikoshi's worldwide popular manga series "My Hero Academia" (Jap.: "Boku no Hero Academia") has arrived in the final act. Now the mangaka revealed that he had planned the end before the official launch of the publication.
My Hero Academia End was fixed before the start
In an interview that appeared in this year's spring issue of "Jump GIGA" magazine, Horikoshi was asked if he already knew how to end the manga. He replied that although he had already defined the main elements of the end before the publication began, the way to do so had become longer than previously thought.
In the course of the question-and-answer session, the recently launched final act of "My Hero Academia" was also an issue. Among other things, Horikoshi explained that he had planned this story section for a long time, but had only thought about the details from the 21st volume.
He also revealed that the two characters Hawks and Ochako Uraraka will play a surprisingly large role in the new act and become something like the "glimmer of hope" of readers. Hitoshi Shinso and Neito Monoma are also supposed to do "possibly big things".
Kouhei Horikoshi started "My Hero Academia" in July 2014 in the "Weekly Shonen Jump" magazine. The publishing house Shueisha has so far published 30 volumes in Japanese trade. The fifth season of the anime adaptation is currently running in Japan as well as with Crunchyroll in a simulcast.
My Hero Academia First volume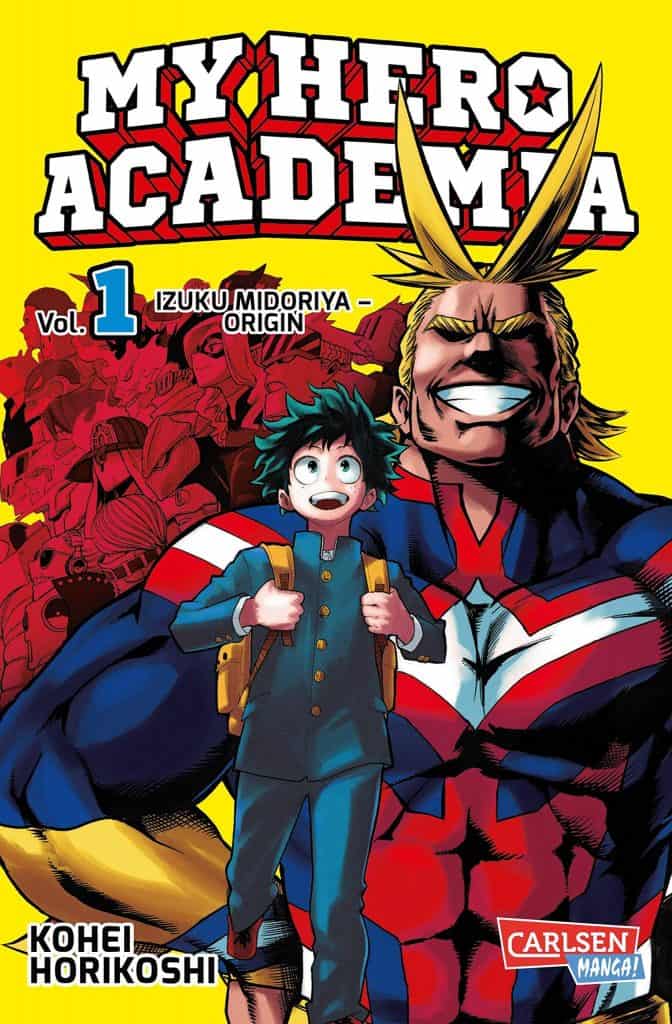 My Hero Academia Action
The appearance of "quirks," newly discovered super powers, has been steadily increasing over the years, with 80 percent of humanity possessing various abilities from manipulation of elements to shapeshifting. This leaves the remainder of the world completely powerless, and Izuku Midoriya is one such individual.
Since he was a child, the ambitious middle schooler has wanted nothing more than to be a hero. Izuku's unfair fate leaves him admiring heroes and taking notes on them whenever he can. But it seems that his persistence has borne some fruit: Izuku meets the number one hero and his personal idol, All Might. All Might's quirk is a unique ability that can be inherited, and he has chosen Izuku to be his successor!
Enduring many months of grueling training, Izuku enrolls in UA High, a prestigious high school famous for its excellent hero training program, and this year's freshmen look especially promising. With his bizarre but talented classmates and the looming threat of a villainous organization, Izuku will soon learn what it really means to be a hero.