A few days ago we reported the announcement of a third "My Hero Academia" movie. After the first details about the project recently came to light, original author Kohei Horikoshi also commented on the new screen offshoot.
The Film Starts in Japan in Summer 2021
In this year's 52nd issue of "Weekly Shonen Jump", which was released on November 30th, Horikoshi stated in a short comment that he is very pleased about the work that has started on the third film. He also thanked the fans for the continued support.
The mangaka also stated: "I know that when I announced the second film I made a comment that went something like this: "I guess there won't be any more films after that. But well, now there is one!"
The magazine also teased a little information about the film: "Deku, Bakugo and Todoroki are wearing costumes that have never been seen in the manga or anime before! Which story will probably unfold on the screen in summer 2021? "
Like the first two films and the accompanying TV series, the new "My Hero Academia" cinema film is being produced in Studio Bones ("Ouran HighSchool Host Club"). Kenji Nagasaki is again directing. In addition, scriptwriter Yousuke Kuroda, character designer Yoshihiko Umakoshi and composer Yuki Hayashi are again involved in the production. Kohei Horikoshi acts as chief supervisor.
My Hero Academia Visual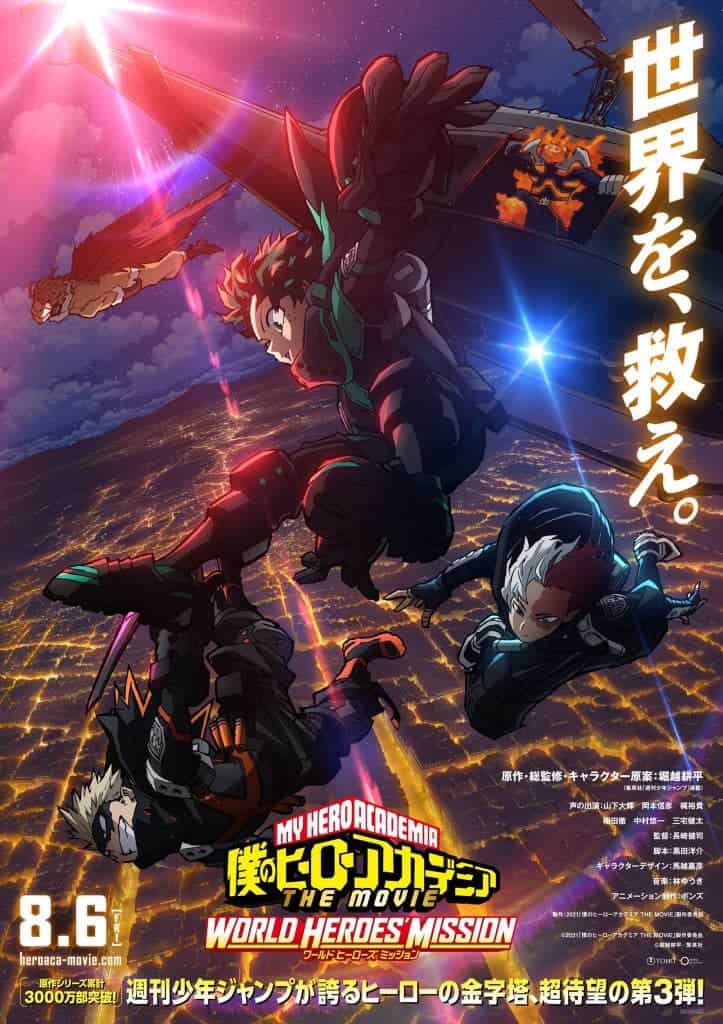 My Hero Academia Action
Izuku is a "normal". Unfortunately, in a world where the majority of people are born with superhuman abilities, it has no innate "specialty" at all. Nevertheless, he wants to become a superhero and save other people – like his great idol "All Might", the most powerful of all superheroes. Izuku is lucky: All Might takes him under his wing and makes Izuku fit for the extremely difficult entrance exam at the elite Hero Academy.