My Hero Academia, is a shounen anime that focuses on the action genre. Adapted from a manga under the same name, the anime has successfully continued the manga's reign as being one of the most popular shounen series of all time. In MyAnimeList, both manga and anime have placed sixth in terms of popularity.
The adaptation was done by Bones, the studio that has been getting a lot of reputation in the past few years. They can be seen in some popular anime titles such as Fullmetal Alchemist: Brotherhood, Mob Psycho 100, and Noragami. Now, it's their turn to adapt one of the greatest works of Kouhei Horikoshi into a fine piece of anime.
My Hero Academia Season 6 Release Date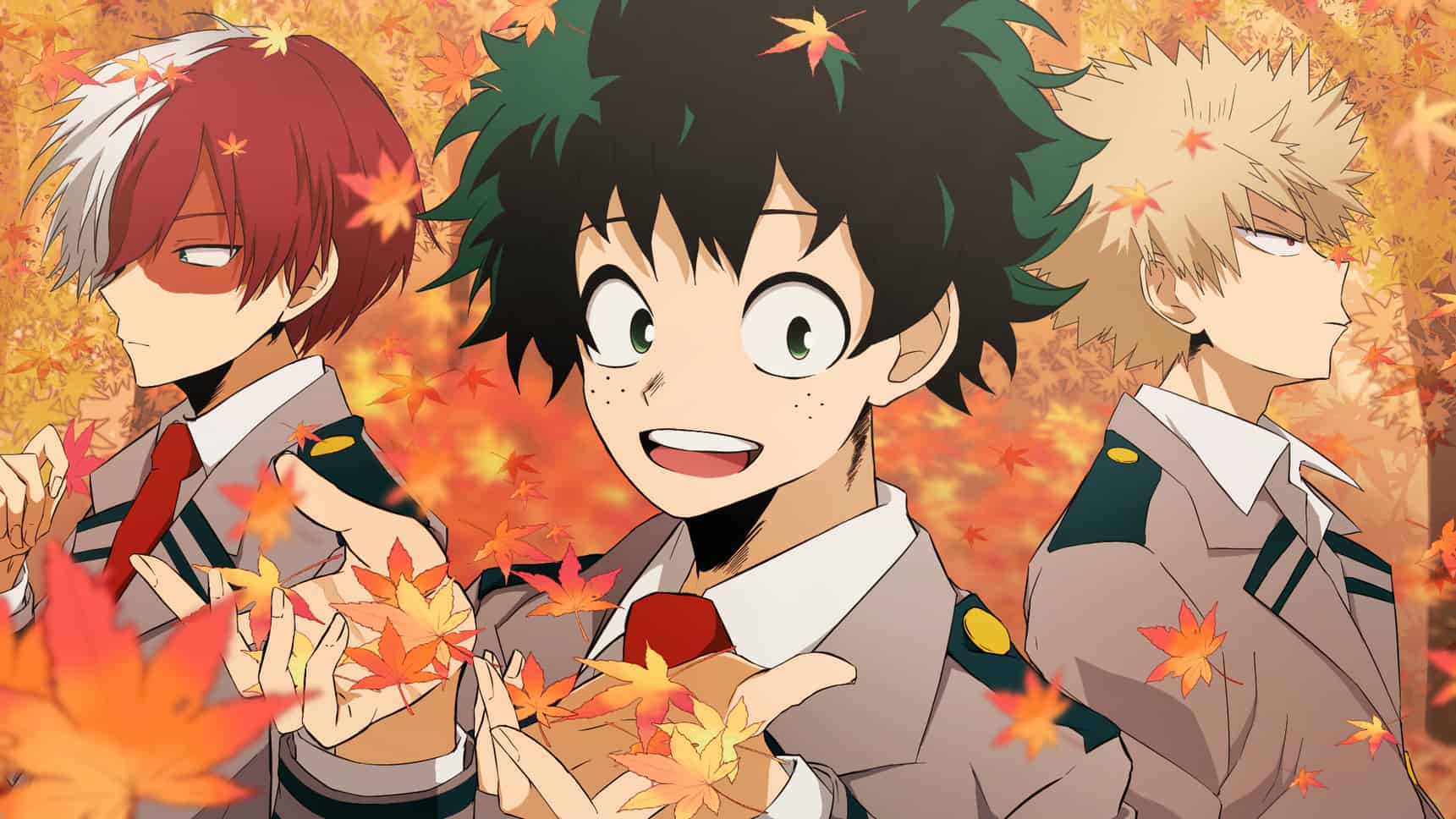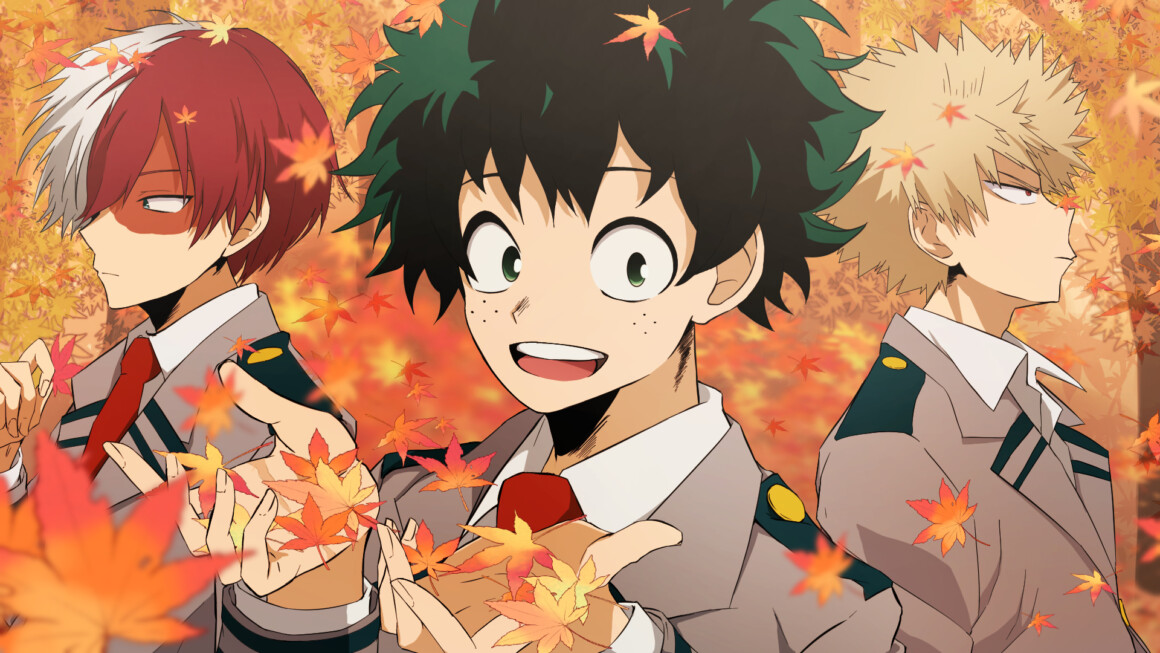 The first season of My Hero Academia was produced by Bones (Bungou Stray Dogs) in Spring 2016, followed by the second one in Spring 2017, the third one in Spring 2018, the fourth one in Fall 2019, and the fifth one has just finished recently as it was aired in Spring 2021. Three movies have been released along the way on August 2018, December 2019, and on August 6. My Hero Academia Season 6 was announced right after the fifth season has been concluded this Saturday. When exactly will the sixth season be airing?
As for now, we don't have any information regarding the release date, as they were stating that there will be the sixth season without providing any dates for the release. On the announcement, which can be easily accessed on their official website or Twitter account, we can see the visuals and the teaser video of My Hero Academia Season 6.
Update: Unfortunately, as of the time of writing, we still do not know the exact premiere date for "My Hero Academia" Season 6. However, we do have some information that clarifies the general release window for the upcoming season. In December 2021, ComingSoon.net reported that Season 6 was given a fall 2022 release date during the Jump Festa '22 anime and manga convention. Manga news Twitter account @MangaMoguraRE further speculated a more precise release window of October 2022 for the new episodes. An actual release date will likely be announced sometime closer to the end of 2022. 
My Hero Academia Season 6 Visual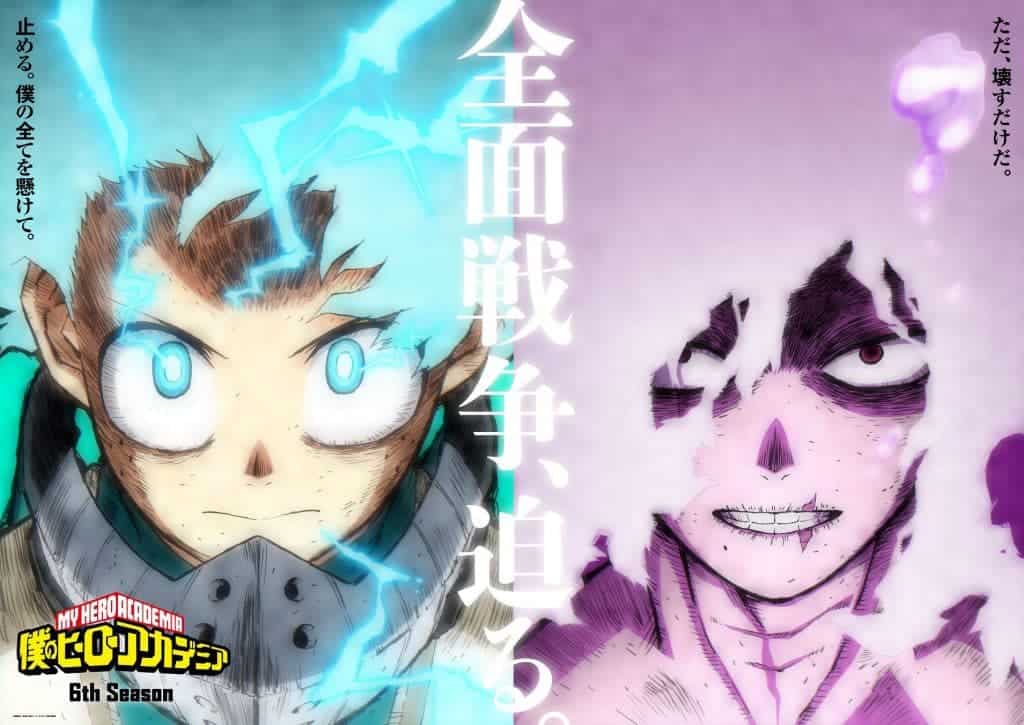 My Hero Academia Characters and Cast
I. Characters and Cast
| Character | Cast |
| --- | --- |
| Izuku Midoriya | Daiki Yamashita |
| Shouto Todoroki | Yuuki Kaji |
| Katsuki Bakugou | Nobuhiko Okamoto |
| All Might | Kenta Miyake |
| Shouta Aizawa | Junichi Suwabe |
Izuku Midoriya, also known as Deku, is the main protagonist of the My Hero Academia manga and anime series. Even though Izuku was born Quirkless, he manages to catch the attention of the legendary hero All Might due to his innate heroism and a strong sense of justice, and has since become his close pupil, as well as a student in Class 1-A at U.A. High School. All Might passed on his transferable Quirk to Izuku, making him the ninth holder of One For All.
Tomura Shigaraki, real name Tenko Shimura, is the main antagonist of the My Hero Academia manga and anime series. He is the leader of the League of Villains after his master, All For One's, defeat and arrest. He made his first major appearance as one of the main antagonists of the U.S.J. Arc. Like the rest of the League, his goal is to kill All Might, the "Symbol of Peace," thus destroying the society he represents and to create a new one with a new form of justice in his own image.
Katsuki Bakugo, also known as Kacchan by his childhood friends, and his hero name Great Explosion Murder God Dynamight, is a student in Class 1-A at U.A. High School, training to become a Pro Hero. He is the deuteragonist of the series.
Shoto Todoroki, also known as Shoto, is the tritagonist of the My Hero Academia manga and anime series. He is a student in Class 1-A at U.A. High School, where he got in through official recommendations and is training to become a Pro Hero. He is the youngest son of Endeavor, the No. 1 (formerly No. 2) Hero.
Dabi, real name Toya Todoroki, is a major antagonist of the My Hero Academia manga and anime series. He is a Villain affiliated with the League of Villains, and a former member of the organization's since disbanded Vanguard Action Squad. He and the rest of his team serve as the main antagonists of the Forest Training Camp Arc. He also serves as an antagonist in the Pro Hero Arc. He later became one of the nine lieutenants of the Paranormal Liberation Front, an organization formed from the remnants of the League and the Meta Liberation Army. Dabi currently serves as a commander for the "Vanguard Action Guerilla Warfare Regiment: Violet" along with Geten.
Toshinori Yagi, more commonly known by his hero name, All Might, is the tritagonist of My Hero Academia, and the arc protagonist of the Hideout Raid Arc. All Might is the former No. 1 Pro Hero who bore the title of the world's Symbol of Peace. He teaches Foundational Hero Studies at U.A. High School. All Might was the eighth holder of the One For All Quirk after receiving it from Nana Shimura. He has since passed the torch to Izuku Midoriya, whom he is training to be his successor. After using up all the embers of One For All to defeat All For One, All Might retired and ended his era as the world's greatest hero.
Cathleen Bate, also known as Star and Stripe, was the No. 1 Pro Hero of the United States of America.
My Hero Academia Season 6 PV
My Hero Academia Action
The story revolves around Izuku Midoriya, an ambitious middle schooler was dreaming to become a hero. Unfortunately, he was not cut out to be the hero that he always wanted, as he was powerless that didn't have a superpower called 'quirks'. His determination was so big that he can finally meet the number one hero that he admired for a long time named All Might. All Might's quirks were inherited to Izuku as Izuku was chosen by All Might to be his successor. Izuku will later join a high school to train, and he will learn what it is meant to be a true hero for everyone.