On the website of the anime adaptation of "Record of Ragnarok" (jap.: "Shuumatsu no Walküre") a new visual was published today, which you can watch later in the article.
Series is Created at Graphinica
Director Masao Ookubo ("PriPara Movie") is responsible for the production of the series at Studio Graphinica ("Hello World"). The series composition is performed by Kazuyuki Fudeyasu ("By the Grace of the Gods"), while Masaki Saito is involved as a character designer and Yasuharu Takanashi ("Fairy Tail") composes the music.
The opening song, which is titled "Kamigami", is contributed by the band Maximum The Hormone, which was previously responsible for the second opening of "Death Note". The ending song entitled "Fukahi" is from SymaG. The Japanese TV launch is scheduled for this year.
The authors Shinya Umemura and Takumi Fukui as well as illustrator Ajichika have been publishing "Record of Ragnarok" in the "Comic Zenon" magazine since November 2017. Tokuma Shoten has so far published nine volumes in Japanese trade. A spin-off manga has been released since October 2019.
Record of Ragnarok Visual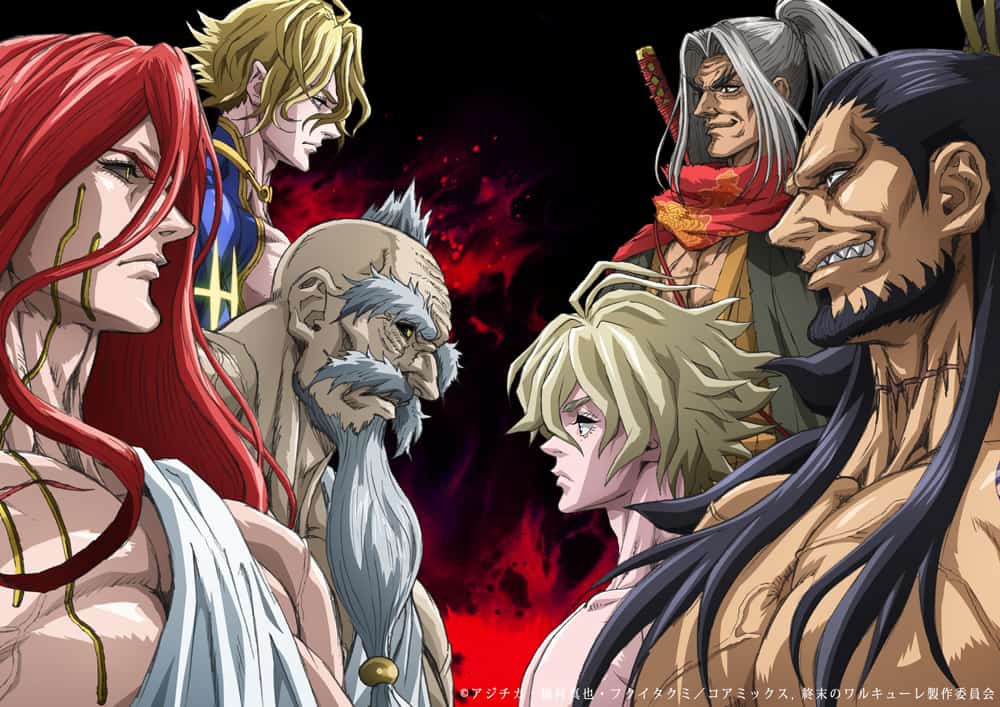 Record of Ragnarok Action
High above the realm of men, the gods have gathered to decide on one thing: the survival of humanity. Every thousand years, under the head of Zeus, the gods of ancient Greece, Norse mythology and Hinduism come together to decide the fate of mankind. Because of their relentless abuse among themselves and towards the planet, the gods vote unanimously this time for the extinction of the human race.
But before the decision is taken, Brunhild, one of the 13 demigods, makes another suggestion: instead of simply wiping out humanity, one should give it a chance and organize a ragnarök, a show of strength between man and God.
Spurred on by the audacity of the challenge, the divine counsel accepts, with full confidence that this contest will show all the power of the gods. To have a chance against the mighty gods, Brunhild must gather the greatest individuals in history. Otherwise, the death bell will be rung for humanity.