On the Twitter account of the anime adaptation of "Re:ZERO", it was announced today that the second half of the second season will be broadcast on Japanese television from January. In addition, a new visual has been released, which you can watch later in the article.
Re:Zero Season 2: Part 2 Release Date
The live stream will take place on December 10, 2020, at 1:30 p.m. on the KADOKAWA Anime YouTube channel. Yusuke Kobayashi and Rie Takahashi, the Japanese voices of Subaru and Emilia, were announced as special guests.
The second season of "Re: ZERO" is being produced under the direction of Masaharu Watanabe in the WHITE FOX studio ("Akame ga Kill!, The Devil is a Part-Timer! Season 2, Goblin Slayer Season 2"). Masahiro Yokotani is responsible for the series composition, while Kyuta Sakai takes on the implementation of the character design and the role of the chief animator.
The new opening song for the second half is titled "Long Shot" and is contributed by the Japanese singer Mayu Maeshima. The ending song "Believe in you" comes from the singer nonoc, who was previously responsible for the opening of "Astra Lost in Space".
The twelve-part second half is expected to start on Japanese television on January 6, 2021. The 13-part first half was broadcast in summer 2020 and simulcast on Crunchyroll.
Re:Zero Season 2: Part 2 Visual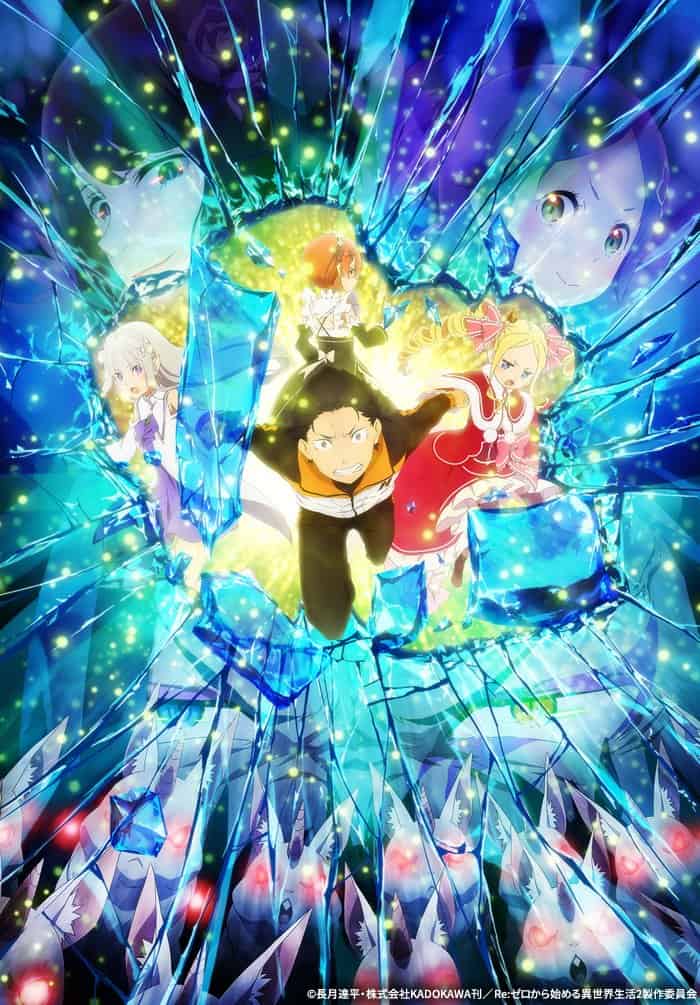 Re:Zero Season 2: Part 2 Teaser
Re:Zero Action
After countless deaths, Subaru has finally managed to defeat the white whale and put an end to the cult of the envy witch. But no sooner has he overcome this tragedy than he learns that Rem has been wiped out of this world by the power of the whale. Since the whale is no longer there either, Subaru and Emilia have to face a reality that they could not have imagined in their wildest dreams.