Just a month ago, we reported that ComicFesta is working on an anime adaptation of iburo's manga adaptation "Pure Heterosexual Intercourse That Transforms a Plain Girl" (J.: "JimiHen—!! "Jimiko o Kaecha" Jun Isei Koy". Now the publisher has published a first teaser, which introduces the opening "After Five Cinderella" by Saki Hazuki.
Anime launches in January 2021
The series is titled "Simple yet Sexy" (Japanese: "Jimiko wa Igai ni Ero Katta") and is directed by Rei Ishikura ("The Titan's Bride") in the studio HOKIBOSHI. Ishikura is also responsible for the screenplay together with Eeyo Kurosaki ("Overflow"). Kazuya Kuroda ("Vandread") is responsible for the character design. The launch is scheduled for January 3, 2021.
As is customary with ComicFesta series, the anime is a short, which is broadcast in a regular version on Japanese television and appears on the ComicFesta website in a "premium version" that offers more free-spirited scenes.
Iburo has been publishing the Adult Manga since this year in "Zettai Ryouiki R!" -Magazine by Screamo. The series, which appears in print at Shueisha, currently comprises 32 Tatekomi-style chapters and ten chapters as manga.
Visual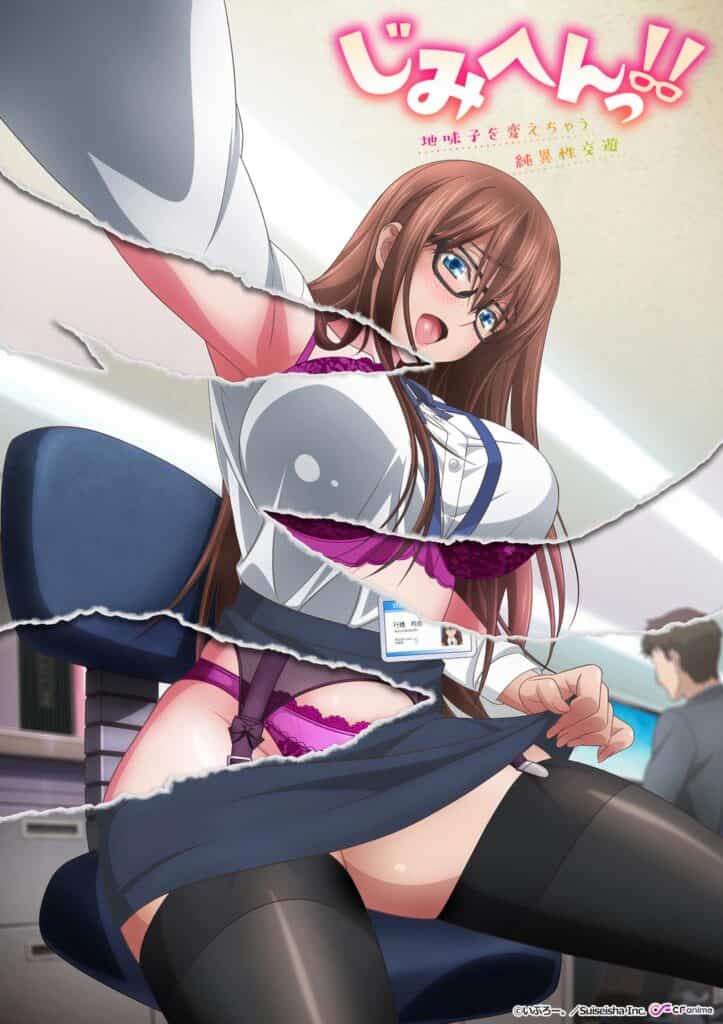 Teaser
Action
Who could ever have guessed that the normally unobtrusive Reina would suddenly become a stunningly pretty woman if she gets along a bit? Your colleague Ryouhei can't help but say: after a dinner, he invites her to a Love Hotel! There she lets things with her that he would not have imagined in his wildest dreams …
"She asks me to go even deeper … lets me do whatever I want…"