On the official website of the new anime adaptation of Yoshinobu Akita's light novel "Sorcerous Stabber Orphen" (jap.: "Majutsushi Orphen"), a new promo video and another visual for the Sorcerous Stabber Orphen Season 2 were released. You can see both in the article below.
Sorcerous Stabber Orphen Season 2 Release Date
The 13-part first season, which aired in the winter season 2020, was directed by Takayuki Hamana in Studio DEEN (Log Horizon, Nanatsu no Taizai, Sorcerous Stabber Orphen Season 2). Reiko Yoshida took over the series composition, while Takahiko Yoshida contributed the character design.
The second season will start on Japanese television on January 20, 2021 and will adapt the "Kimluck Arc" of the original Light Novel by Yoshinobu Akita.
Akita started the novel series in May 1994 with illustrations by Yuuya Kusaka and finished it in September 2003 after 20 volumes. A first anime adaptation by Studio J.C.Staff was broadcast in the fall and winter season 1998/1999.
Sorcerous Stabber Orphen Season 2 Visual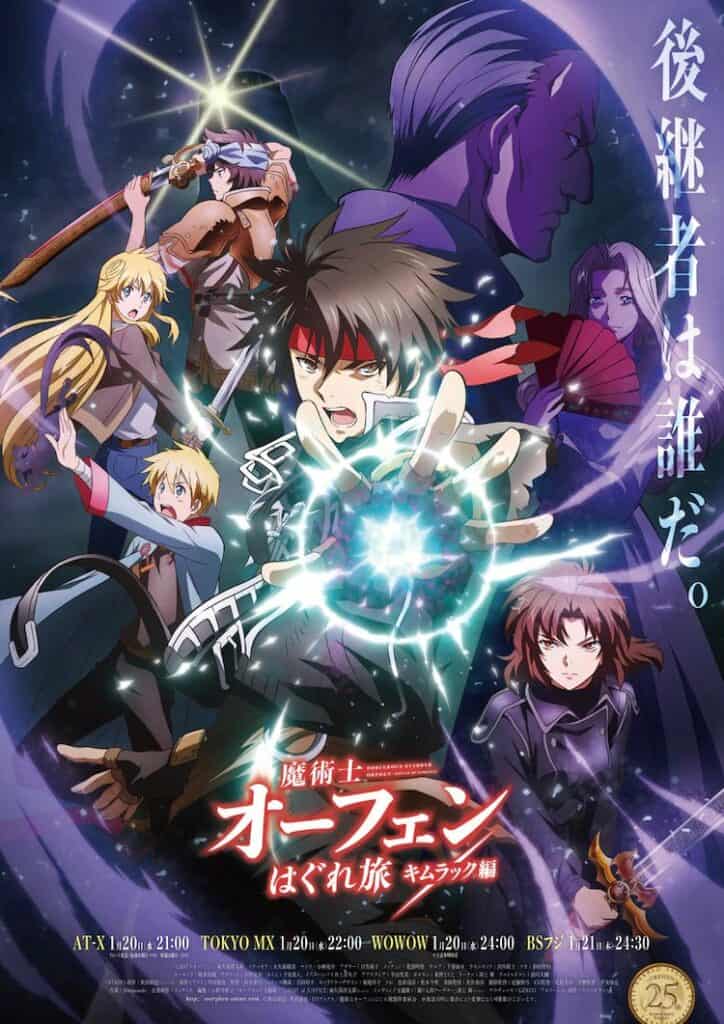 Sorcerous Stabber Orphen Season 2 Promo 
Sorcerous Stabber Orphen Action
Orphen is a Sorcerer dropout from the prestigious Tower of Fangs. His journey to save a girl named Azalie, to which he looked like a sister, took him to the bustling town of Totokanta. Here they will be reunited for the first time in five years. But what is the truth behind their monstrous transformation, and what secrets lurk behind the sword of Baldanders?