That Time I Got Reincarnated As A Slime Season 2 (jap.: "Tensei Shitara Slime Datta Ken", short "TenSura") release date has been confirmed for January 12, 2021! it has now been announced that it will be created again in Studio 8bit.
That Time I Got Reincarnated As A Slime Season 2
Upon further confirmation, That Time I Got Reincarnated as a Slime Season 2 will begin on January 12," Crunchyroll announced. The committee explained that the production schedule had originally allowed for plenty of time to complete the Slime Season 2 anime, but these plans were disrupted when COVID-19 caused Japan to enter a state of emergency.
The 24-part first season ran in the fall season 2018 and the winter season 2019 in Japan and was directed by Yasuhito Kikuchi and Atsushi Nakayama in Studio 8bit (Absolute Duo). Kazuyuki Fudeyasu wrote the script, while Ryouma Ebata was responsible for the animations.
In this country, Crunchyroll offers the first season of the series in the Japanese original sound with English subtitles on demand. The original Light Novel and the manga adaptation are available from Altraverse under the title "My Rebirth as Slime in another World".
Illustration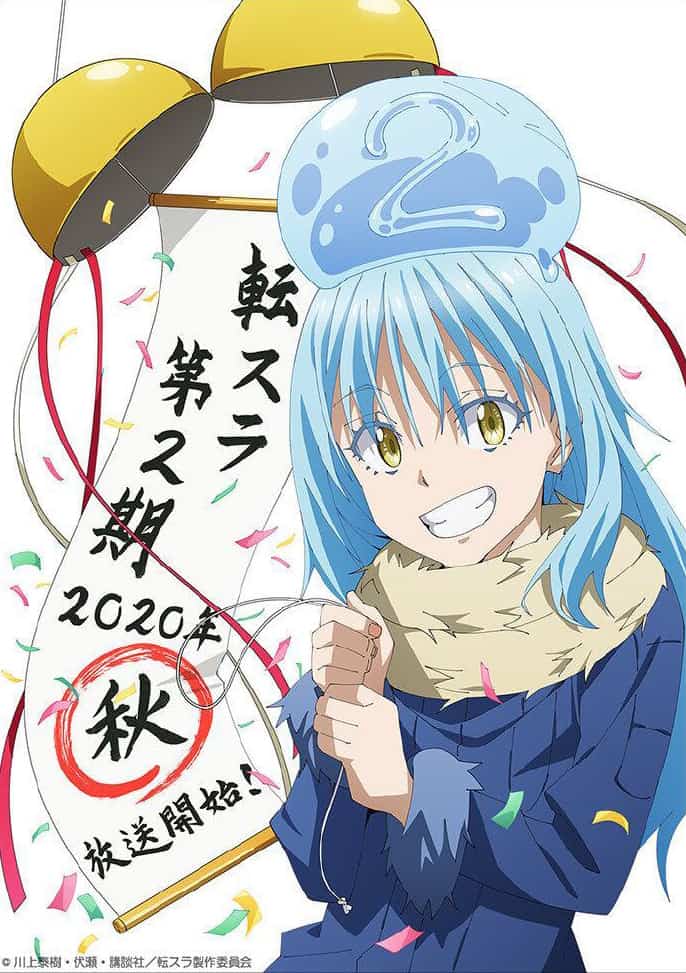 Slime Season 2 Action
After a 37-year-old man was killed by a robber, he found himself in a different world as slime with unique abilities. With his new name, Rimuru Tempest, which he got after meeting his new friend, the "catastrophe-level" storm dragon Verudora, he begins his new life in a different world and with an increasing number of minions.