On the official website of "The Ancient Magus Bride" (Jap.: "Mahoutsukai no Yome") it was announced today that a completely new anime project is currently in the works for Kore Yamazaki's manga series, for which you can see a first visual below.
New Studio for Project Founded
The "first part" of the project is a three-part OVA series entitled "The Ancient Magus' Bride: Nishi no Shonen to Seiran no Kishi, which is published in Japan together with manga volumes 16 to 18. The first episode will be released on September 10, 2021.
The newly founded Studio Kafka is responsible for the production. Kazuaki Terasawa (Episode Director on "Overlord II + II") takes over the direction, while Aya Takaha writes the script again as in the series of WIT Studio. She is supported by Yoko Yonaiyama. Hirotaka Kato returns to character design and Junichi Matsumoto to music.
Studio Kafka was founded to produce the new OVA series in collaboration with Twin Engine. Takahiko Abiru, character designer of "Vinland Saga" and Episode Director of "The Ancient Magus' Bride", and Kazuaki Terasawa help run the studio. Koichi Naruse, who previously worked at WIT Studio and MAPPA in production, serves as deputy director.
"We founded Studio Kafka to take on the challenge of producing the next chapter of the anime 'The Ancient Magus' Bride', a new OVA series. We will use the synergy between us and the Twin Engine Group to create high-quality animations. After the production of the TV anime series, we will deliver a 'The Ancient Magus' Bride' anime that will bring even more joy to the fans, so look forward to it!" commented Naruse.
The story of OVA is written by Mangaka Kore Yamazaki and takes place sometime before Chise enrolled in college. The focus is on the character Gabriel, a boy who has just moved out of London and gets bored in his surroundings until one day he sees a purple plume of smoke from the window of his house and thus comes into contact with magic.
The 24-part anime series "The Ancient Magus' Bride" as well as the three-part prequel-OVA "Those Awaiting a Star" are available in This country with English and Japanese voice output at Crunchyroll.
The Ancient Magus Bride Promo Video (to the full series)
The Ancient Magus Bride Visual (to OVA)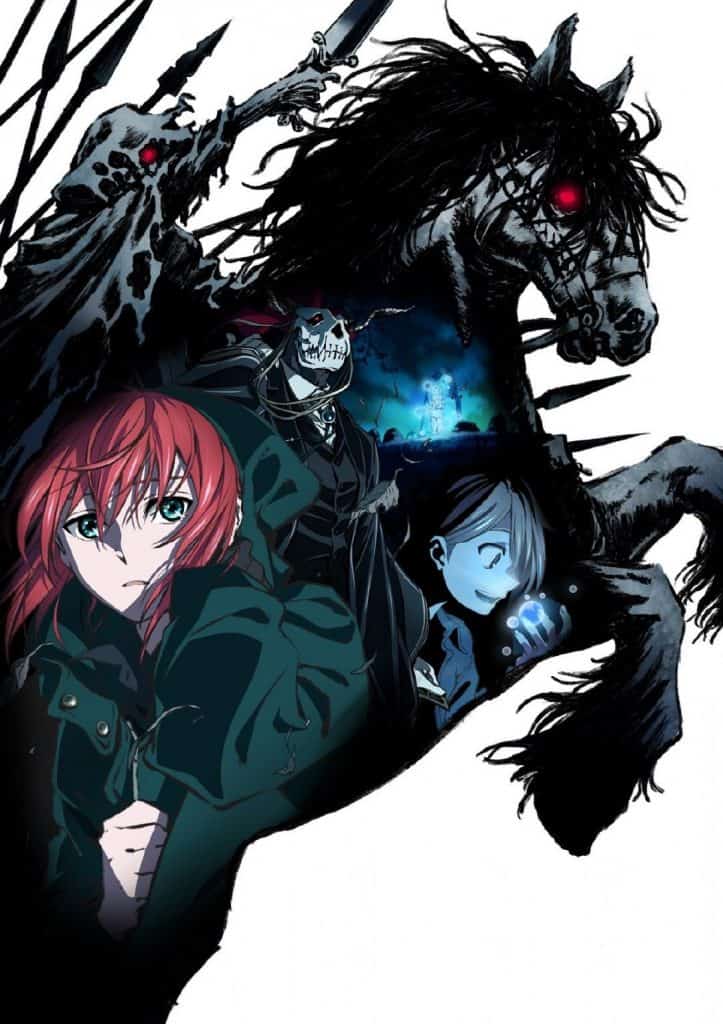 The Ancient Magus Bride Illustrations (for announcement)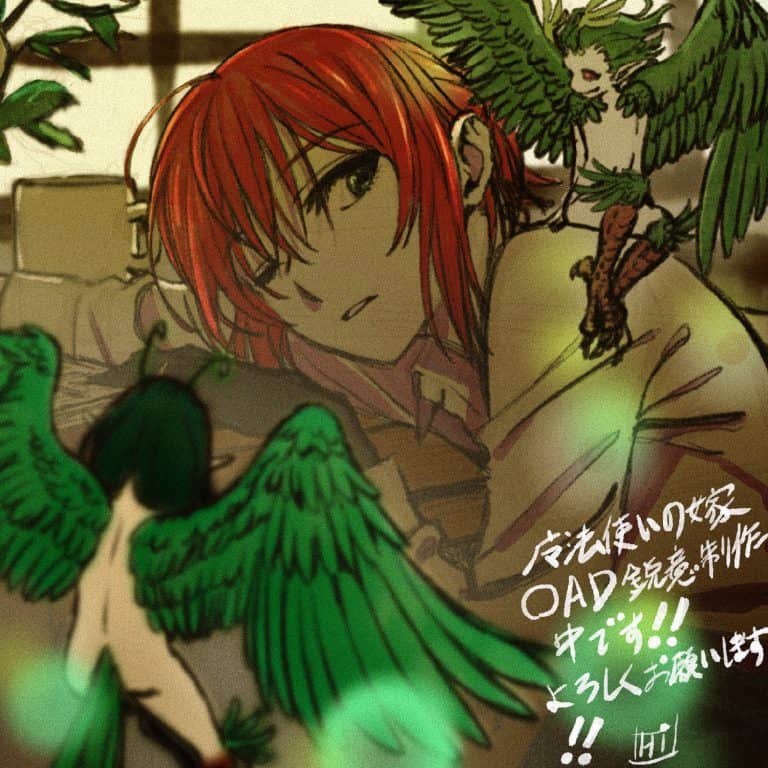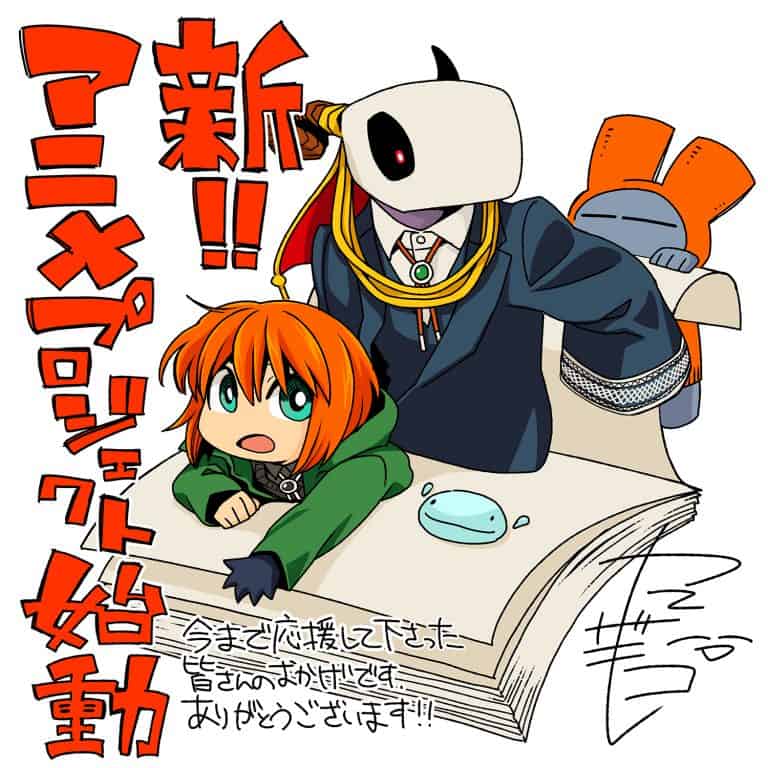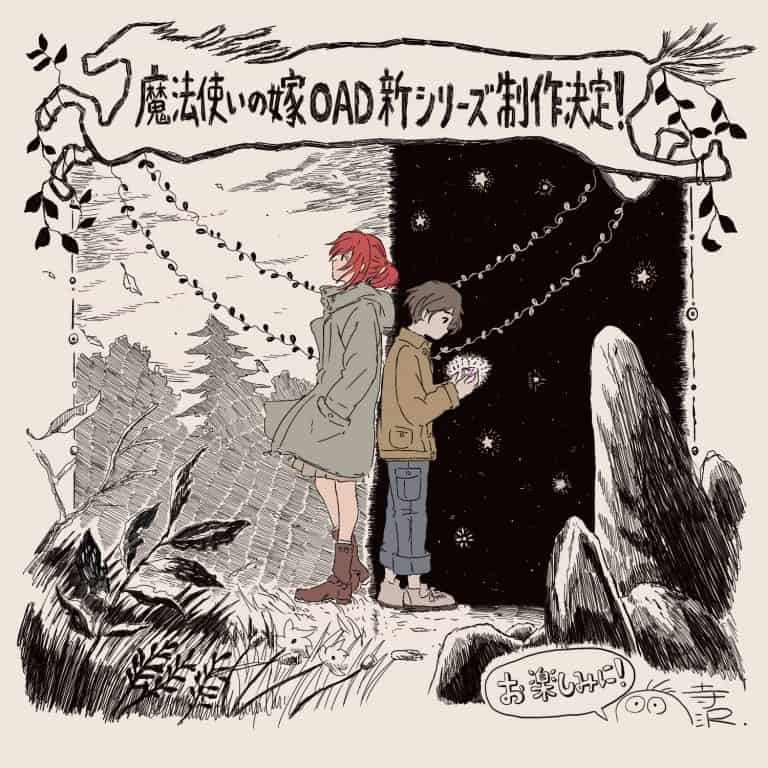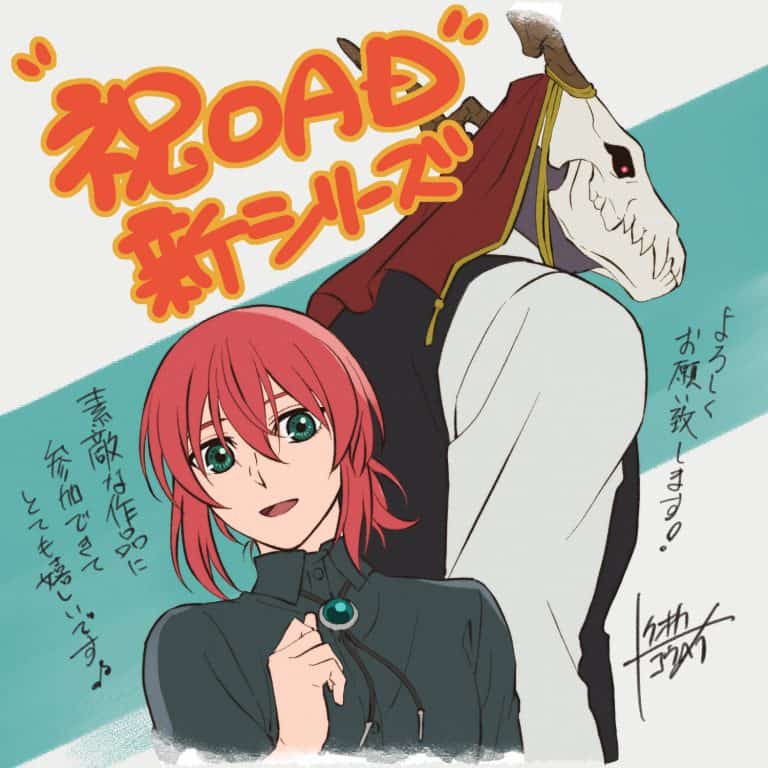 The Ancient Magus Bride Action
Chise is only 16 years old, but has already suffered such strokes of fate in her life. Since her mother killed herself, she has been sold as a slave time and again. But fate turns when the magician Ellias buys them at an auction and takes them with him as his apprentice. And Chise himself seems to have magical abilities. But what plans does the mysterious Ellias really have…?