On the official Twitter account of the Light Novel "Tantei wa Mou, Shindeiru." it was announced today that an announcement will be made on 20 January 2021.
Announcement in a Few Days
The announcement is expected to be made via the novel's Twitter account. A countdown was launched, which ends on 20 January 2021 at 19:00 time. What kind of announcement awaits us at this time is not yet known.
The light novel "Tantei wa Mou, Shindeiru." was written by Nigojuu and has been published by Media Factory since November 2019 with illustrations by Umibouzu. The work currently comprises four volumes.
English-language publication has not yet been announced.
The Detective Is Already Dead Cover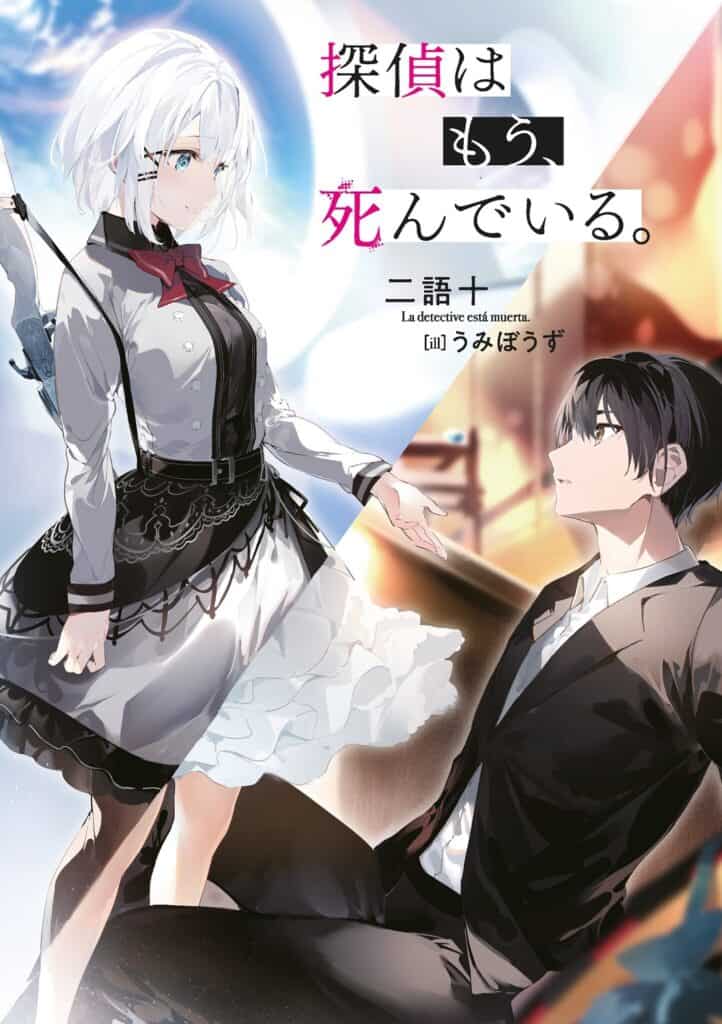 The Detective Is Already Dead Action
The story follows Kimihiko Kimizuka, a young man who four years ago became the assistant to a mysterious detective named Siesta on a hijacked plane. Together, Kimihiko and Siesta experienced crazy, global adventures while fighting a secret organization.
But this came to an abrupt end when they were separated by Siesta's death. In the present, Kimihiko tries to return to an ordinary, boring life as a high school student, but things are not so easy, even if Siesta is already dead.