The VoD provider Netflix announced today that the anime adaptation of the manga series "Yakuza goes Hausmann" (jap.: "Gokushufudou" eng.: "The Way of the Househusband") will be offered worldwide on-demand from 8 April 2021 under the title "The Way of the husband House. You can find the first trailer below.
The Way of the Househusband New Anime by J.C.Staff
The series was directed by Chiaki Kon ("Golden Time") at Studio J.C.Staff (Prison School Season 2, One Punch Man Season 3). Susumu Yamakawa ("Back Street Girls: Gokudols") wrote the screenplay. The opening and ending song was contributed by the rock band Uchikubi Gokumon Doukoukai.
The leading role of Tatsu is spoken by Kenjiro Tsuda, who impersonated the character in the live-action trailers for the manga and is also known as the voice of Seto Kaiba in "Yu-Gi-Oh!". In other roles, Shizuka Itou (Akeno in "HighSchool DxD") as Miku and Kazuyuki Okitsu (Jonathan Joestar in "JoJo's Bizarre Adventure") can be heard as Masa.
The original manga series was written by Kousuke Oono and has been published by Shinchosha since February 2018. Seven volumes have been published in Japan.
The Way of the Househusband Visual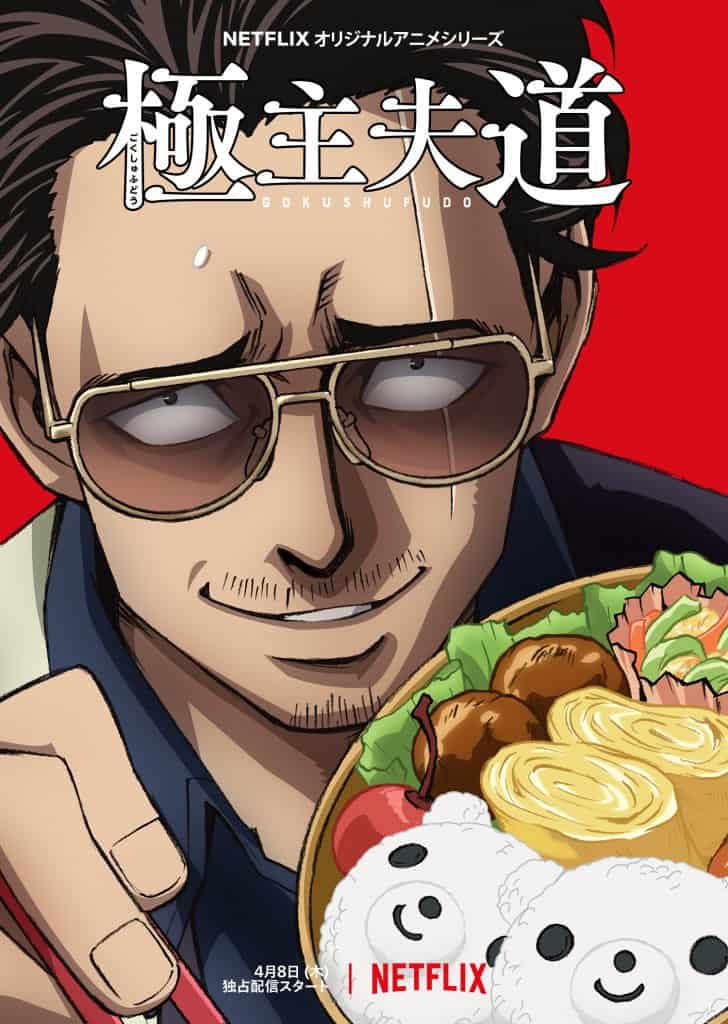 The Way of the Househusband Trailer
Action
He was once feared as a Yakuza legend called "Immortal Tatsu". The mere mention of his Yakuza name left his enemies shaken to the core. And rightly so, because Immortal Tatsu is already mowing down entire gangs on his own, without even flinching.
But that is now a thing of the past: Tatsu decides to change his life. From now on, tokens, pots, and dusters are his weapons. Correctly read, Tastu decides to become a houseman. As much as he strives, his reputation is always one step ahead of him … only his wife is not impressed by it at all.