On the official Twitter account of the anime adaptation of "TONIKAWA: Over the Moon For You" (jap.: "Tonikaku Kawaii") it was announced that the series will receive a sequel in the form of a second season. In addition, there will be a new bonus episode.
Tonikawa Season 2 Release Date
"TONIKAWA: Over The Moon For You" was directed by Hiroshi Ikehata ("Akiba's Trip The Animation") at Studio Seven Arcs ("Blue Period"). Kazuho Hyoudou wrote the screenplay, while Masakatsu Sasaki acted as a character designer. The music was composed by Endou.
The 12-part series ran on Japanese television between October and December 2020 and was shown in the simulcast on Crunchyroll with English subtitles.
"TONIKAWA" is based on kenjiro Hata's romance manga of the same name, which has been published in the "Shuukan Shounen Sunday" magazine since February 2018. Shogakukan has produced 14 volumes in Japanese trade so far.
When the second season starts, is not yet known at the moment. The streaming service Crunchyroll, which offers the twelve-part first season with English and Japanese voice acting on demand, shows the new episodes again worldwide outside Japan in simulcast. However, 2 OVAs are announced for 2021. Season 2 will be released after the OVAs, so it may take a while to launch. We expect it to be released in early or mid-2022.
Tonikawa Season 2 Visual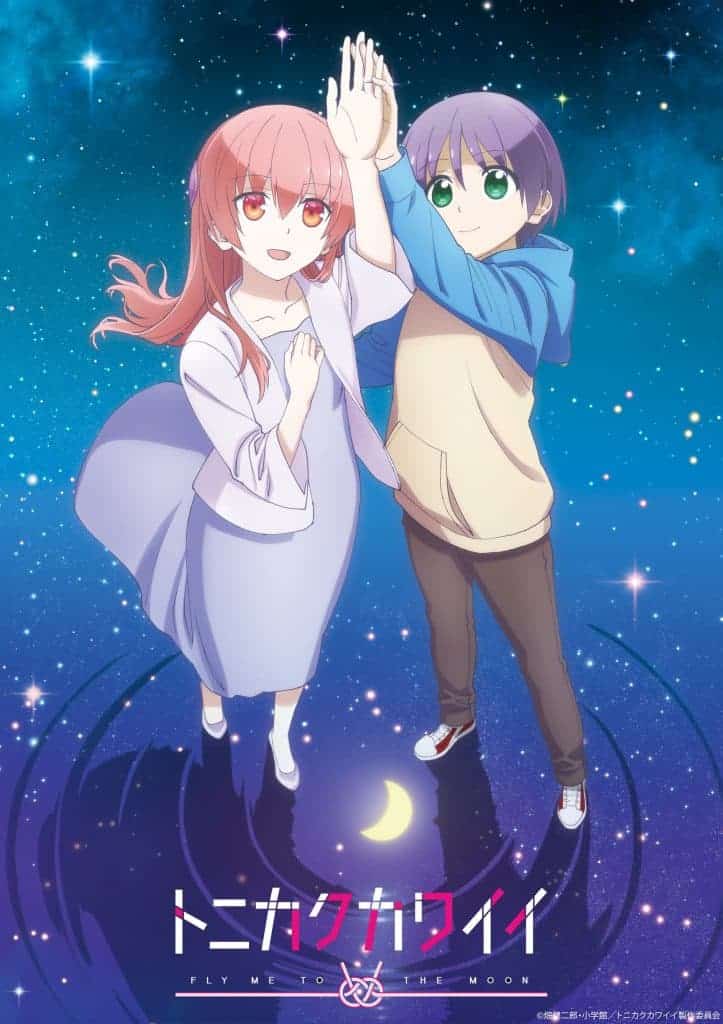 Tonikawa Characters and Cast
| Character | Cast |
| --- | --- |
| Tsukasa Yuzaki | Akari Kitou (Demon Slayer, Battle Game in 5 Seconds) |
| Nasa Yuzaki | Junya Enoki (Komi Can't Communicate, Star Wars: Visions) |
| Kaname Arisugawa | Yuu Serizawa (How Not to Summon a Demon Lord, Kakegurui, Twin Star Exorcists, Jitsu wa Watashi wa) |
| Aya Arisugawa | Sumire Uesaka (Don't Toy with Me, Miss Nagatoro, So I'm a Spider, So What?, Why the Hell are You Here, Teacher!, Overlord Season 4, Chuunibyou demo Koi ga Shitai, Plastic Memories) |
Tonikawa Season 2 Teaser
Tonikawa Action
Nasa Yuzaki falls in love at first sight when he meets the mysterious Tsukasa. When he confesses his love to her, she answers him only: "I go out with you, but only if you marry me". Thus, the life of the newly married couple begins.