'Vinland Saga' is a historical epic action anime series based on a Japanese manga series written and illustrated by Makoto Yukimura.
Season 1 comprising of 24 episodes aired in Japan from July 7, 2019, to Dec 29, 2019. In the past two years, this exciting anime series has gained a huge fan following. But when will Vinland Saga Season 2 come out?
Let's get started!
Vinland Saga director comments on the second season
Director Shuhei Yabuta commented on the upcoming sequel. The next story arc in Vinland Saga plays a very important role in the history of the entire series. Director Yabuta is also aware of this. He assumes that "enough episodes" have been commissioned to "carefully" portray each character's emotions.
Vinland Saga Season 2 Release Date
Since there have been no official announcements regarding "Vinland Saga" Season 2, there's no way to determine a solid release date. Assuming that early production work began in 2021, it's possible that the Vinland Saga Season 2 release date could be in late 2022 or 2023.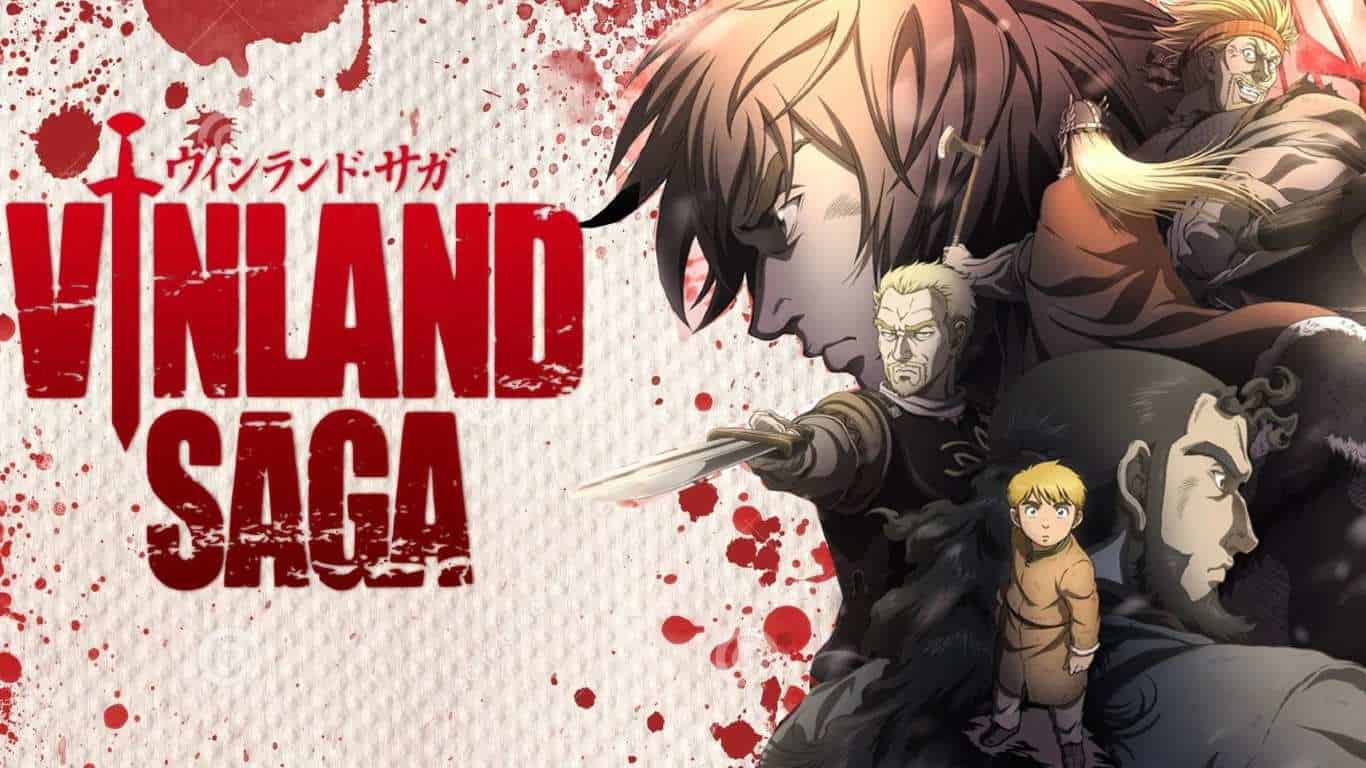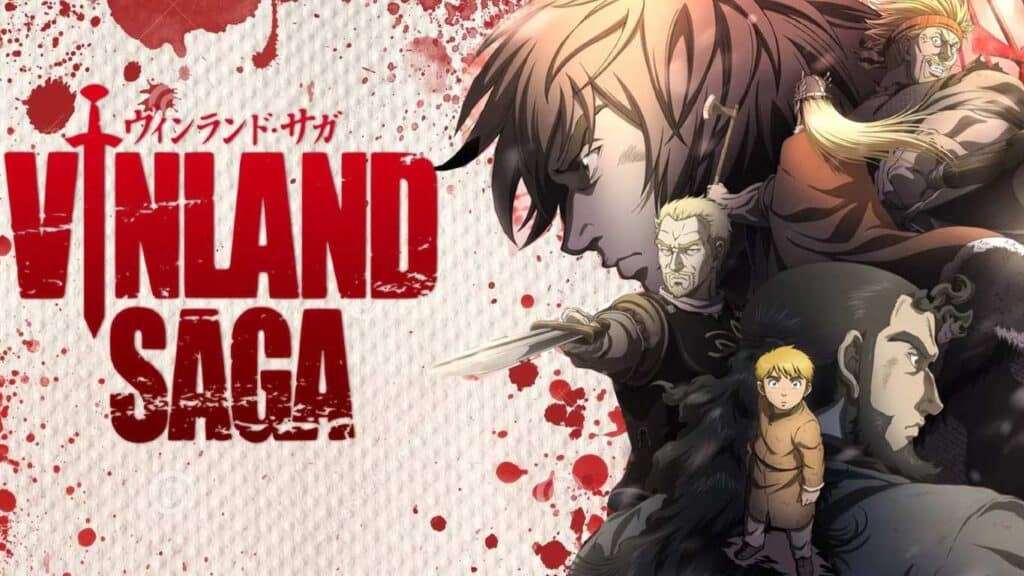 On the official Twitter account of "Vinland Saga" it was announced in the course of the second anniversary of the anime implementation that the series will receive a second season. You can watch a teaser for the anniversary as well as a brand new visual further down in the article.
Concrete details about the continuation of the action-adventure anime have not yet been revealed. Therefore, it is currently unclear when the Vinland Saga Season 2 will be broadcast on Japanese television and who will be responsible for the production of the new episodes.
The 24-part first season was created under the direction of director Shuhei Yabuta (3D director of "Attack on Titan") at Studio WIT (Vivy Fluorite Eye's Song). Hiroshi Seko ("Mob Psycho 100") was responsible for the series composition, while Takahiko Abiru (episode director of "Attack on Titan: Final Season") acted as character designer. The music was contributed by Yutaka Yamada ("Tokyo Ghoul").
"Vinland Saga" is based on the manga series of the same name by Makoto Yukimura and was shown in the original sound with English subtitles in simulcast on Amazon Prime Video between July and December 2019.
The original manga has been published in Japan since April 2005 and is currently in the final arc, which will span more than 1,000 pages!

Vinland Saga Season 2 Announcement Teaser
In September 2020, director Shuuhei Yabuta tweeted out three drawings of some of the main Vinland Saga characters. He told his followers that "there is a small easter egg" and asked everyone to figure it out.

On the bottom left of each artwork, there were Nordic runes, and each symbol represents an English character sound. If you spell it out, the runes say "sea son two".
There is also Japanese text that has the characters grumbling about being made to wait.
Thorfinn says, "How long must we wait?" To which, Askeladd replies, "That's why I hate kids…" and Canute says, "It's soon… I guess…"
While the director is definitely teasing Vinland Saga Season 2, he also added a disclaimer by saying, "Whatever it [the easter egg] is, there are no deep meanings…"
Is there a Vinland saga season 2?
In March 2021, series character designer, Abiru Takahiko, hinted through a tweet that he was working on Vinland Saga Season 2. He tweeted:
This most important work is a clear reference to the portion of Vinland Saga set on a farm, which wasn't covered in the first season.
Well, the makers and studio are tight-lipped about the second season. As far as I understand, season two is already in production. I am expecting an official announcement pretty soon. Expect Vinland Saga season 2 to arrive in late 2021 or early 2022.
The original manga was written by Makoto Yukimura, who launched it in 2005 in "Weekly Shonen Magazine" and later switched to the "Afternoon" magazine. So far, 24 volumes have been published in Japan.
Vinland Saga Season 2 Visual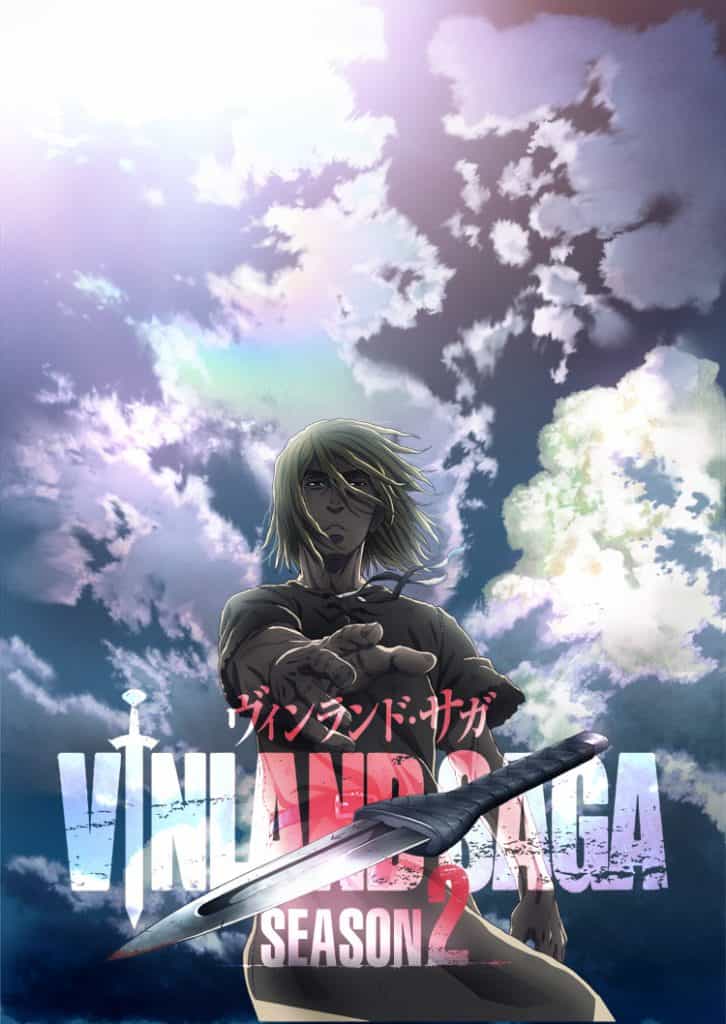 Vinland Saga Characters, Cast & Staff
I. Characters & Cast
| | |
| --- | --- |
| Character | Cast |
| Thorfinn | Shizuka Ishigami (Ulysses: Jehanne Darc to Renkin no Kishi) |
| Grown-up Thorfinn | Yuuto Uemura (Sword Gai: The Animation) |
| Thors | Kenichiro Matsuda (Clockwork Planet) |
| Askeladd | Naoya Uchida (Drifters) |
| Canute | Kensho Ono (Owari no Seraph) |
| Thorkell | Akio Ootsuka (All For One, Marshall D. Teach, Uvogin) |
Thorfinn: The Hero of the saga, an Icelandic warrior and son of a great general turned freehold farmer. Thorfinn starts the series as a violent, revenge-driven warrior in the employ of his own father's killer. The saga follows his growth from his origins into the "true warrior" exemplified by his father.
Askeladd: A Danish mercenary commander of mysterious origins, driven to excel through his own unknown motivations. Askeladd serves as antagonist and surrogate father-figure to Thorfinn during the first arc of the saga, pushing around the younger man through having killed his father Thors and using the promise of revenge to make Thorfinn follow him.
Thors: Thorfinn's dead father, the mightiest and most favoured captain of the Jomsvikings mercenary band turned anonymous Icelandic farmer and family man. Thors only appears in the saga for less than ten chapters during a flashback, but Thorfinn spends the first two arcs haunted by his death or trying to live up to the ideals Thors attempted to impact on him.
Canute: Youngest son of Sweyn Forkbeard, king of Denmark and England. Based on the historical king of the same name, making his character arc somewhat of a Foregone Conclusion to any student of history. Starting the story as a girly-looking Royal Brat, he comes into importance during the latter half of the first arc and is an important background figure and ultimate antagonist of the second arc.
Thorkell: Former captain of the Jomsvikings, Thorkell is an extremely tall and mighty and above all jovial warrior based on the historical/mythological figure of the same name. He has his own band of Blood Knights defined by their tendency to switch to whichever side is losing so they'll have the stronger side to fight against.
II. Production Team
| | |
| --- | --- |
| Director | Shuuhei Yabuta (Inuyashiki) |
| Series Composition | Hiroshi Seko (Banana Fish) |
| Script | Hiroshi Seko, Kenta Ihara (Youjo Senki) |
| Character Design | Takahiko Abiru (Hunter x Hunter (2011) animation director) |
| Special Effects | Mad Box |
| Studio | Wit Studio |
Where To Watch Vinland Saga
Watch Vinland Saga On:
The 24-part series was broadcast on Japanese television between July and December 2019 and was shown in the original simulcast on Amazon Prime Video with English subtitles.
Assassin's Creed Valhalla x Vinland Saga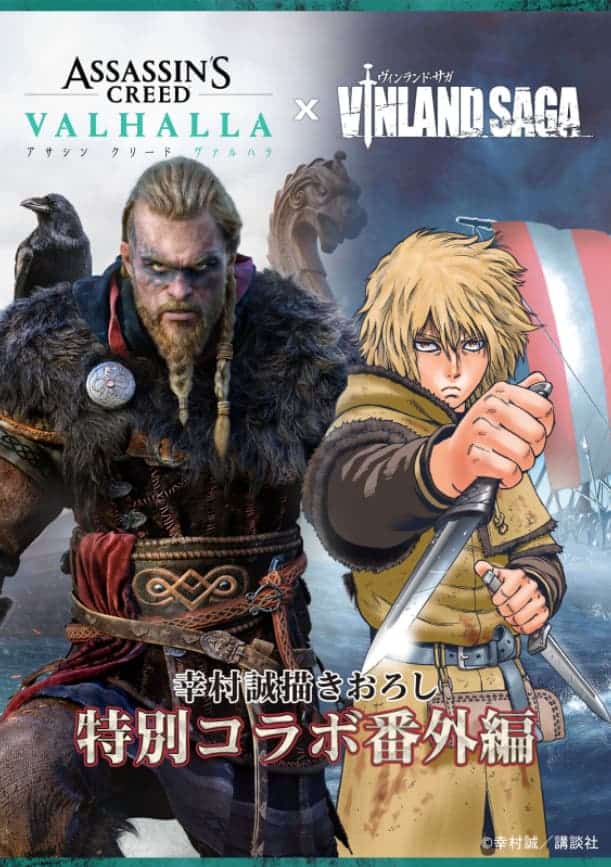 A 6-page one-shot collaboration comic between Assassin's Creed Valhalla and Vinland Saga. Assassin's Creed Valhalla x Vinland Saga was digitally published in Japanese, English, French, German, Italian, Korean, Spanish, Mandarin, and Thai on the official Assassin's Creed Valhalla site on January 13, 2021.
What chapter of Vinland Saga is the anime on?
The English releases of Vinland Saga are all double volumes. So English volume 8 is actually volumes 15 and 16 in all other languages. The anime adapted up to chapter 54. Where does Season 1 of Vinland saga end in the manga? Chapter 54 is the end of the first arc.
Vinland Saga Action
Young Thorfinn grew up listening to the stories of old sailors that had traveled the ocean and reached the place of legend, Vinland. It's said to be warm and fertile, a place where there would be no need for fighting—not at all like the frozen village in Iceland where he was born, and certainly not like his current life as a mercenary. War is his home now. Though his father once told him, "You have no enemies, nobody does. There is nobody who it's okay to hurt," as he grew, Thorfinn knew that nothing was further from the truth.
The war between England and the Danes grows worse with each passing year. Death has become commonplace, and the Viking mercenaries are loving every moment of it. Allying with either side will cause a massive swing in the balance of power, and the Vikings are happy to make names for themselves and take any spoils they earn along the way. Among the chaos, Thorfinn must take his revenge and kill Askeladd, the man who murdered his father. The only paradise for the Vikings, it seems, is the era of war and death that rages on.