Ever since its release on Netflix in February 2021, Vincenzo took netizens on a ride through its sharp and comic plot twists. Before we knew it, we were hooked on the thrilling romantic story of the Italian consigliere turned vigilante until it came to an end. The writers of the show left it with a cliffhanger and an open-ended finale leaving us asking for more.
The TvN original featured Song Joong-ki, Jeon Yeo-been and 2PM's Ok Taecyeon in the lead. Created by Dragon Studios and written by Park Jae-Gum, Vincenzo followed the story of Park Ju-Hyeong (played by Song Joon-Ki) who at the age of eight is adopted by an Italian family. Later, he is adopted by Don Fablo, the head of the Cassano mafia family and acts as a consigliere to them. After Fablo's death, Vincenzo is forced to flee to Seoul and sought to recover 1.5 tons of gold stashed beneath the Geumga plaza by a Chinese tycoon with his help. However, the plaza is illegally owned by a real estate group, Babel. The story ahead followed the skilful journey of revelations and roadblocks as Vincenzo tried to reclaim his possessions.
Winding up the finale, Vincenzo ultimately took revenge on the head of the Babel group, Jang Jun-Woo (played by Ok Taecyeon) and retrieved his gold. But, soon after, he fleed to Malta with multiple Babel members at his tail. Moreover, he left his stash of gold with Hong Cha Young (played by Jeon Teo-been). The ending left many fans pondering about the possibility for a season 2 for the series. Nevertheless, the renewal of the Netflix (Money Heist) show is unlikely.
Will There be a Vincenzo Season 2?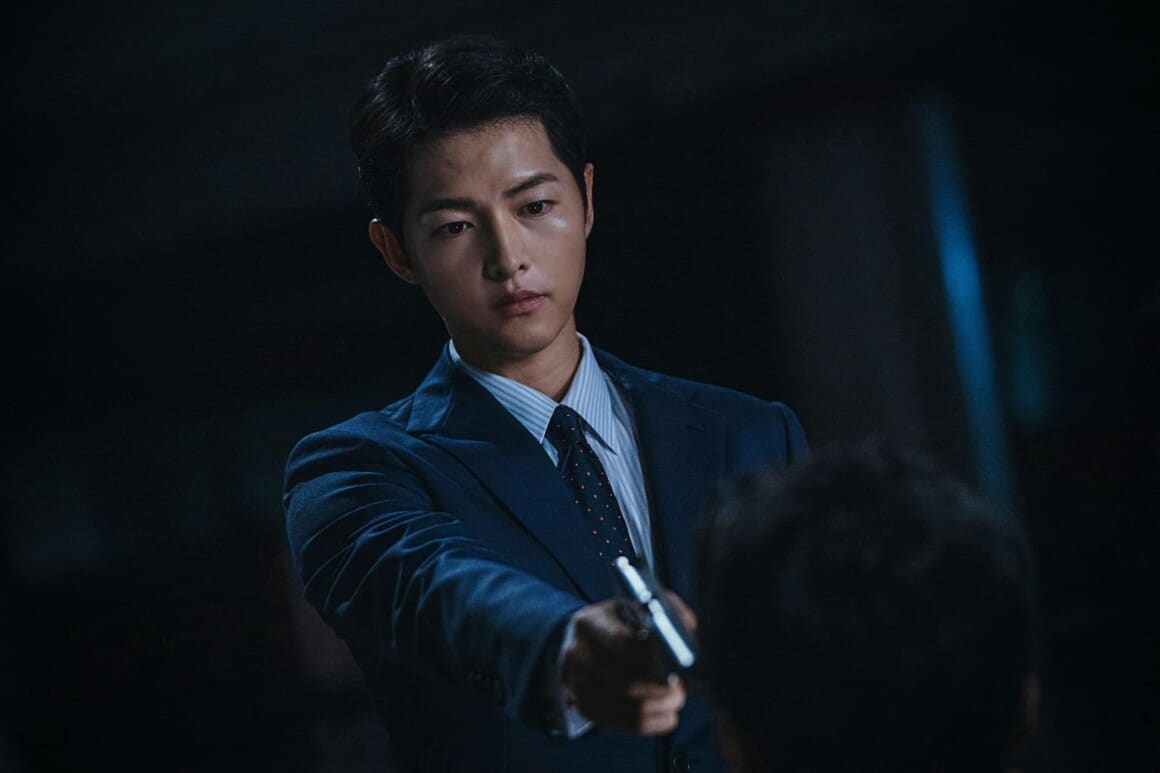 In a recent interview with a Korean news channel, "Sports Chosun", Song Joong-ki had
expressed his gratitude to people requesting a Vincenzo Season 2 but 'realistically speaking, it's not coming out'. He confirmed that there was never a discussion on the production of a Vincenzo Season 2 with the internal team. Further, Kwak Dong-jeon who played Jang Han-seo, brother to Jang Jun-woo hoped for a Netflix spin-off show on Twitter. The 'Behind The Scenes" footage released by TvN on Youtube showcased an emotional farewell to the series by the cast. In talks with Sports Chosun, Kwak Dong-jeon also conveyed he might be done with his role but, a second season would be a dream come true for him and the other actors.
Vincenzo Season 2 Release Date
Many Korean dramas are known to announce the production of a new season even before the release of the first. Thus, if a new season were to be planned, the release and production relied on TvN's production team rather than just Netflix. But, NEVER SAY NEVER! Our's and other netizens' continued hope is for Park Jae-gum to come up with a sequel story about Vicenzo's return to Korea. The K-drama's (Vagabond Season 2) instant hit on Netflix (The Sinner Season 4) internationally might just have prompted its producers for yet another season. However, the wait would last a while and hopefully be worth it. Given the chance, we might expect a new season to drop by 2022 or 2023.
Vincenzo Trailer
Currently, Vicenzo stands as the tenth highest-rated drama in Korean cable drama history and the sixth highest-rated drama in TvN's history. The last episode of the popular Netflix (The Last Kingdom) original aired on 2 May 2021.