On the official website of the anime adaptation of "7SEEDS", it was announced today that the ending sequence of the second season will be replaced retrospectively since one has received the news that it is very similar to an "existing work".
Similarity to "Beyond the Boundary"
The announcement states that the production team examined the case and concluded that the similarity was "impossible to deny." The original ending had many layouts and recordings that bore a strong resemblance to the ending of "Beyond the Boundary".
The 12-part second season of "7SEEDS" has been available worldwide on Netflix since March 26, 2020. The studios Gonzo and Kai were responsible for the production. Yukio Takahashi took over as in the first season.
The original manga is written by Yumi Tamura. The series is finished with 35 volumes.
7SEEDS Visual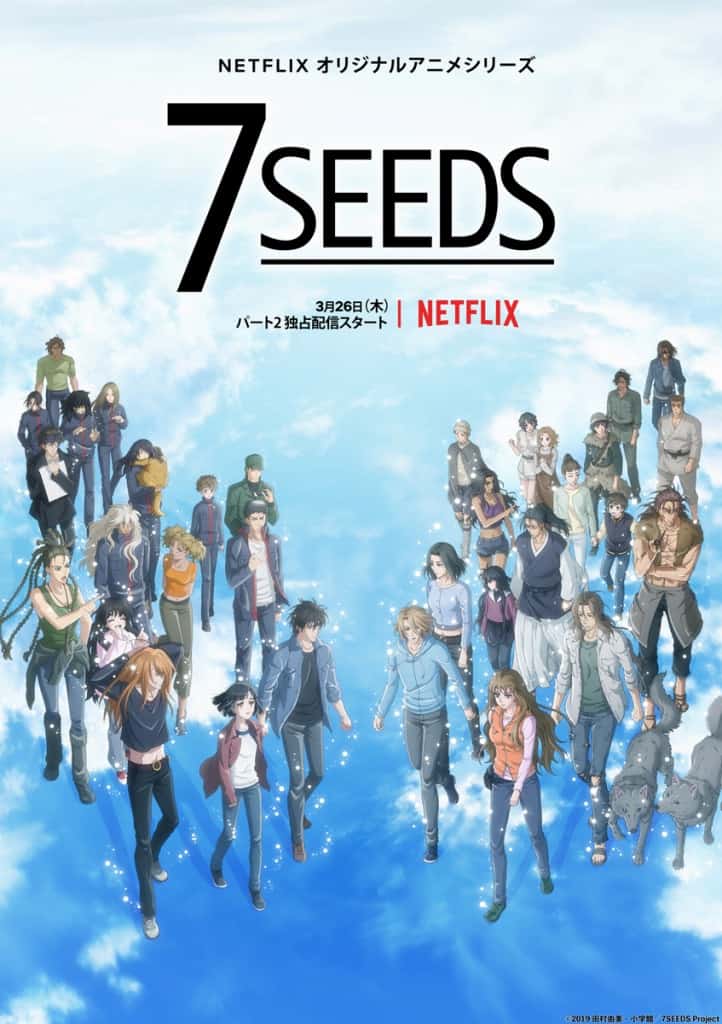 7SEEDS Action
In the near future, a huge meteorite has collided with the Earth. All living organisms, including humanity, have been wiped out. The government had foreseen this event and took action for the worst-case scenario under the code name 7SEEDS: five groups of seven young men and women were carefully selected and divided into teams. Each participant had to survive on a deserted island.