Already a few months ago we reported on the start of the anime adaptation of the visual novel "Muv-Luv Alternative". Today a concrete date was mentioned and also a new trailer and a visual was released. You can take a look at both below in the article.
Anime launches in October 2021
The anime adaptation of Muv-Luv Alternative, which is being created in the studios FLAGSHIP LINE, Graphinica (Record of Ragnarok) and Yumeta Company, will therefore start on Japanese television on October 6, 2021. Yukio Nishimoto (Fairy Tail: Phoenix Priestess) will direct the film, while Takuya Tani (Crimson Shell) will contribute the character design and Evan Call will compose the music.
The opening song of the series, entitled Rinne, is contributed by V.W.P., while the ending TRISTAR is sung by the band STEREO DIVE FOUNDATION.
The visual novel Muv-Luv Alternative was first released for PC in February 2006 and is a sequel to Muv-Luv. A spin-off novel entitled Muv-Luv Alternative: Total Eclipse was published in Japan from February 2007 to March 2013.
Muv-Luv Alternative Trailer
Visual of Muv-Luv Alternative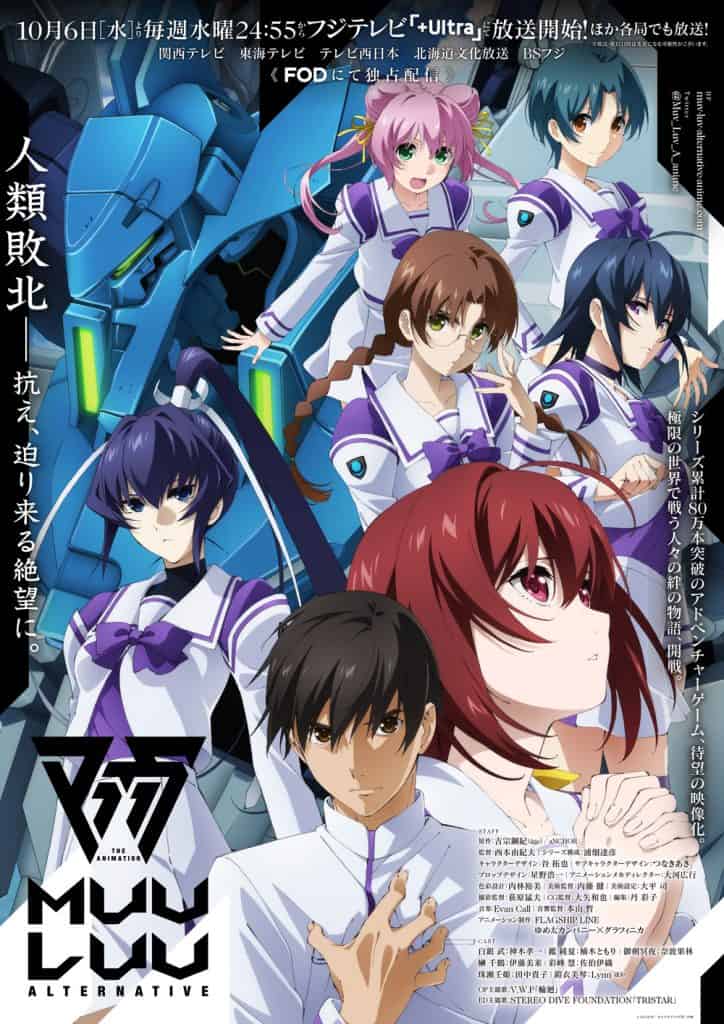 Muv-Luv Alternative Action
Three years after the end of "Muv-Luv Unlimited", Takeru wakes up and finds himself in his room. Although at first he thinks that everything that happened to him was just a dream, he soon senses that something is wrong and leaves the house to find that he was sent back in the time at the beginning of the events in "Muv-Luv Unlimited".