On the official website of the anime adaptation of the comedy-horror manga "Mieruko-chan" it was announced that the series will be broadcast on Japanese television from October 2021. You can watch a new trailer further down in the article.
Mieruko-chan created by Studio Passione
"Mieruko-chan" will be produced at Studio Passione ('Citrus') under the direction of director Yuuki Ogawa ('FLCL Progressive, Interspecies Reviewers'). The script is written by Kenta Ihara ('Vinland Saga'), while Chikashi Kadekaru ('Juni Taisen') is involved as a character designer and chief animation director. The monster design is by Makoto Uno ('Witchblade').
Composer Kana Utakane is responsible for the background music. The opening song, titled "Mienaikara ne!?", is sung by Japanese voice actress Sora Amamiya, who also lends her voice to protagonist Miko Yotsuya in the anime. In addition, Kaede Hondo will be heard as Hana Yurikawa and Ayane Sakura as Yuria Niguredou.
The anime series is based on the manga of the same name by Tomoki Izumi, which has been published on the "ComicWalker" website since November 2018. The publisher Kadokawa has released five volumes in Japanese stores so far.
Mieruko-chan is also one of the most anticipated new Upcoming Anime.
Mieruko-chan Anime Release Date
After we reported a few weeks ago that the horror-comedy Mieruko-chan will be broadcast in Japan from October 2021. The series, which is directed by Yuuki Ogawa (Interspecies Reviewers) at Studio Passione (High School DxD Hero), will be broadcast on the Japanese channels AT-X, TOKYO MX, KBS Kyoto, Sun TV and BS NTV from October 3, 2021.
Visual of Mieruko-chan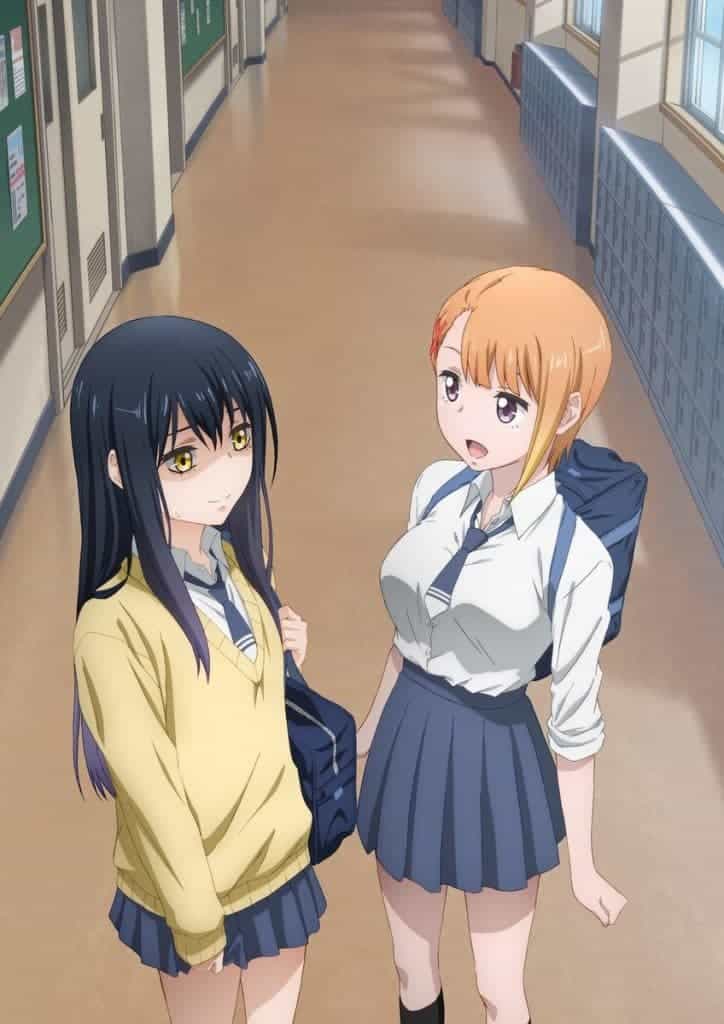 Mieruko-chan Trailer
Mieruko-chan Action
Miko is a typical high school student whose life turns upside down when she suddenly starts to see gruesome and hideous monsters. Despite being completely terrified, Miko carries on with her daily life, pretending not to notice the horrors that surround her. She must endure the fear in order to keep herself and her friend Hana out of danger, even if that means coming face to face with the absolute worst. Blending both comedy and horror, Mieruko-chan tells the story of a girl who tries to deal with the paranormal by acting indifferent toward it.