The romantic comedy anime Nisekoi was a success within two seasons. But what's happening to the series right now? Why the series creators don't hurry up with the announcement of renewal? Season 2 of the anime has come to an end yet in June 2015. A lot of time has passed since that date. Whether or not the fans must wait for the Nisekoi Season 3, and how high are the odds?
Will there be a Nisekoi Season 3?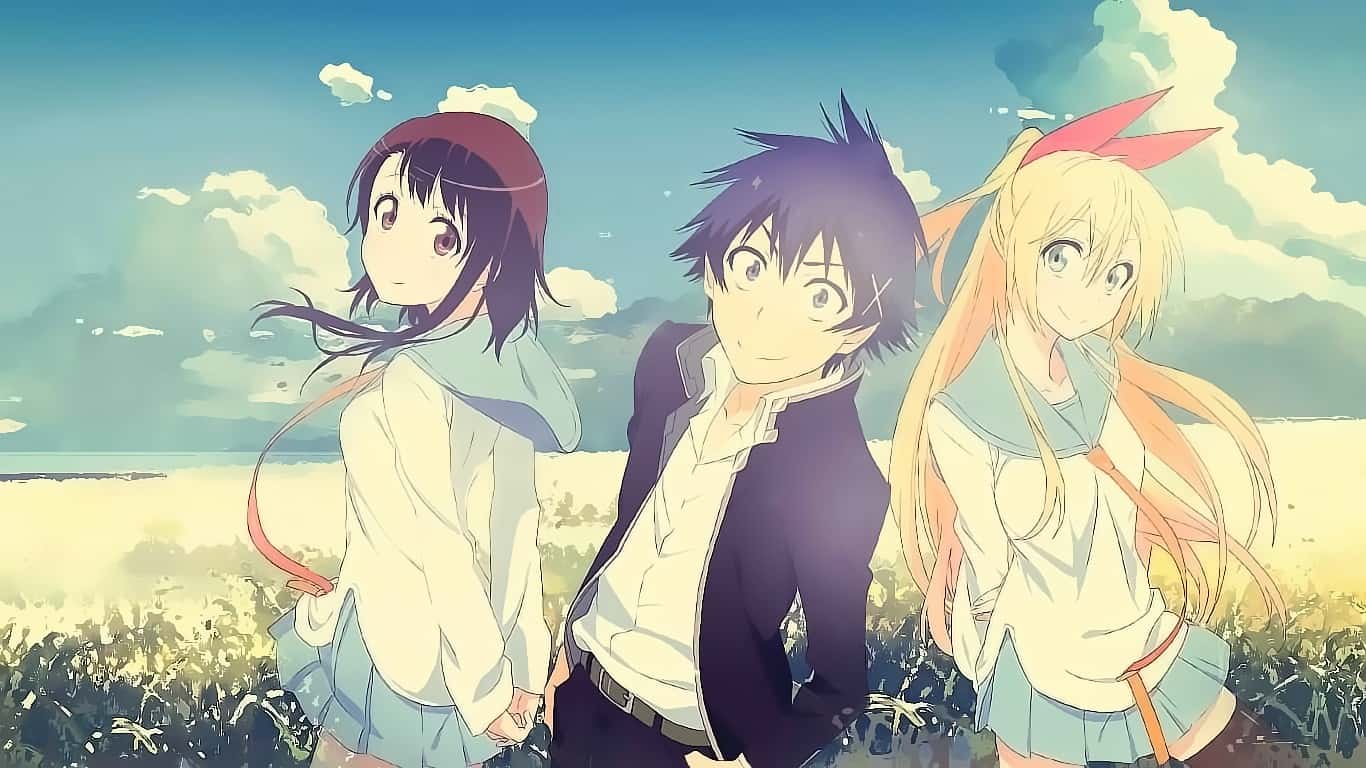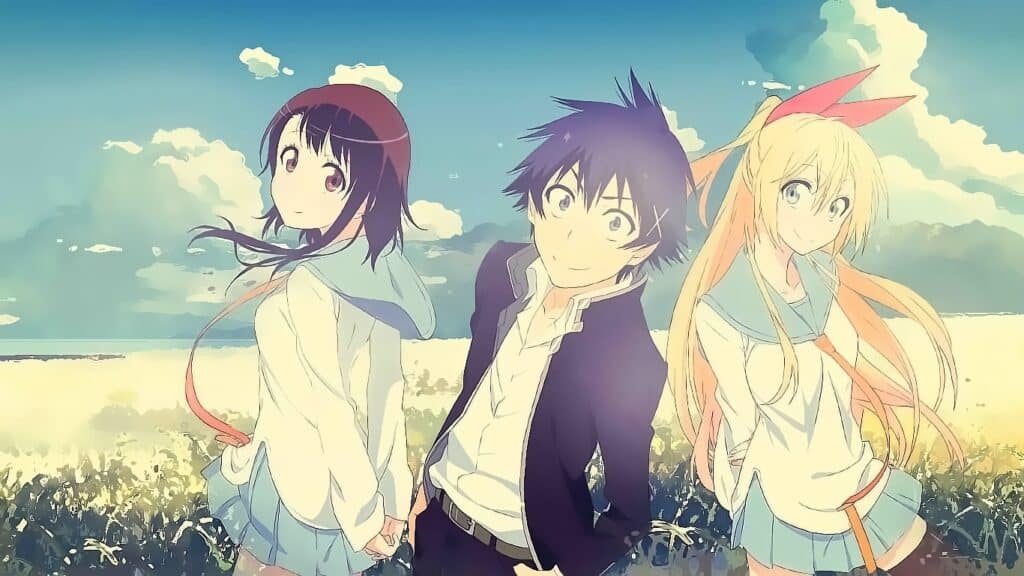 Despite numerous rumors, there has been no official news on the subject of Season 3 of Nisekoi. If you want to be sure of this, we suggest you check both the US and Japan versions of the official website of the series. None of them contains any information concerning renewal. So, is there going to be Nisekoi Season 3 or not? Let's try to figure it out.
Nisekoi debuted on January 11, 2014, on Tokyo MX. Later, MBS, BS11, TVQ, and other Japanese stations began to broadcast the anime. Season 1 of the series has received praise from the target audience. It holds a score of 7.62/10 ~ 500,000+ votes, on MyAnimeList. We consider this indicator pretty high. The first season concluded in May 2014. But already in April 2015, another season titled Nisekoi: appeared on the small screens. The second season has been praised by the viewers as well. However, the season managed to get 7.37/10 ~ 300,000+ votes. Since June 26, 2015, Nisekoi is on hiatus. Unfortunately, it's a widespread practice to keep silence for years for any Japanese studio Shaft Inc. is no exception.
The original manga contains twenty-five volumes and 229 chapters. There is enough source material to produce Nisekoi Season 3. However, the bad news is that it is not updating as well as the series of light novels. Shueisha stopped issuing the manga in August 2016. Nisekoi: Urabana concluded on December 28, 2013. It seems that the entire franchise has come to an end. The last tweet published on the official Twitter page of the series was dated December 1, 2016. However, it's worth noting that the Japanese Twitter page is still updating. Does it mean that this is the end of the Nisekoi franchise? Of course, it is not. We still must keep hope.
Nonetheless, this is an unfavorable signal that we don't have any official news from the creators of the anime. Another sad thing is that Season 2 of the series consisted of just twelve episodes, which is less than its predecessor. Season 1 of Nisekoi contained 20 episodes. Apparently, the studio Shaft (March Comes in Like a Lion) felt the lack of the source material while creating the second season of the series. In any case, we will have to wait for the official announcement. The only question is how long?
Nisekoi Season 3 Release Date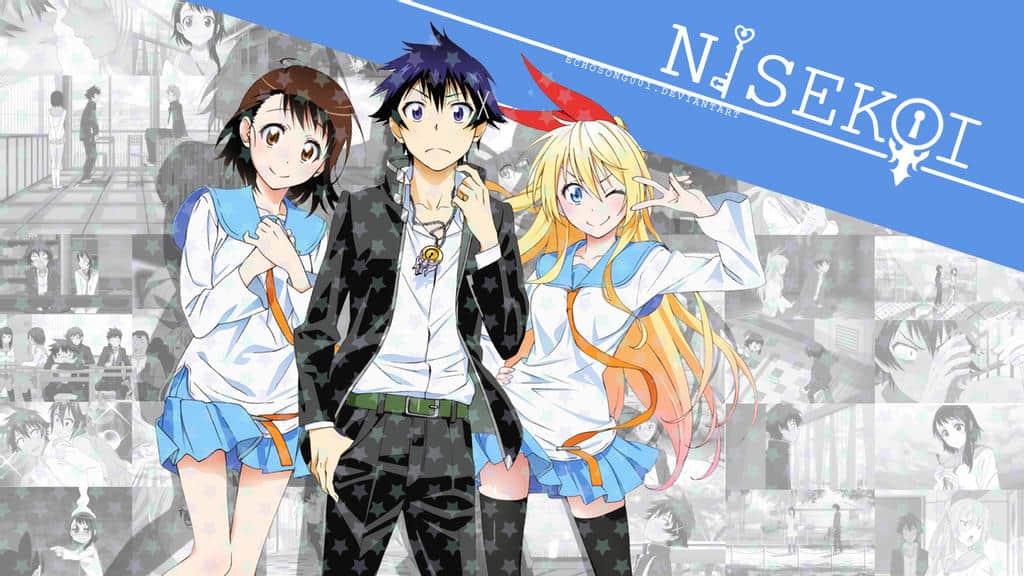 Honestly, this is a complicated question, given the data presented above. Of course, we must keep hoping. In the world of anime, we rarely receive good news. Some studios go on hiatus for a long time. However, there are good examples, nonetheless. Code Geass is just one of them. Though renewal is unlikely, we're tracking down the official sources hoping to inform you about the exciting news.
Other popular works by studio Shaft, Pretty Boy Detective Club, Monogatari Series, March Comes in Like a Lion.
Even though there hasn't been any official announcement from the officials about the Nisekoi Season 3, we can guess and hope for the third season to come out sometime in 2022 or 2023.
Nisekoi Novel Series
Novel series of three-volume entitled Nisekoi: Urbana was circulated by Shueisha. The first volume has stories about the main characters Kosaki and Marika. It was released on June 4, 2013. The second volume included stories with regard to the play and side stories such as gang been employed at a maid cafe. It was published on December 28, 2013. The third volume was published on April 3, 2015.
Characters, Cast & Staff of Nisekoi Season 3
I. Characters and Cast
| Character | Cast |
| --- | --- |
| Chitoge Kirisaki | Nao Touyama |
| Kosaki Onodera | Kana Hanazawa |
| Raku Ichijou | Kouki Uchiyama |
| Seishirou Tsugumi | Mikako Komatsu |
| Marika Tachibana | Kana Asumi |
Chitoge Kirisaki: is the main female protagonist of the Nisekoi series. She is the daughter of Adelt Wogner Kirisaki and Hana Kirisaki who served as the fake girlfriend of Raku Ichijō for the next three years of her school life to prevent a war from starting between their families.
Raku Ichijo: is the main male protagonist of the Nisekoi series that is written and illustrated by Naoshi Komi. He serves as the fake boyfriend of Chitoge Kirisaki for the next three years of his life to prevent a war between the Bee Hive Gang and the Shūei Clan.
Kosaki Onodera: is one of the main characters of the Nisekoi series. She is the daughter of Nanako Onodera, the older sister of Haru Onodera and one of the love interests of Raku Ichijo.
Marika Tachibana: is one of the main characters of the Nisekoi series. She is the daughter of Gen Tachibana and Chika Tachibana who is introduced as the fiance of Raku Ichijo.
Seishiro Tsugumi: is a hitman who was raised and trained by Claude Ringheart of the Bee Hive Gang. Tsugumi is originally introduced as a male student who transfers to Chitoge Kirisaki's class and has orders to protect her from Raku Ichijo, whom he thinks forced Chitoge into having a relationship with him.
II. Production Team
| | |
| --- | --- |
| Chief Director | Akiyuki Simbo |
| Original Creator | Naoshi Komi |
| Character Design | Nobuhiro Sugiyama |
| Music | Tomoki Kikuya |
| Studio | Shaft (Luminous Witches) |
Spoilers of Nisekoi Season 3
If you can't wait for Nisekoi season 3 anymore you can read the ending of Nisekoi here.
Nisekoi Manga Ending
Ichijou actually realized he developed feelings for Chitoge and near the end of the manga at chapter 227. So he tells Chitoge he loves her. Chitoge responds by telling Raku she loves him while she cries tears of joy and hugs him.
After that confession. Raku returned to Bonyari to finish high school while Chitoge left to work with her mom knows. After some time Raku eventually graduated from high school and after a few years.
Ended up following in his father's footsteps and taking over the Yakuza as well as becoming a civil servant in a department at the city hall related to maintenance of public safety.
Chitoge dropped out of high school with Tsugumi after she decided to pursue a career in fashion.
She returned to Japan to marry Raku and kissed him at the end. Apparently, she's quite successful at being a fashion designer since she tours the world and all.
It is revealed in chapter 229.5 omake that Chitoge had a child with Raku whose name is Ichijou Haku.
Where To Watch Nisekoi
Watch Nisekoi anime on:
Plot of Nisekoi: Action
Raku Ichijou, a first-year student at Bonyari High School, is the sole heir to an intimidating yakuza family. Ten years ago, Raku made a promise to his childhood friend. Now, all he has to go on is a pendant with a lock, which can only be unlocked with the key which the girl took with her when they parted.
Now, years later, Raku has grown into a typical teenager, and all he wants is to remain as uninvolved in his yakuza background as possible while spending his school days alongside his middle school crush Kosaki Onodera. However, when the American Bee Hive Gang invades his family's turf, Raku's idyllic romantic dreams are sent for a toss as he is dragged into a frustrating conflict: Raku is to pretend that he is in a romantic relationship with Chitoge Kirisaki, the beautiful daughter of the Bee Hive's chief, so as to reduce the friction between the two groups.
Unfortunately, the reality could not be farther from this whopping lie. Raku and Chitoge fall in hate at first sight, as the girl is convinced he is a pathetic pushover, and in Raku's eyes, Chitoge is about as attractive as a savage gorilla.
Nisekoi follows the daily antics of this mismatched couple who have been forced to get along for the sake of maintaining the city's peace. With many more girls popping up in his life, all involved with Raku's past somehow, his search for the girl who holds his heart and his promise leads him in more unexpected directions than he expects.
Do you think Nisekoi Season 3 still could happen? Do you have some confident source confirming this fact? Be free to leave your comment on the subject. Maybe you'll be able to assist the entire fan community with your information.