On the official Twitter account of the anime adaptation of the mystery manga Shadows House it was announced that the series will continue with a second season.
Shadows House Season 2: Release Date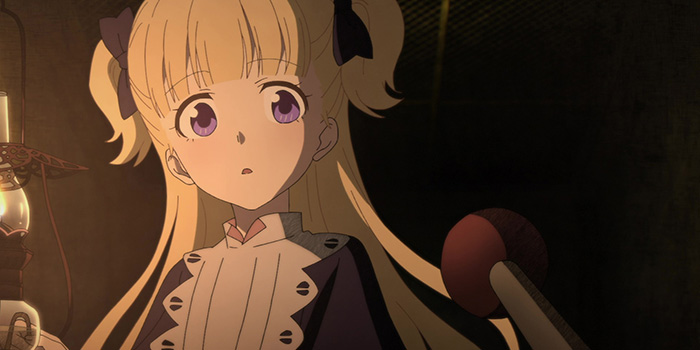 Update: Shadows House Season 2 Release Date in Jul 2022 according to myanimelist.com.
Concrete information about the sequel, such as the participants in the production team or a start date, is not yet known at this time. We will continue to keep you informed and will inform you as soon as further details are announced.
The 13-part first season, which aired on Japanese television in the spring 2021 season, was directed by Kazuki Ohashi (Unit Director of "Is the Order a Rabbit?? Dear My Sister") at Studio CloverWorks (Horimiya, Bunny Girl Senpai & Dakaichi). Toshiya Ono (The Perfect Insider) wrote the screenplay, while Chizuko Kusakabe acted as character designer.
The anime adaptation of the mystery manga by Somato was licensed by the streaming service Crunchyroll, which offers it in Japanese original sound with English subtitles on demand. A first teaser for the sequel can be seen below this line.
Teaser for the Shadows House Season 2 Announcement
Shadows House Action
Faceless shadow nobles live in a huge villa, accompanied by living dolls who spend much of their time cleaning the soot that is endlessly emitted by their mysterious masters. Follows the story of Emilyko, a young and cheerful doll, as she learns her duties as a companion of Kate Shadow-sama every day.