When are we going to see Isekai Quartet Season 3?
Isekai Quartet is an anime series that holds something unique that simply no other anime on the page possesses. The anime series Isekai Quartet falls under the comedy and fantasy genre and was made intentionally for parody purposes.
The anime series Isekai Quartet is a chibi-style crossover between popular isekai anime such as Overlord, Konosuba, Re: ZERO Starting Life in Another World, and Saga of Tanya The Evil. Not only that, but the anime also features the characters from The Rising of the Shield Hero and Cautious Hero: The Hero Is Overpowered but Overly Cautious in the second season.
Isekai Quartet is an original anime series produced by Kadokawa with animations by Studio PuYUKAI. Directed by Minoru Ashina, the anime series is available to watch worldwide as it has been simulcasted by Crunchyroll with subtitles, and Funimation has also streamed an English dub.
When will we get to see Isekai Quartet Season 3?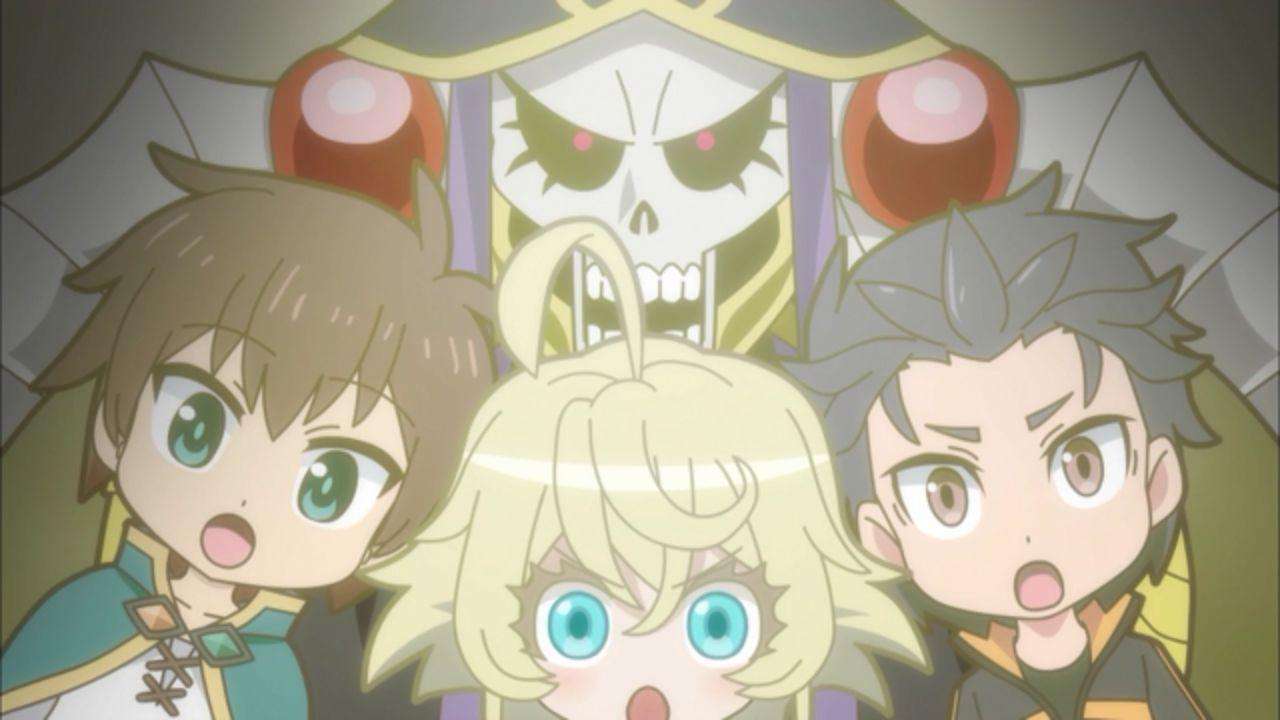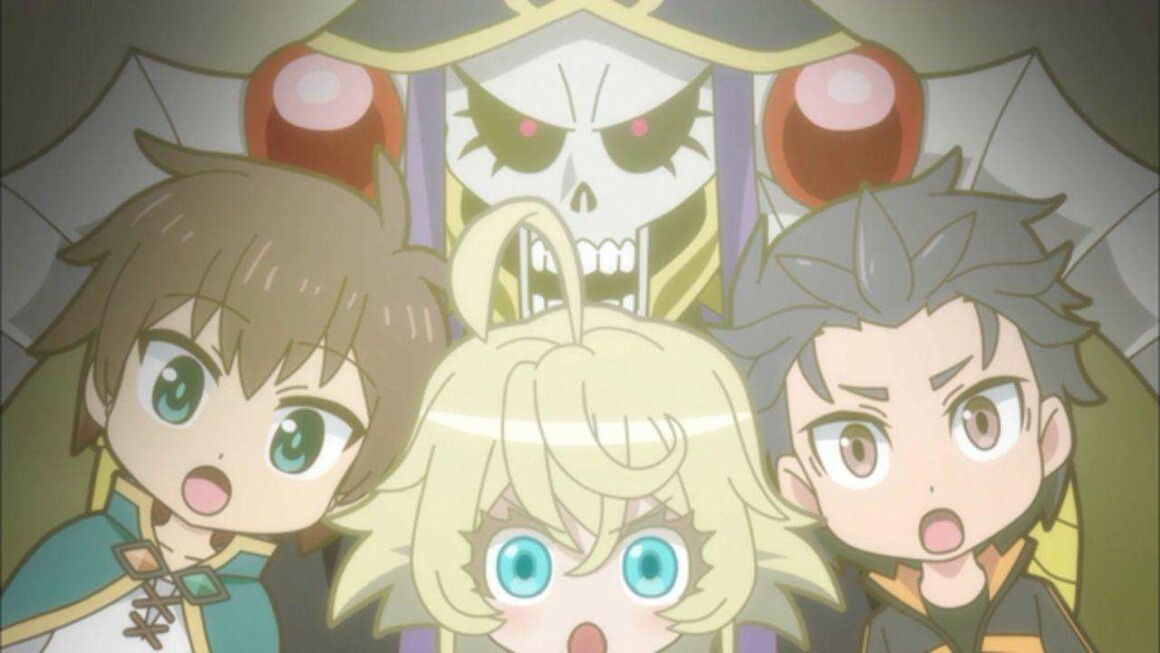 The first season of the anime series Isekai Quartet had begun to air on April 10, 2019, and ran for twelve 12-minute episodes before concluding on June 26 of the same year. It was followed by a sequel in the form of a second season that was aired on January 15, 2020, and ended on April 1 of the same year. After the second season has finished to air, many of the fans are craving a sequel. So, when will we get to see Isekai Quartet Season 3?
By the end of the last episode of the second season, there was an announcement that a sequel for the anime series Isekai Quartet is in production. At first. many of the fans thought that it will be in the form of Isekai Quartet Season 3, but months later after the announcement, it was stated that the sequel will come out as a movie and not a season. As for the release date of the movie, it was planned to be released sometime around 2022, but the exact date was yet to be stated. However, we can expect to see the movie in Winter 2022 at the earliest.
As for a third season, there might be a possibility that it will get announced after the movie has ended. However, as nothing has been confirmed yet, we don't know whether there will be Isekai Quartet Season 3 or not.
Isekai Quartet Movie Visual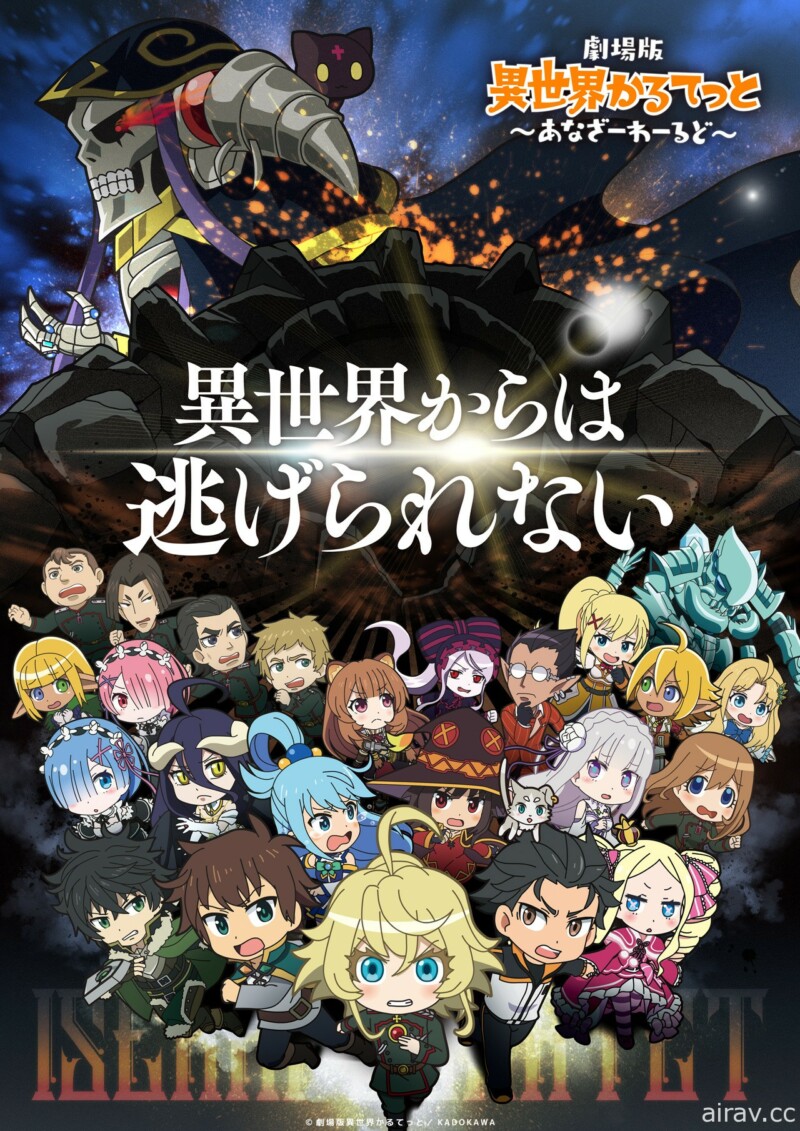 Isekai Quartet Action
It is a normal day; everyone from deranged military girl Tanya Degurechaff and 16-year-old isekai protagonist Satou Kazuma to expansionist overlord Ainz Ooal Gown and demon sisters Rem and Ram go on with their daily lives. Suddenly, a conspicuous red button begging to be pressed appears before them. Overcome by curiosity, the otherworldly characters push the button, sending them to an unfamiliar world.
With no way of escaping, the characters must lead a normal school life and make acquaintances with others. One thing is certain: the classroom full of fan-favorite eccentric personalities never gets boring!
Despite completing all the tasks given to them, Ainz Ooal Gown, Tanya Degurechaff, Kazuma Satou, Subaru Natsuki, and the other members of Class 2 are surprised to find out that their role as students is far from over. With no means of returning home, the class of eccentric personalities is still mysteriously stuck in the unfamiliar world. Although, as they are becoming quite fond of each other, spending more time together does not sound that bad.
With the unexpected arrival of new transfer students, the comedic antics of our beloved characters continue to grow. Thus, their bizarre yet nonchalant school life continues.
(Source: MyAnimeList)