As the new year approaches, we're starting to get more information about the long-awaited release date for the TV show we've been dying to see on our screens. We're happy to report today that Shining Vale, which markets itself as part-horror mixed with part-comedy, will be released soon.
We all have our inner demons, but some people are more open about it than others. That's the premise of "Shining Vale," the new Starz horror comedy series starring Courteney Cox, Greg Kinnear, and Mira Sorvino. The series will mark Cox's return to the world of horror. the "Friends" actress is one of the stars of another horror franchise called "Scream". The Starz show will follow Cox as Patricia "Pat" Phelps, a writer who can't understand her past or the past of her new suburban home.
What is Shining Vale About?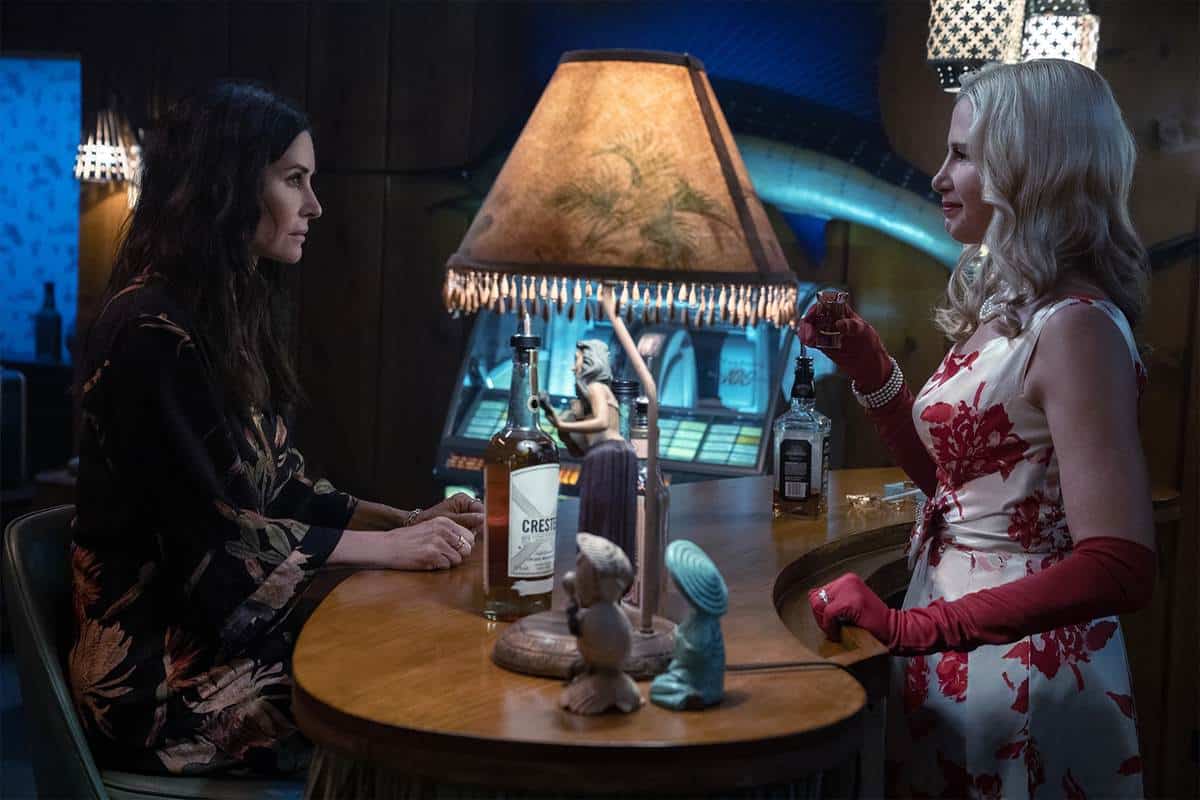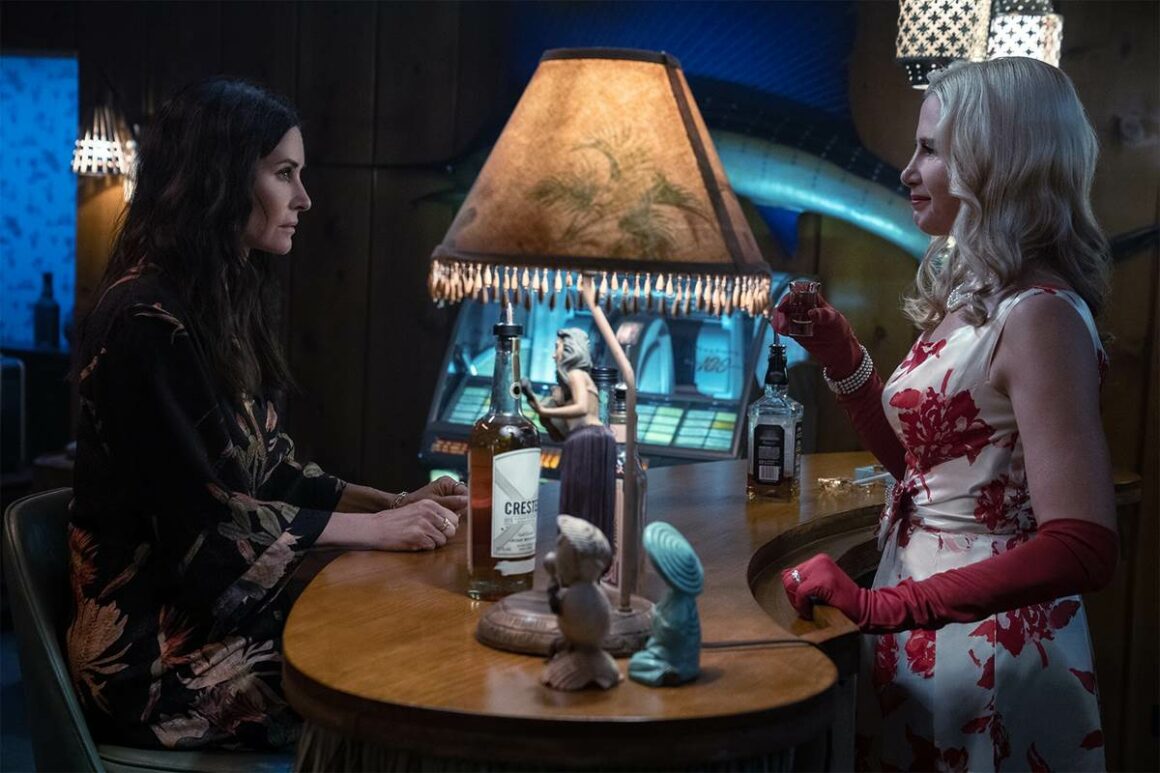 The story centers around Patricia "Pat" Phelps (Cox) as she moves her husband Terry (Kinnear) and their two children Gaynor (Birney) and Jake (Gage) from their busy city life to the sleepy Connecticut town of Shining Vale. The mother-of-two recently had an affair with a much younger handyman and hoped that by uprooting her family, she and her husband would be able to reconnect. They get a once-in-a-lifetime deal for a house, but quickly learn that the reason is because the house hosted three murders-suicides, among other mysterious events. When Pat begins to see ghosts, including Rosemary (Sorvino), the original killer from the 1950s, she begins to question her reality and her sanity.
Shining Vale has Astrof, Horgan, Clelia Mountford, Aaron Kaplan, and Dana Honor serving as execuitive producers. Cox is serving as the producer of the show. Astrof wrote the pilot teleplay from a story by Horgan & Astrof. The series is produced by Warner Bros. Television and Lionsgate Television in collaboration with Other Shoe Productions, Merman, and Kapital Entertainment.
Shining Vale will premiere on Sunday, March 6, 2022 at 22:00 ET/PT on all STARZ platforms in the US and Canada, and will air daily and internationally on the STARZPLAY streaming app.
Shining Vale Release Date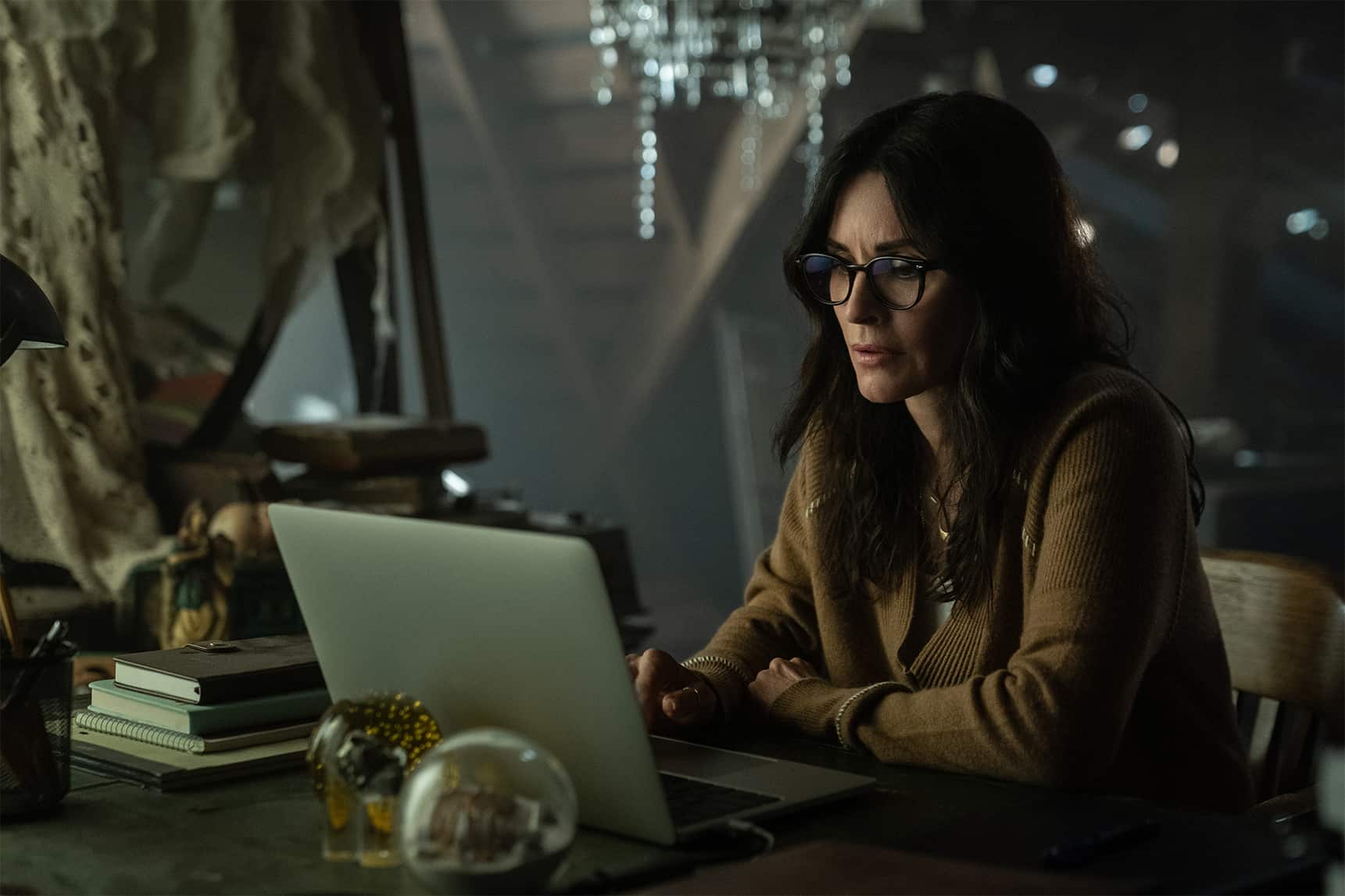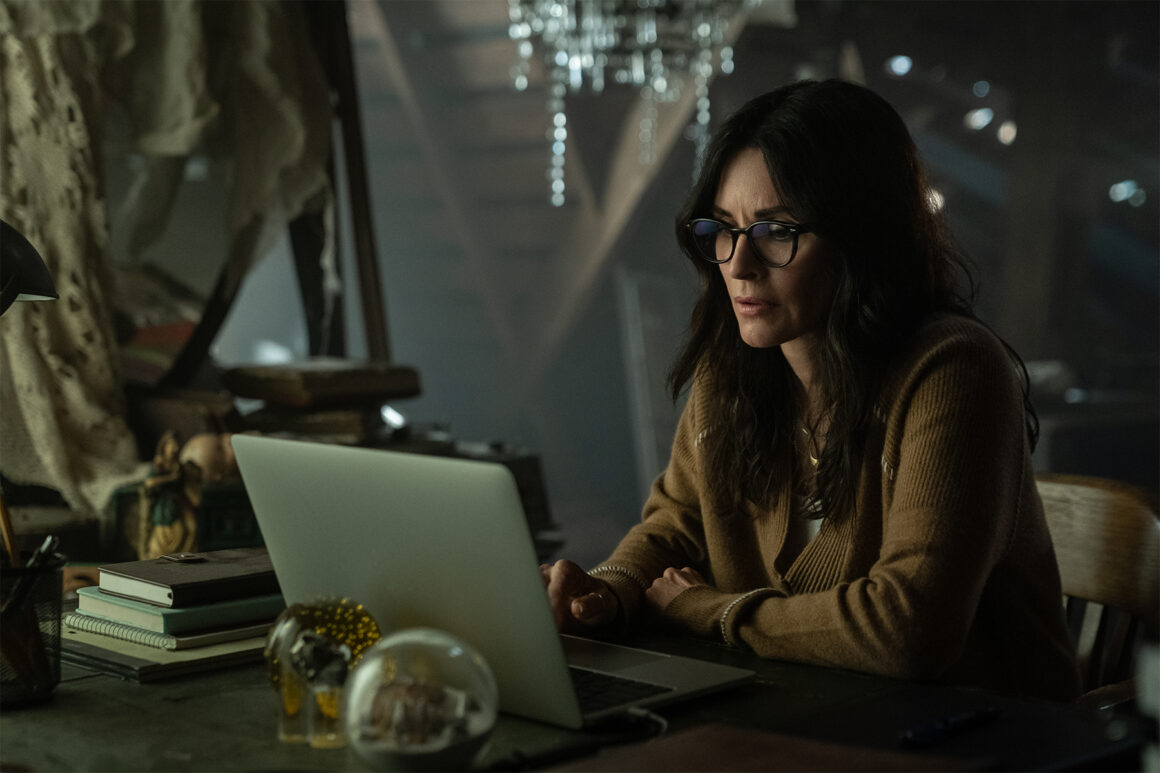 "Shining Vale" will debut exclusively on Starz on March 6, 2022. The first season will have eight episodes, likely to be released one per week after its premiere.
Shining Vale Official Synopsis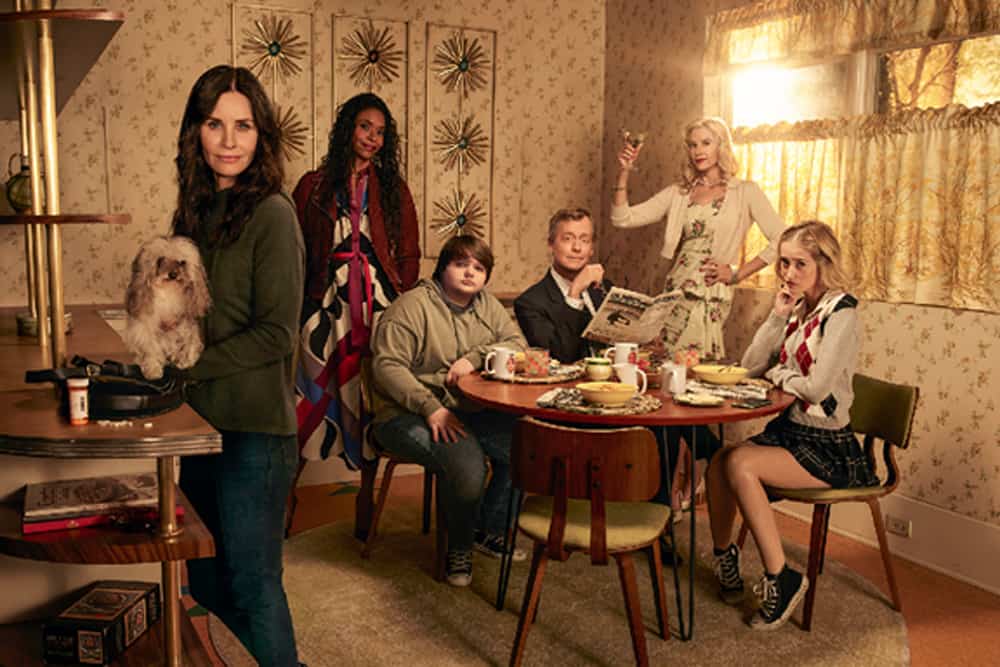 "Shining Vale" is a horror comedy about a dysfunctional family that moves from the city to a small town into a house in which terrible atrocities have taken place. But no one seems to notice except for Pat, who's convinced she's either depressed or possessed – turns out, the symptoms are exactly the same. Patricia "Pat" Phelps (Courteney Cox) is a former "wild child" who rose to fame by writing a raunchy, drug-and-alcohol-soaked women's empowerment novel (a.k.a. lady porn).
Fast forward 17 years later, Pat is clean and sober but totally unfulfilled. She still hasn't written her second novel, she can't remember the last time she had sex with her husband (Greg Kinnear), and her teenage kids are at that stage where they want you dead. She was a faithful wife until her one slip-up: she had a torrid affair with the hot, young handyman who came over to fix the sink while Terry was at work. In a last-ditch effort to save their marriage, she and Terry cash in all their savings and move the family move from the "crazy" of the city to a large, old house in the suburbs that has a storied past of its own. Everyone has their demons, but for Pat Phelps, they may be real.
Shining Vale Cast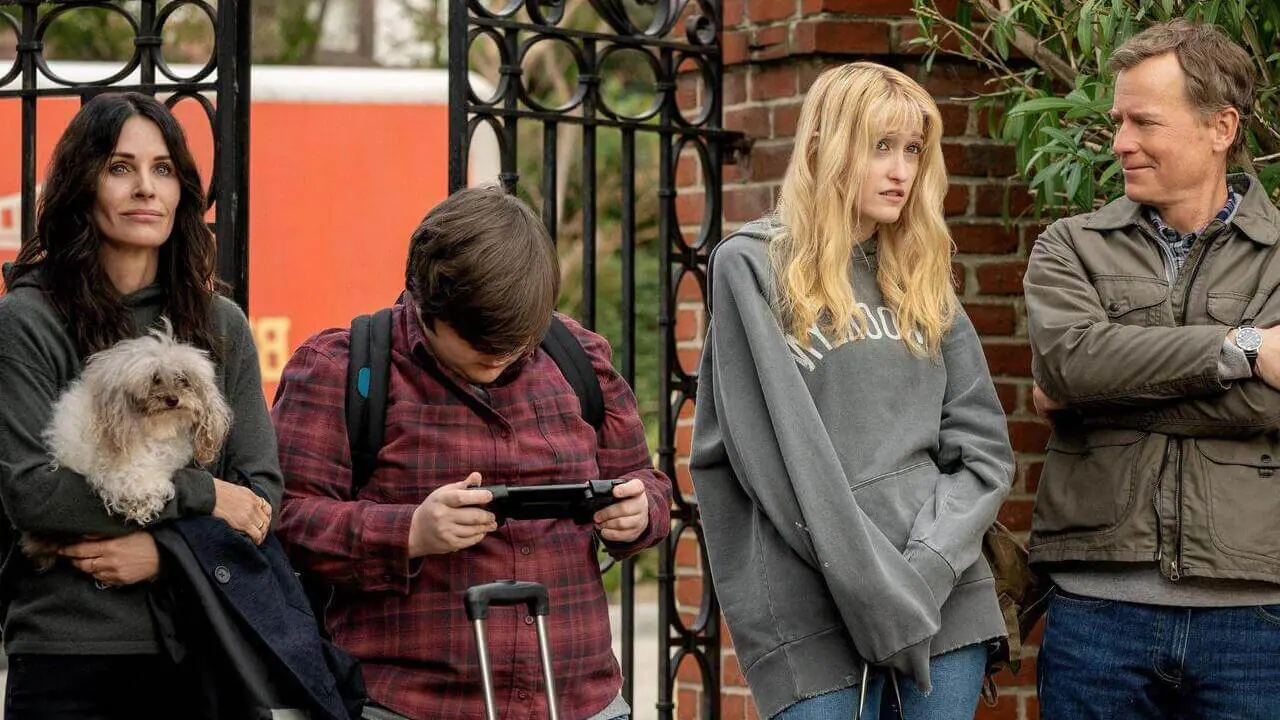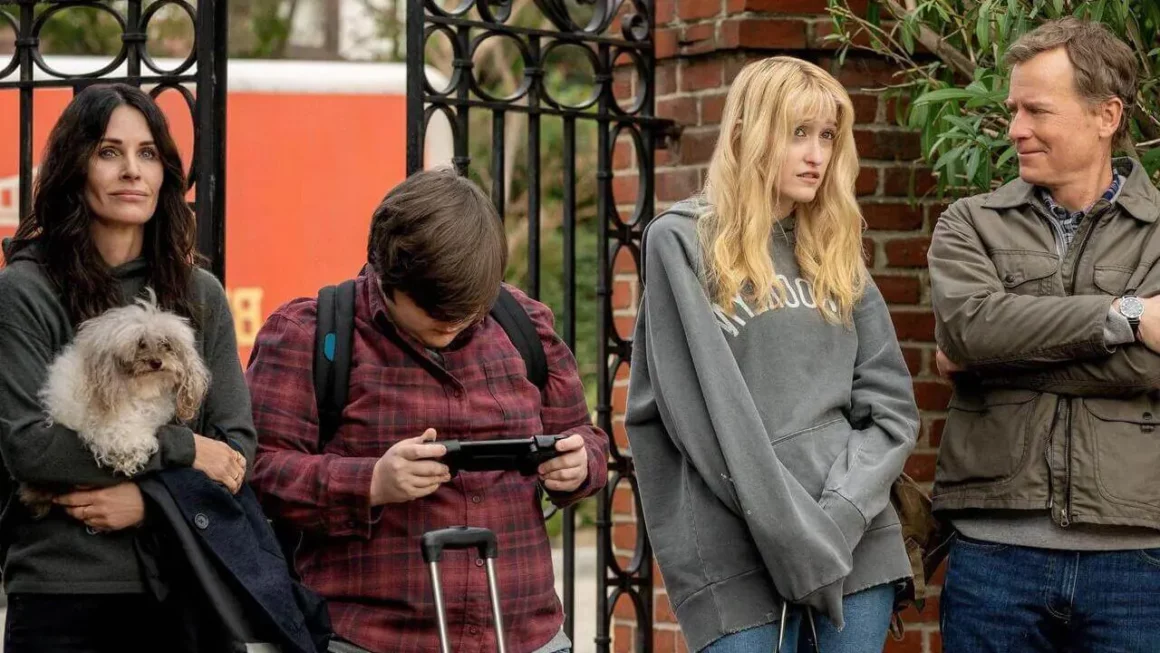 In addition to Kinnear and Cox, veteran actress Mira Sorvino stars in "Shining Valley" as a character named Rosemary, whom only Pat gets to see. Pat isn't sure if Rosemary is her alter ego, her identity, or the devil trying to possess her. Merrin Dungey stars as Kam, Pat's oldest friend and book editor. Pat and Terry's teenage daughter Gaynor will be played by "The Mist" star Gus Birney, while their teenage son Jake will be played by "Fear Street Part II: 1978" star Dylan Gage.