Marvel Comics have influenced decades of comic readers and have changed entertainment in a major way. Along with its primary rival DC Comics, Marvel has introduced multiple superhero characters who have developed into pop culture icons. Many of the heroes and their premises have been a base for the creation of huge media and film franchises that fans of all ages enjoy.
We are going to focus on 20 characters from the lot and list them among the best Marvel characters of all time. What we would focus on is not just their powers or how strong they are, but on the impact they have and the interest, they evoke among the millions of comic book fans. These characters have been consistent in their appearances and have played a central part of Marvel's amazing plotlines 
Best Marvel Characters Of All Time
20. Falcon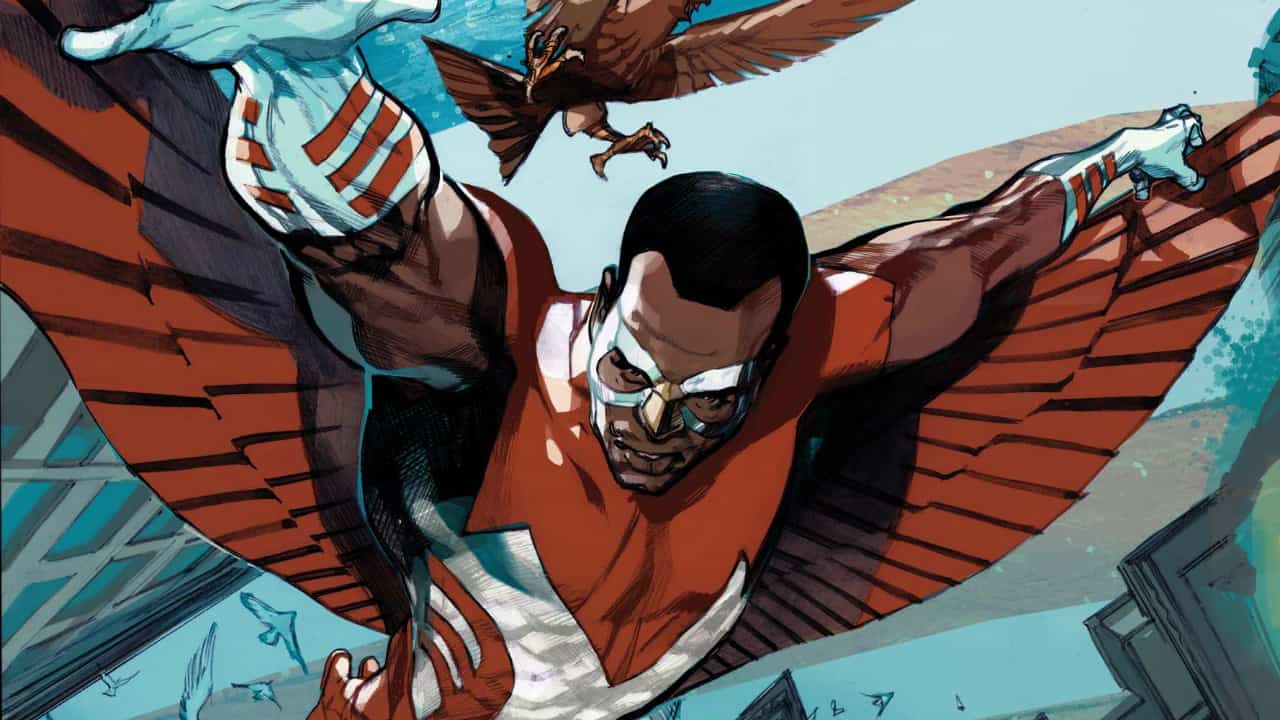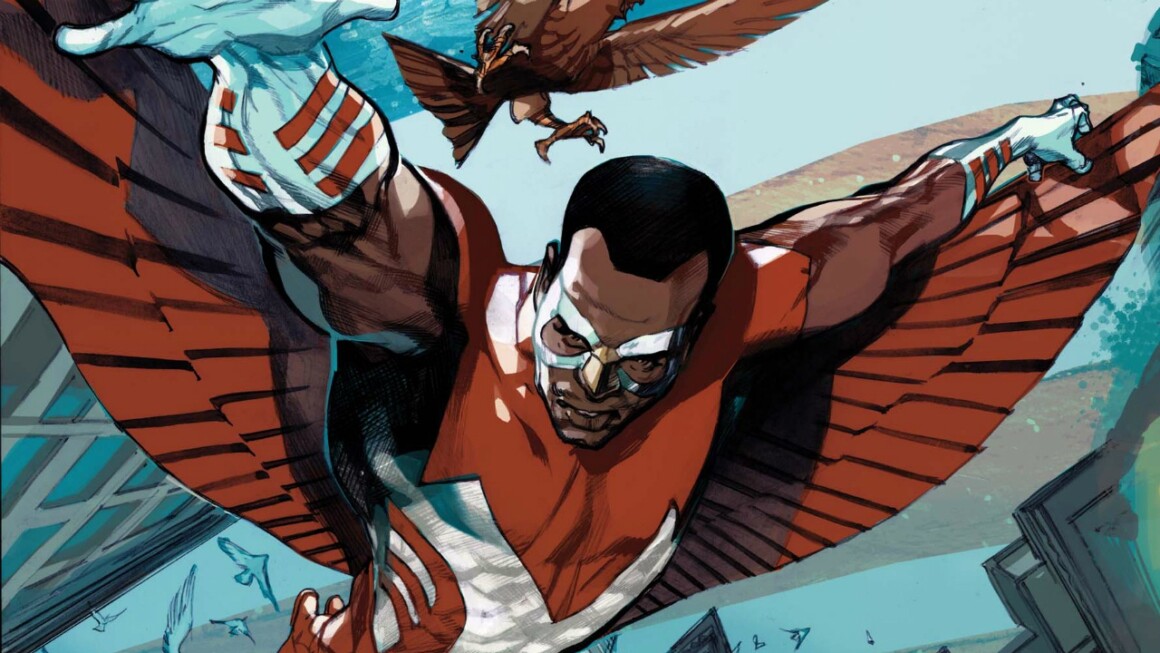 Samuel Thomas "Sam" Wilson/Falcon is a character who is primarily portrayed as a sidekick and friend of Captain America. Created by Stan Lee and Gene Colan, the character debuted in Captain America #117 (1969). He is recognized as the first black superhero to appear in mainstream comics.
Falcon uses mechanical wings to fly, and is also shown to have limited telepathic control over birds. Sam and Cap are considered as equals, with Sam drawing the perspective that Cap fails to see. The biggest impact of Falcon came about when he became the new Captain America and leader of Avengers following the retirement of Steve Rogers. To donne the mantle of Captain and wield the shield was a huge moment in comic history. Falcon had a different style of leadership than Rogers, and effectively employed new tactics to battle new enemies
Wilson's nephew Jim Wilson, who has appeared as a sidekick of Hulk, was the first openly HIV-positive comic book character.
19. Nick Fury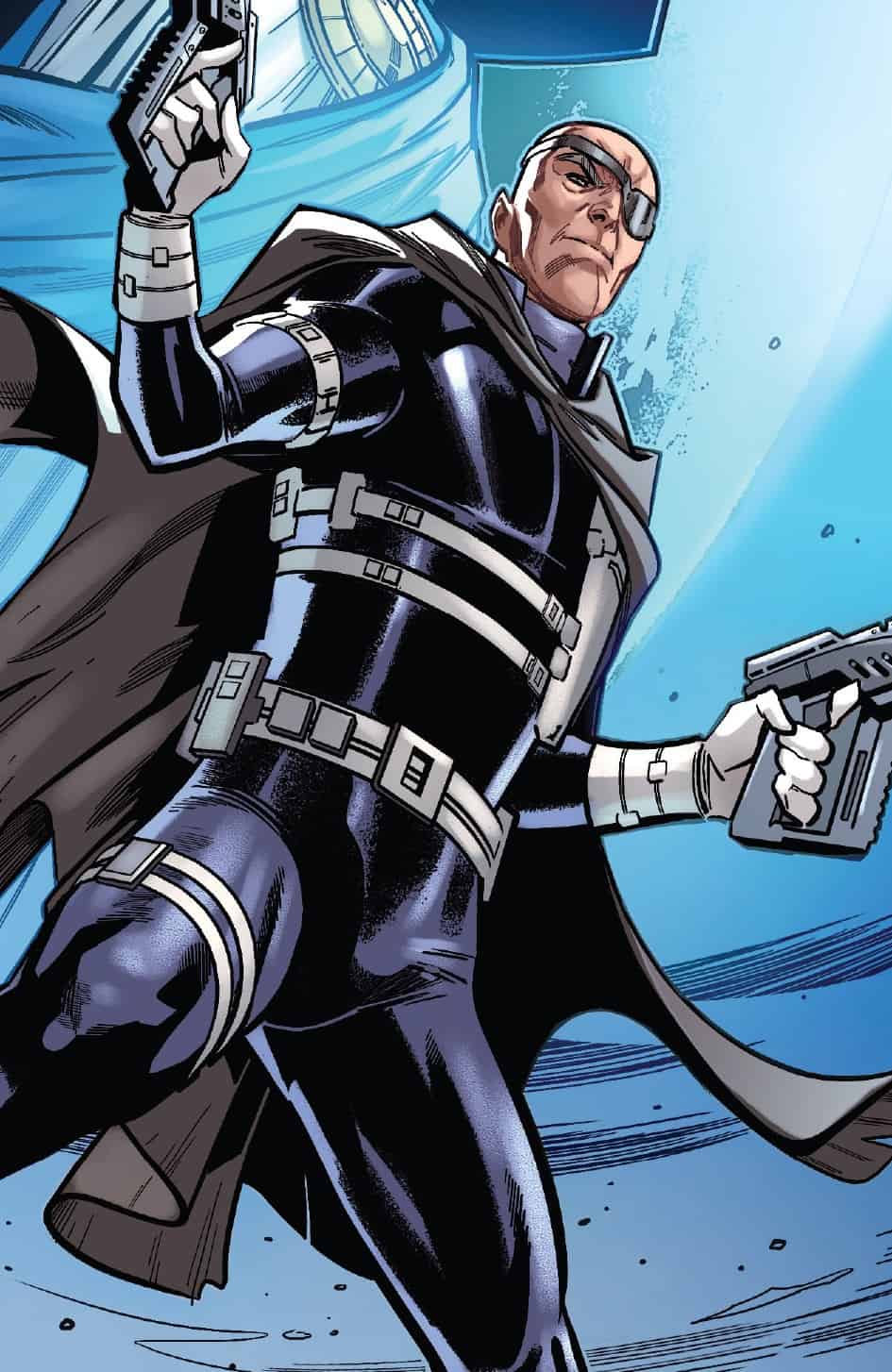 The character of Nick Fury has been popular for a long time now and is a very recognizable aspect of the Marvel Universe. Created by Jack Kirby and Stan Lee, the character first appeared in Sgt. Fury and his Howling Commandos #1 (1963).
Colonel Nicholas Joseph "Nick" Fury was initially portrayed as the leader of an elite US Army Ranger unit. In later tellings, he is shown as a former CIA agent and spy, who leads the espionage agency S.H.I.E.L.D and is a key intermediary between the United States and various superheroes. He has even been portrayed as an antihero.
Although he does not have any powers and relies on his commanding power and leadership, he has been revealed to have taken a special medication called the Infinity formula, that halts his ageing and allows him to be active even after being almost a century old. He further becomes the Unseen, herald of Uatu the Watcher.
18. Scarlet Witch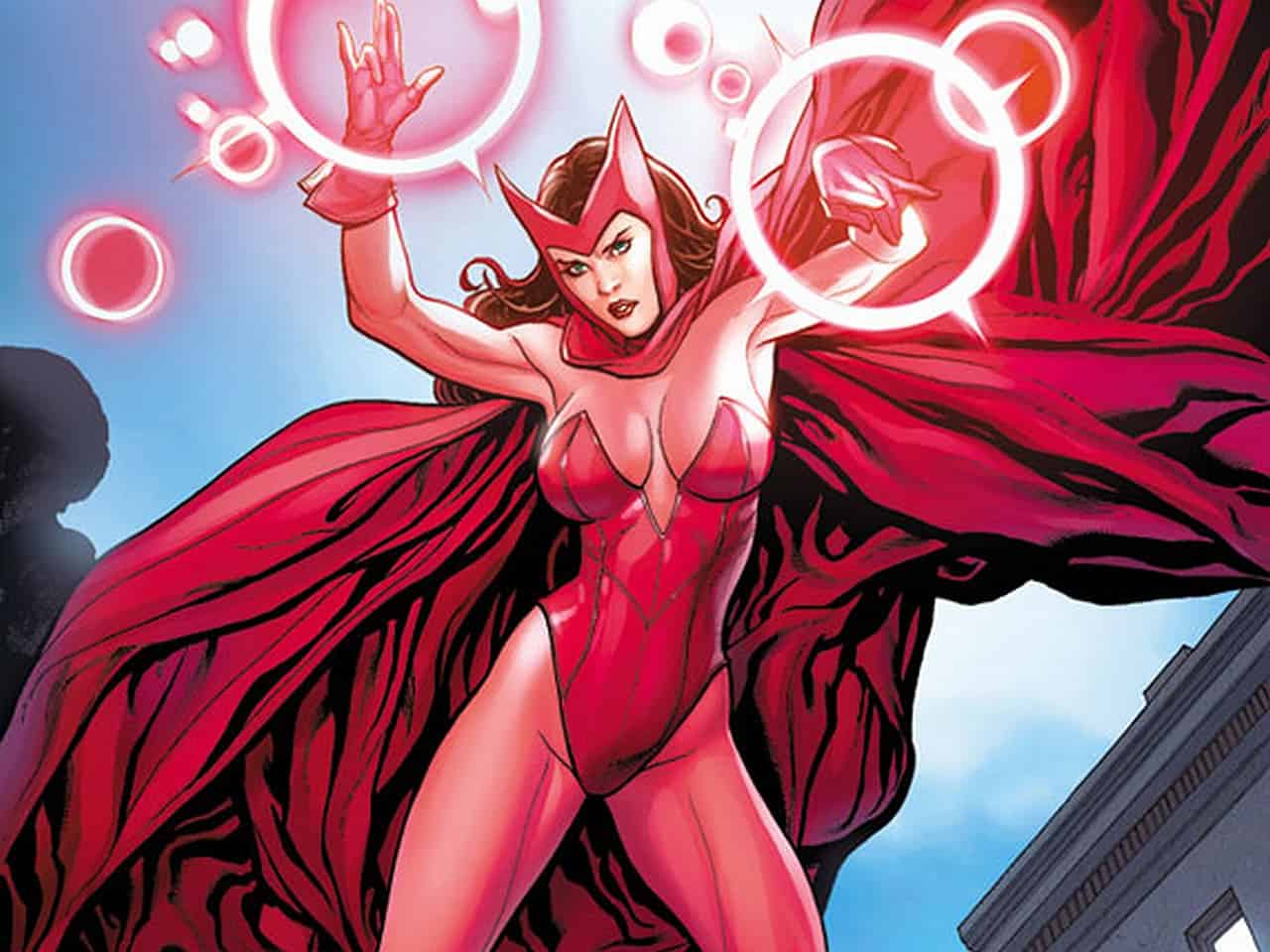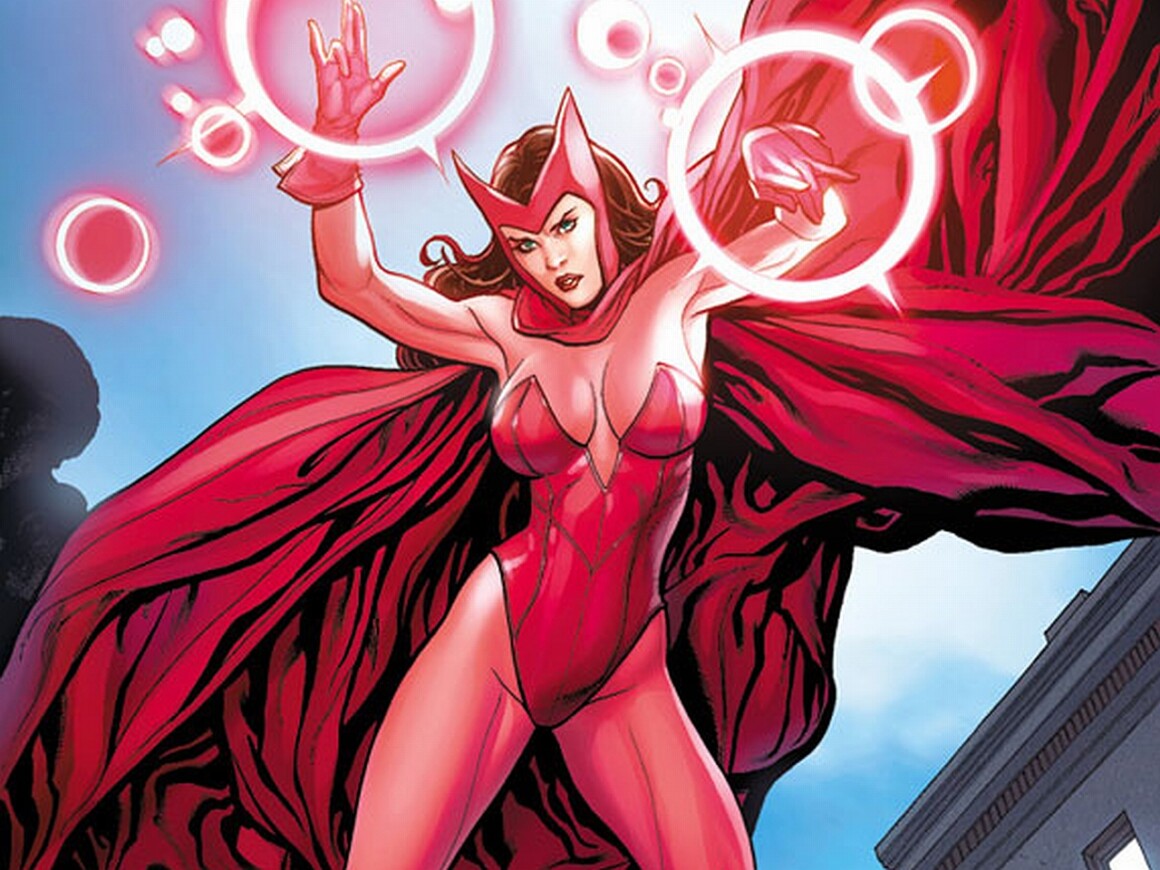 Scarlet Witch is a character who has had some excellent and intriguing storylines in the comics. She is depicted as a powerful sorceress with various awesome powers, including the powers to alter reality and probability. The character was created by Stan Lee and Jack Kirby, debuted in The X-Men #4 (1964).
Wanda Maximoff/Scarlet Witch is a character with diverse origin stories. In many of the early depictions, Scarlet Witch was portrayed as a mutant supervillain along with her twin brother Pietro Maximoff/Quicksilver. She is one of the founding members of Brotherhood of Mutants, and the twins were considered to be the children of Magneto. Smaller changes were continuously made to her portrayal and mutant heritage.
In 2010, her story was retconned, and it was revealed that Wanda and Pietro are not mutants but acquired their powers through genetic experimentation and that they were adopted by a Romani couple.
Although initial depictions portrayed her as a supervillain, she later joins the Avengers and has since been a regular member of the team. She goes on to marry her android teammate Vision, with whom she has twin sons William and Thomas.
Scarlet Witch not only has some of the most powerful abilities, but her backstories are intense and have such depth that has intrigued readers for a long time.
17. Magneto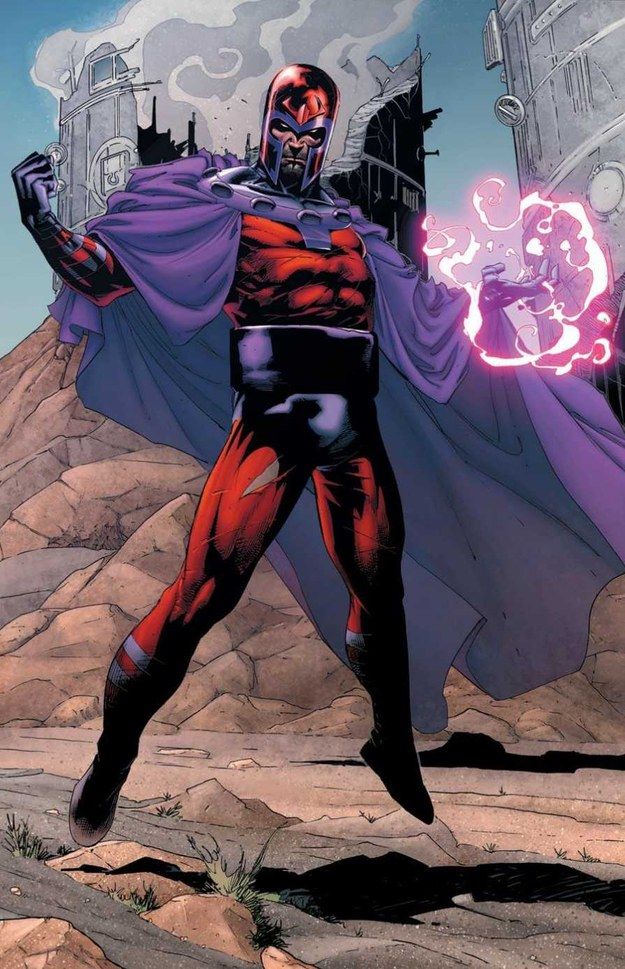 Magneto is one of the most powerful mutants in the X-Men storylines and in the Marvel Universe, and is portrayed as a supervillain in the majority of comics. Primarily appearing as an adversary of X-Men, Magneto is the founder of Brotherhood of Mutants, and employs a more militant attitude to the human-mutant conflict, as opposed to the peaceful strategies of Professor X. The character was created by Stan Lee and Jack Kirby, and first appeared in The X-Men #1 (1963).
Max Eisenhardt/Magneto is a Holocaust survivor and has a friend/foe relatioship with Professor X. Although a supervillain, Magneto's storylines are very complex such that he has been presented as a criminal, an anti-hero, and even as a hero.
Magneto has powers of manipulating magnetism and electromagnetic fields, and the maximum amount of matter that he can handle is unknown. He can manipulate a large number of individual objects at once, and has the powers of levitation due to controlling electromagnetic fields. He even has powers to project force fields that can block matter and energy, and uses it as a shield against a lot of damage causing firepower. Magneto is also known to produce wormholes, which he uses to teleport himself and others.
Even when Magneto is shown to be a supervillain who dangerously reasons with his motives, he has stepped up multiple times to help the heroes, which makes him a complex, intriguing and popular character.
16. Doctor Strange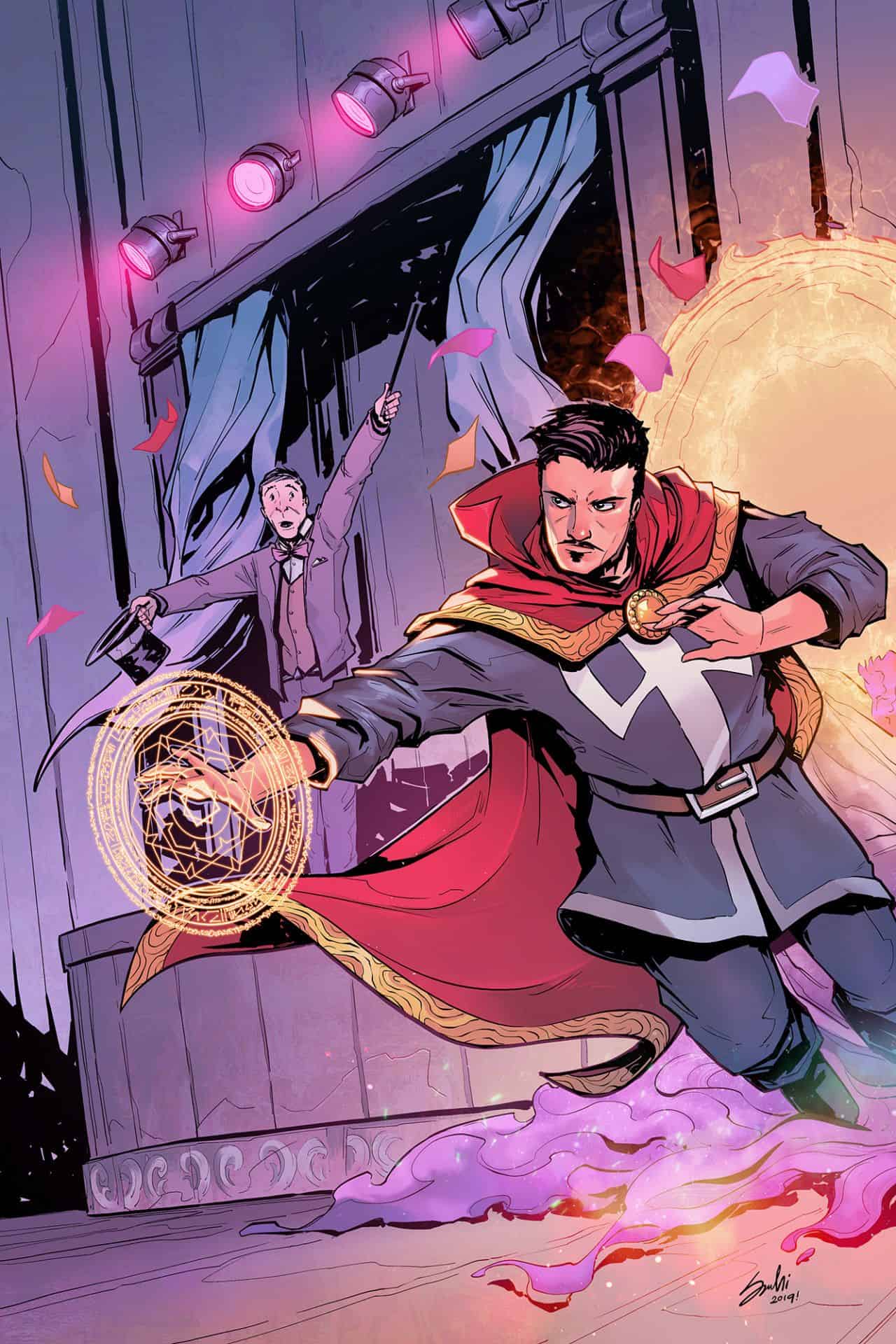 Doctor Strange belongs to the faction of superheroes who use powers of magic. Created by Stan Lee and Steve Ditko, the character debuted in Strange Tales #110 (1963). Doctor Strange serves as the Sorcerer Supreme, the primary protector of Earth against threats of magical and mystical powers.
Doctor Stephen Strange was a brilliant and successful surgeon but his ego used to get the better of him. He lost his ability to operate following a car crash, and he desperately wandered for a cure which ultimately brought him to the Ancient One, the Sorcerer Supreme. Strange becomes his student and becomes an expert in magical and martial arts.
He acquires few mystical objects, such as the Eye of Agamotto and the Cloak of Levitation. Strange further assumes the title of Sorcerer Supreme, and takes up residence in the Sanctum Sanctorum in New York city. Along with his friend Wong, he then defends the world from magical and mystical threats.
Doctor Strange was created during the Silver Age of Comics, so as to bring about a variation in character and themes associated with the comics. He has remained popular ever since and has effectively influenced storylines.
15. Jean Grey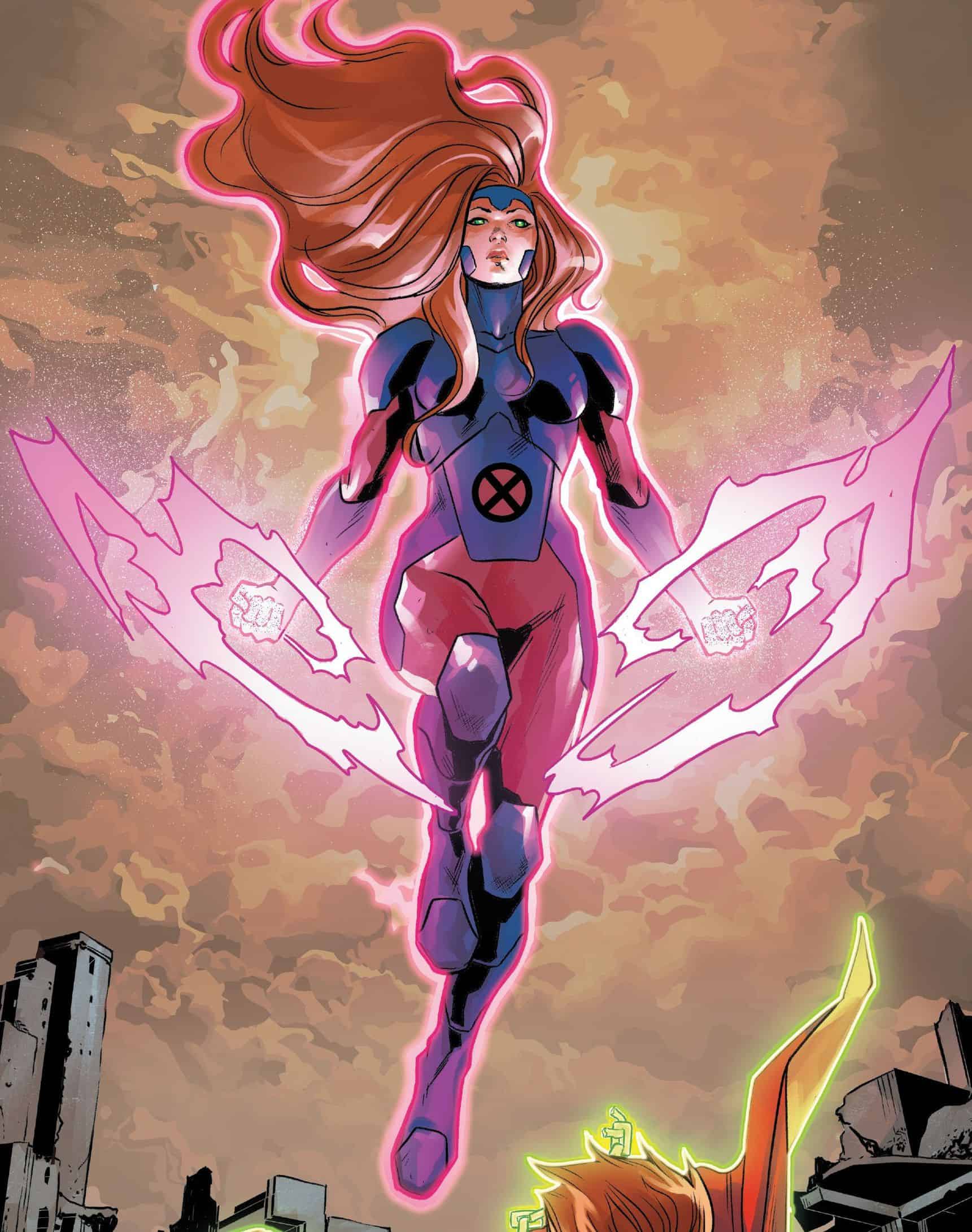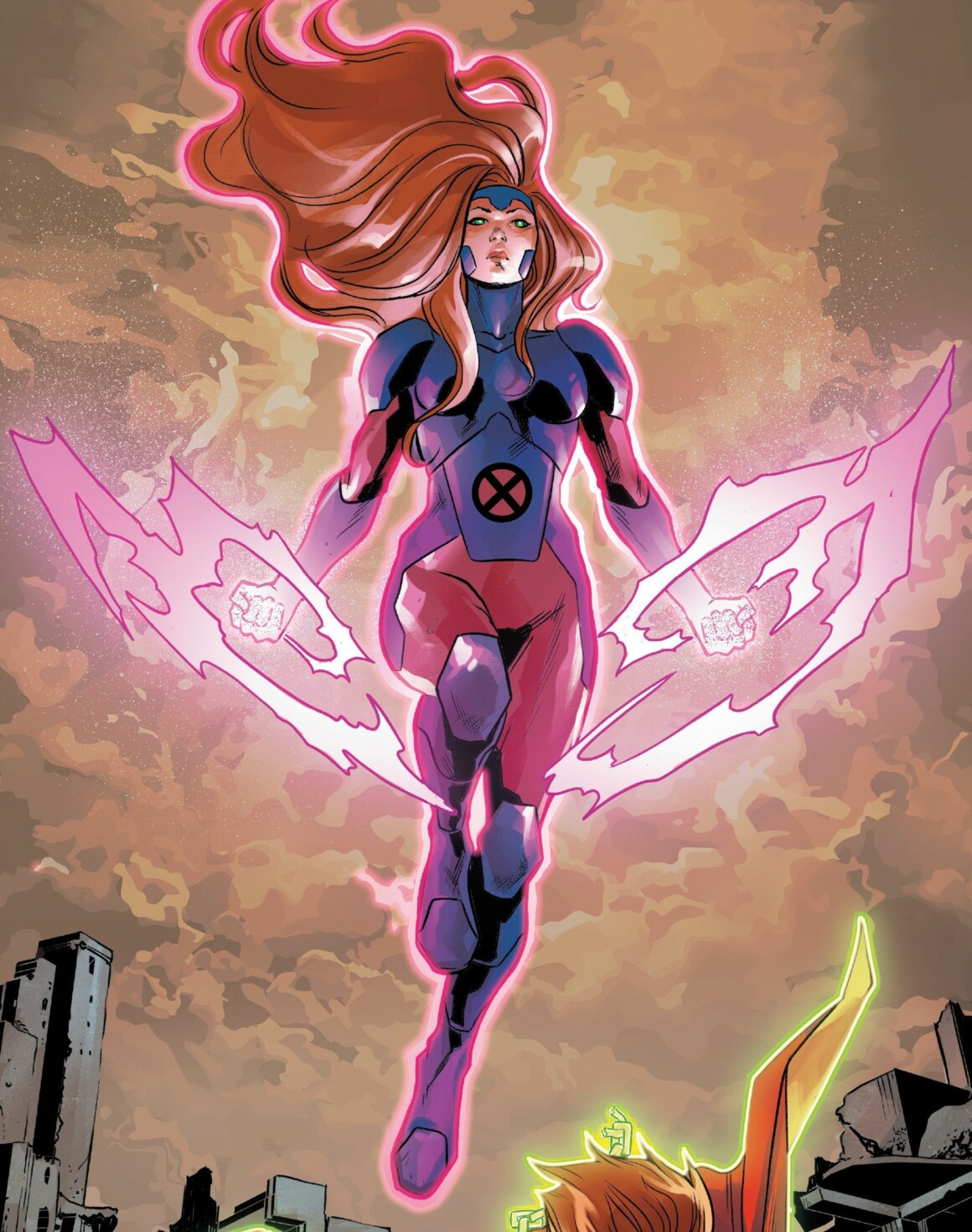 Jean Grey is one of the most diverse characters in the Marvel Universe, who has assumed both heroine and villain roles through various plotlines. She is a mutant with telepathic and telekinetic powers, and has been referred under multiple aliases, including Marvel Girl, Phoenix, and ultimately Dark Phoenix, after the cosmic entity of the same name took her identity and turned her evil. Created by Stan Lee and Jack Kirby, she first appeared in The X-Men #1 (1963). She is a founding member of X-Men, and later co-founded X-Factor.
Jean Grey was born in New York to John and Elaine Grey, and she recognized her mutant power as an adolescent, but in a rather explosive way. With her not being able to control her powers and due to the pain and trauma caused by her best friend's death, Jean was sent to Professor Xavier for treatment, who effectively realised the true extent of her abilities. Jean went on to have a strong grip over her telekinetic abilities and was sent to Xavier's Institute for Gifted Youngsters, after which she joined the X-Men lineup.
Jean has been established as a powerful female character who has had some of the best story arcs among the Marvel characters. She has ha the highest number of deaths and rebirths among all the X-Men characters, and is also recognized as having a strong emotional connection in different ways with various X-Men members.
14. Daredevil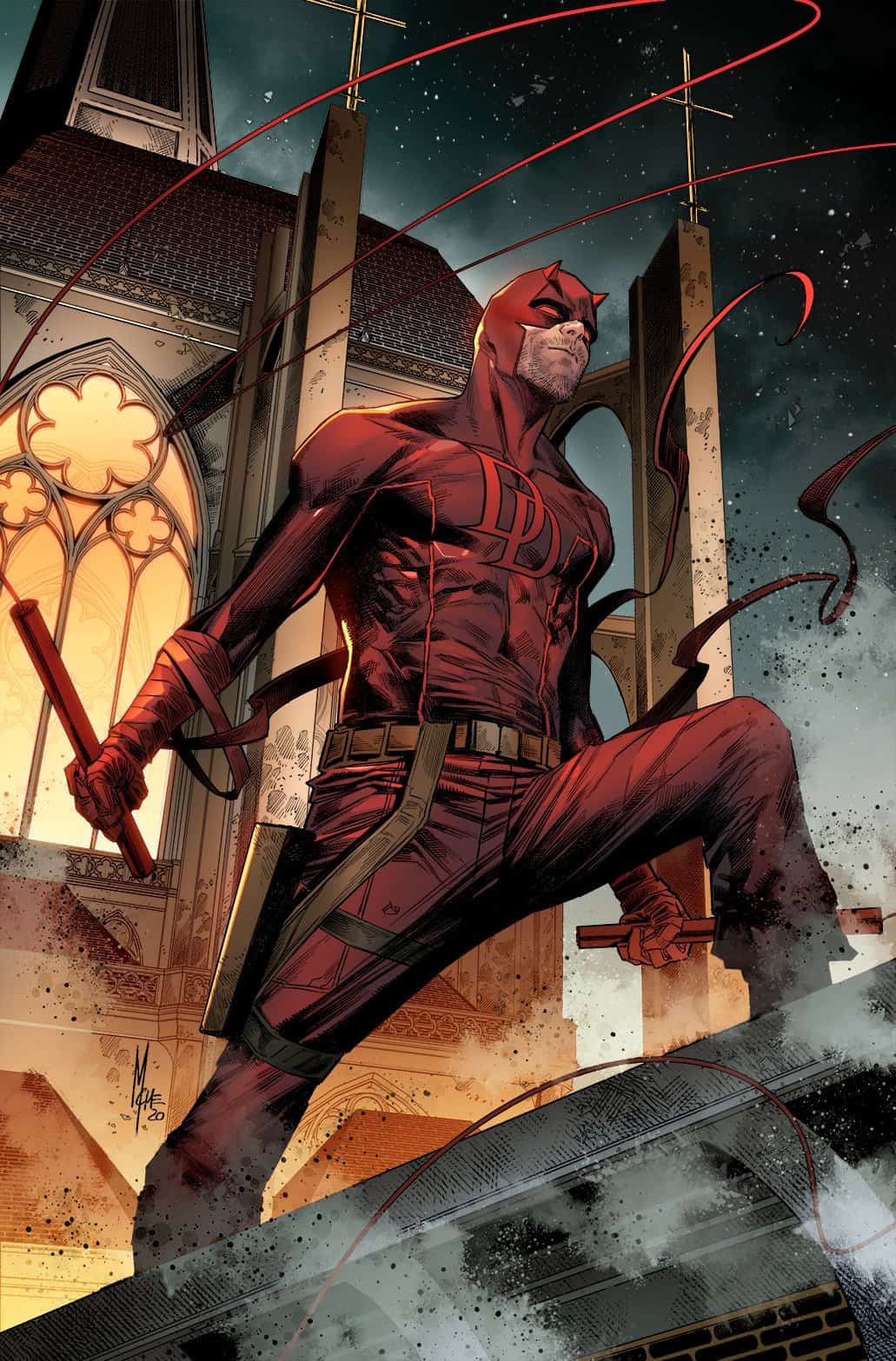 Daredevil's origins is one of the best to be developed, and is much darker and grittier in theme than the usual Marvel plotlines, which could explain his wide appeal and popularity. He is the first major superhero with a disability, which provided inspiration and shed light into the perspective of an often ignored community. Created by Stan Lee and Bill Everett, the character first appeared in Daredevil #1 (1964).
Matt Murdock/Daredevil is a citizen of the neighbourhood "Hell's Kitchen" in New York city. As a child, Matt gets into an accident where a radioactive substance from a truck falls onto him which causes him to lose his vision. But despite becoming blind, he begins to realise that he has acquired superhuman abilities, including radar senses. Matt further develops skills as a martial arts expert.
Matt is also a successful criminal lawyer, with which he spearheads his double life of a lawyer by day and a vigilante by night. He successfully brings the evil elements in his neighbourhood to justice, and it has brought him into conflict with the villain Kingpin
13. Galactus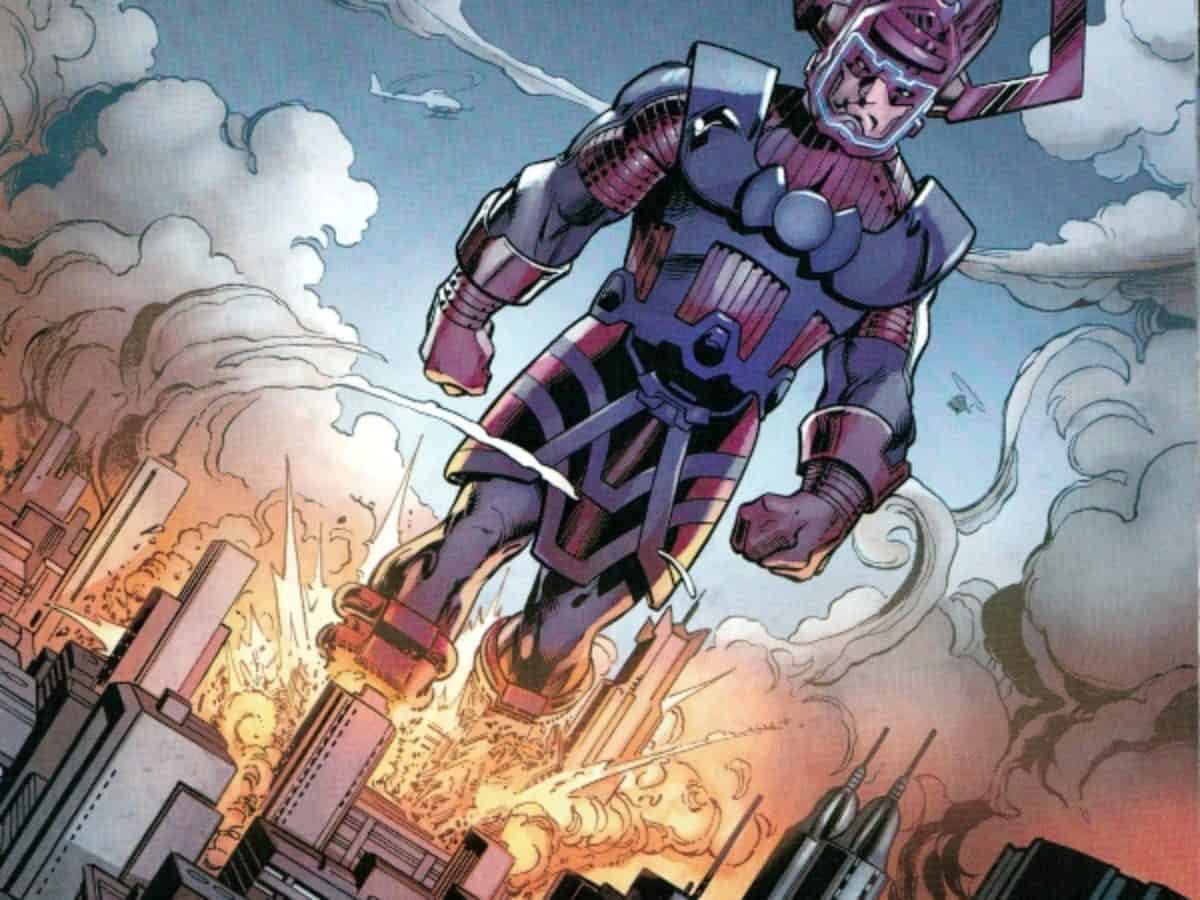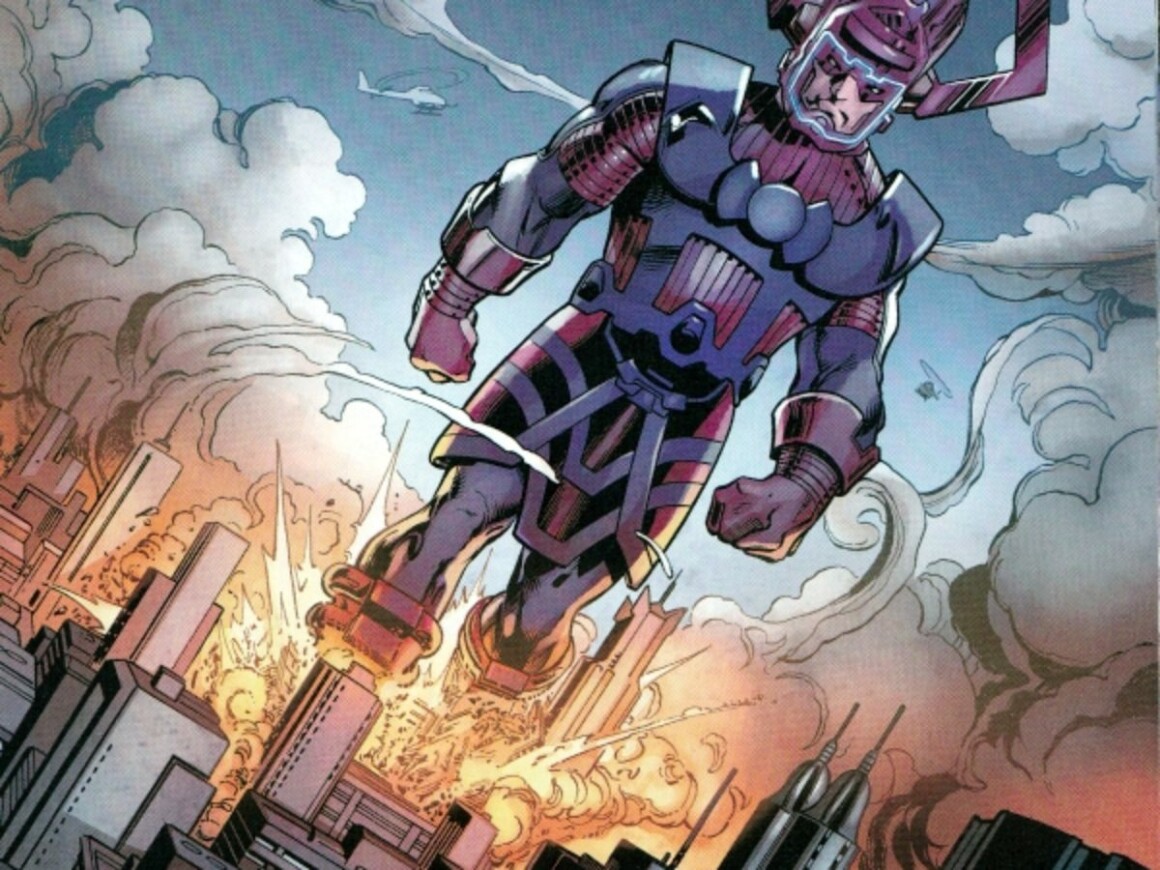 Galactus is one of the most feared supervillains in the Marvel Universe, as he is a god-like, cosmic entity, who literally devours planets so as to feed on their energy. The character was created by Stan Lee and Jack Kirby, and debuted in Fantastic Four #48 (1966).
The character was originally an alien explorer known as Galan, who gained his god-like powers and turned into Galactus after passing near a star. In furthering his origin story, it was revealed that the character existed before the Big Bang which created the current universe, and merged with the "Sentience of the Universe" to become Galactus.
Galactus is usually accompanied by a herald (like the Silver Surfer), who scouts the universe for suitable planets to feed on. His actions are depicted to be stemming due to a different sense of morality, and he is an immensely powerful being, especially after gaining energy from devouring planets.
12. Black Widow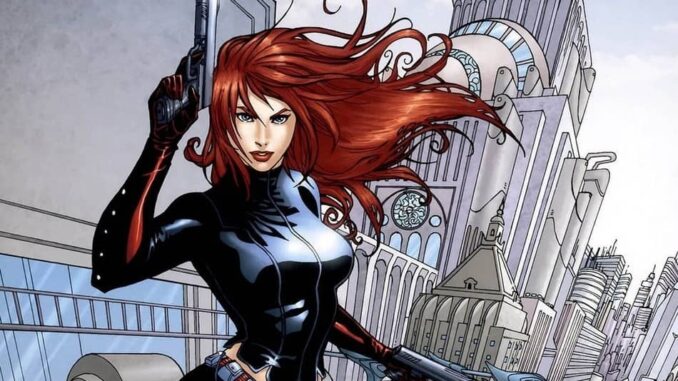 From among all the heroes in the Marvel Universe, Black Widow could be the most relatable as she goes about saving the world simply with advanced human capabilities, as compared to the others who have natural or technologically superior powers of some kind. Created by Stan Lee, Don Rico and Don Heck, she made her first appearance in Tales of Suspense #52 (1964).
Originally a bio-enhanced spy who worked for the KGB, Natasha Alianovna Romanovva/Black Widow was an enemy of the Avengers before she defected to the United States and became a member of Avengers and S.H.I.E.L.D.
During the 1942 battle of Stalingrad, Natasha's family was attacked by Nazis, wherein she was rescued by a soldier, Ivan Petrovich Bezukhov, who raised her along with his own child. At the behest of Petrovich, Natasha was affiliated with the Red Room and the Black Widow Program, where apart from espionage training, she was subject to the Kudrin Treatment to give the young trainees enhanced physical abilities and slowed ageing. When young Natasha was kidnapped by Baron Strucker to use her as a weapon, their plan was foiled by Petrovich, Captain America and Wolverine.
Black Widow's story reflects the political tensions during the time she was created, and the various plotlines surrounding her are intriguing and developed in such a way that she has become a female icon among superhero characters.
11. Fantastic Four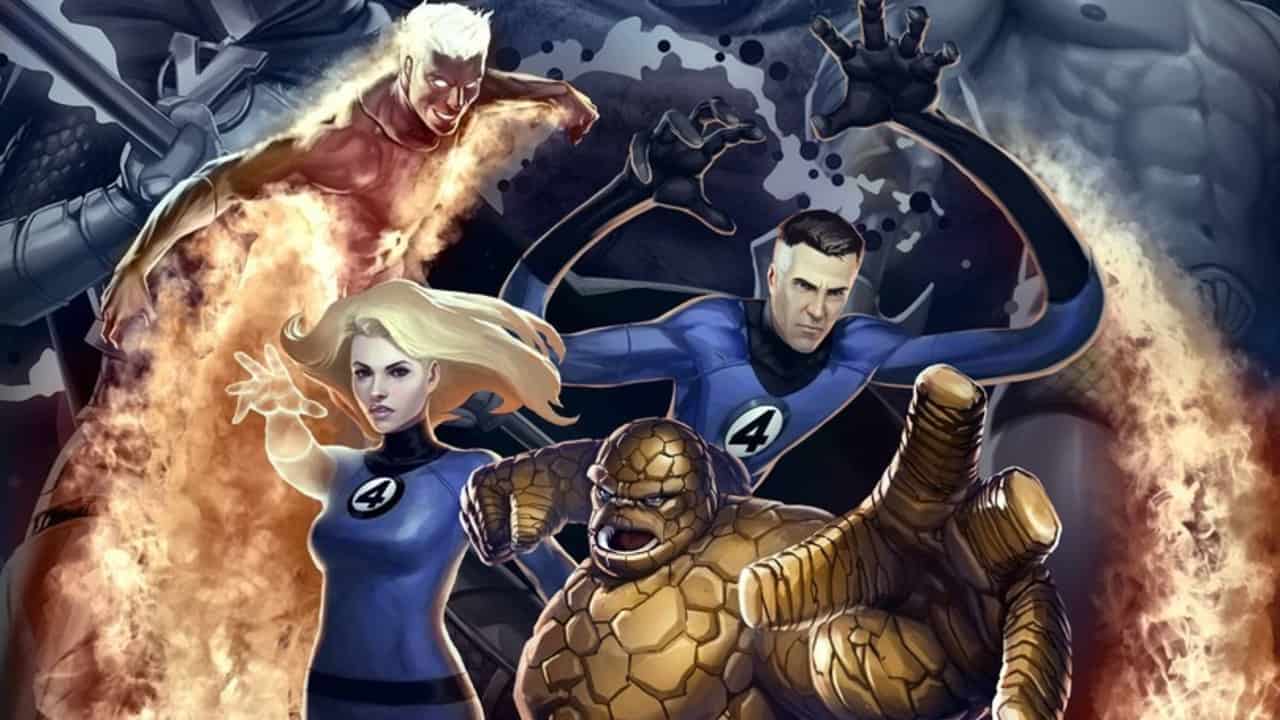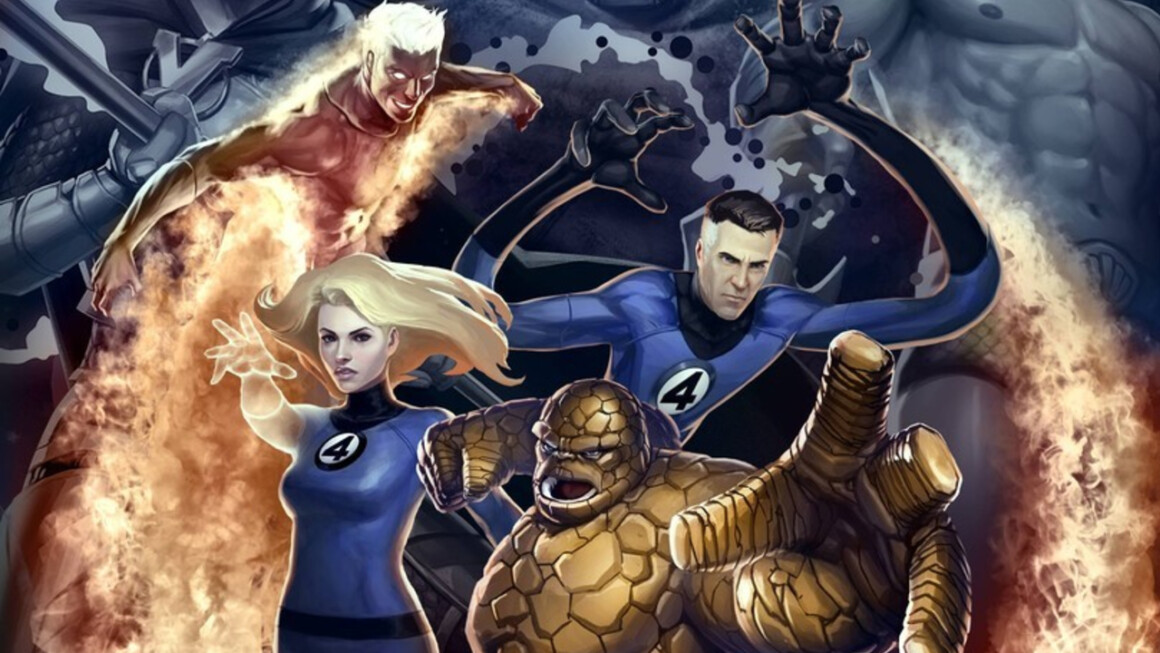 Created as the first team in Marvel Comics, the Fantastic Four is a group of four characters who gained superpowers after being hit by cosmic rays during a mission to outer space. Created by Jack Kirby and Stan Lee, the team debuted in The Fantastic Four #1 (1961).
The characters consist of: Reed Richards/Mister Fantastic, a scientific genius who can stretch and elongate his body to various shapes and sizes; Sue Storm/The Invisible Woman, who can become invisible and generate powerful force fields and blasts; Johnny Storm/Human Torch, who can generate flames and fly; and Ben Grimm/Thing, who possess superhuman strength and durability due to his stone like body. Sue Storm goes on to marry Reed Richards, and Johnny Storm is Sue's brother.
Unlike the comic archetypal teams, Fantastic Four has been depicted to be dysfunctional and hold grudges against each other although they're still a loving family. They have jointly faced villains such as Doctor Doom, Galactus and Silver Surfer, and has also been associated with heroes like Spider-Man and Iron Man.
10. Professor X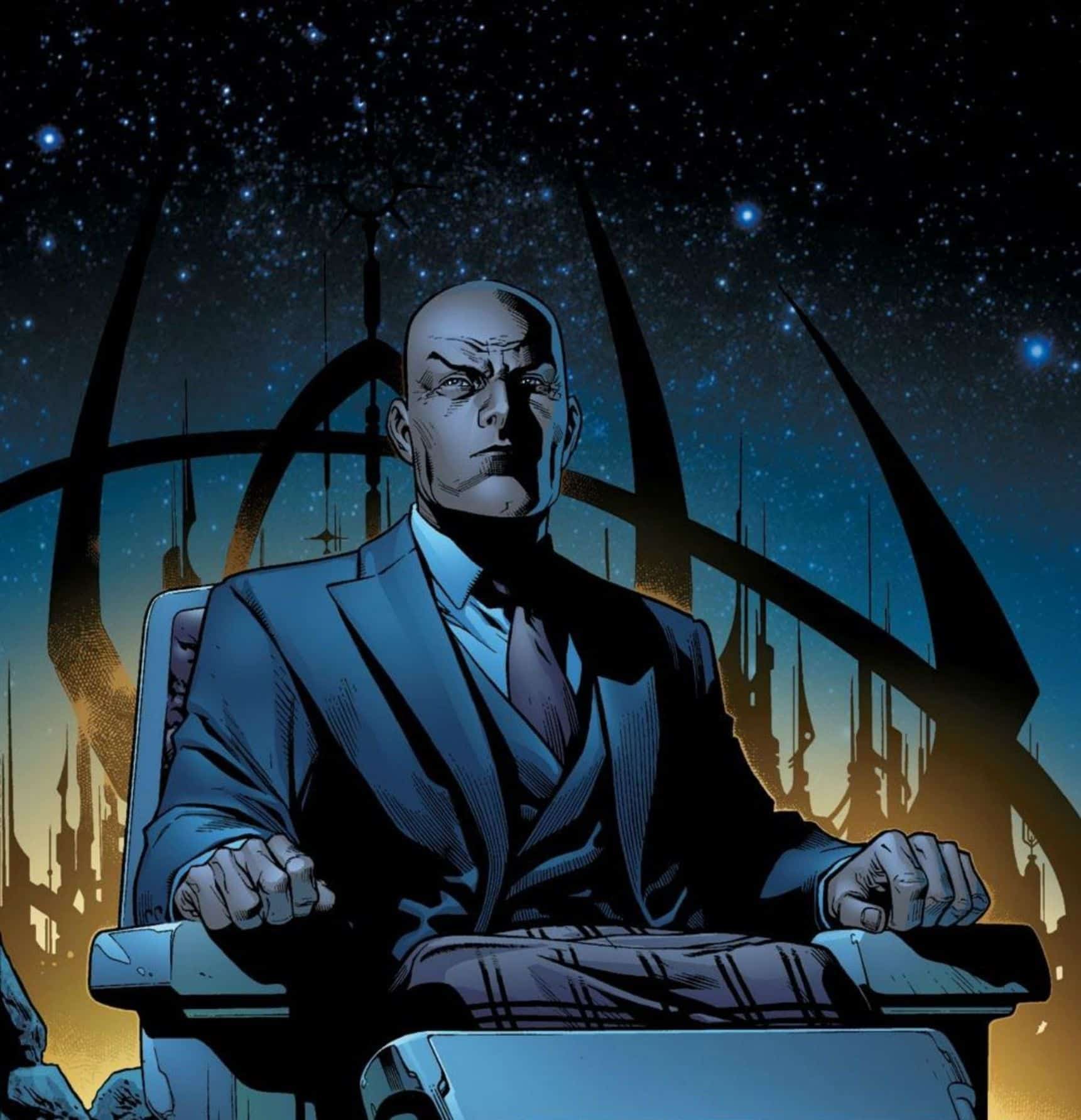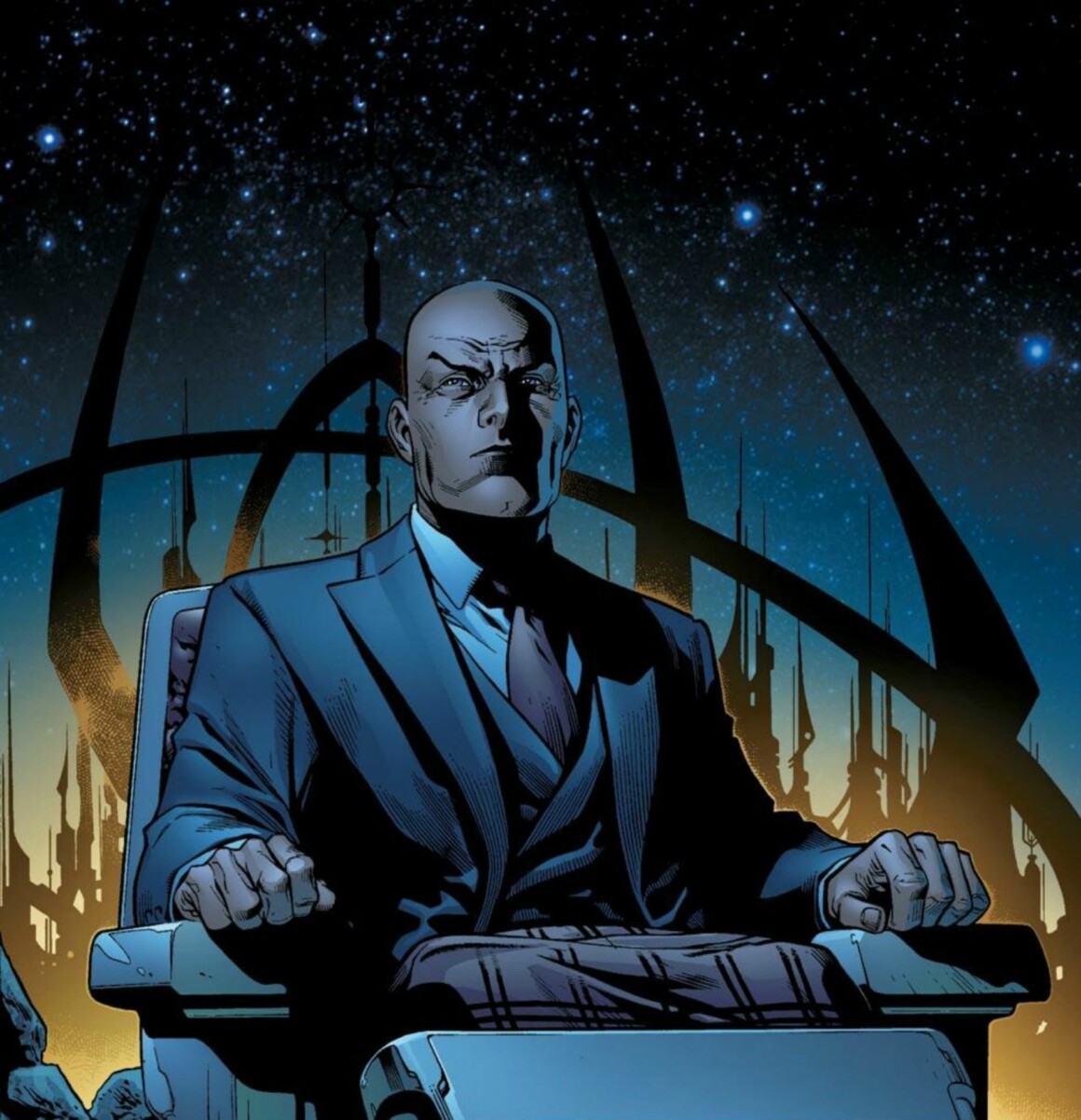 A powerful mutant with the abilities of telepathy and mind control, Charles Francis Xavier/Professor X is the founder and occasional leader of X-Men. The character was created by Stan Lee and Jack Kirby, and first appeared in The X-Men #1 (1963). He is a visionary who strives to maintain peaceful coexistence between humans and mutants.
Charles Xavier was born to nuclear physicists Brian and Sharon Xavier, and he acquired his mutant abilities due to radiation absorbed by his father. Gifted with above average intelligence, Professor X has genius command over topics like genetics and mutations. Through most of the comics, Professor X is portrayed as a paraplegic, who uses his wheelchair to move around.
The character founded Xavier's Institute For Gifted Youngsters as a sanctuary for young mutants who are confused with their powers and where they learn how to use their abilities wisely. Professor X is paired alongside and opposite Magneto, who as opposed to Charles employs a more militant attitude to the human-mutant conflict. Charles' half brother is Cain, who goes on to become the formidable villain Juggernaut.
Professor X founded X-Men, a group by his students to counter threats arising from mutants with evil intentions.
9. Thanos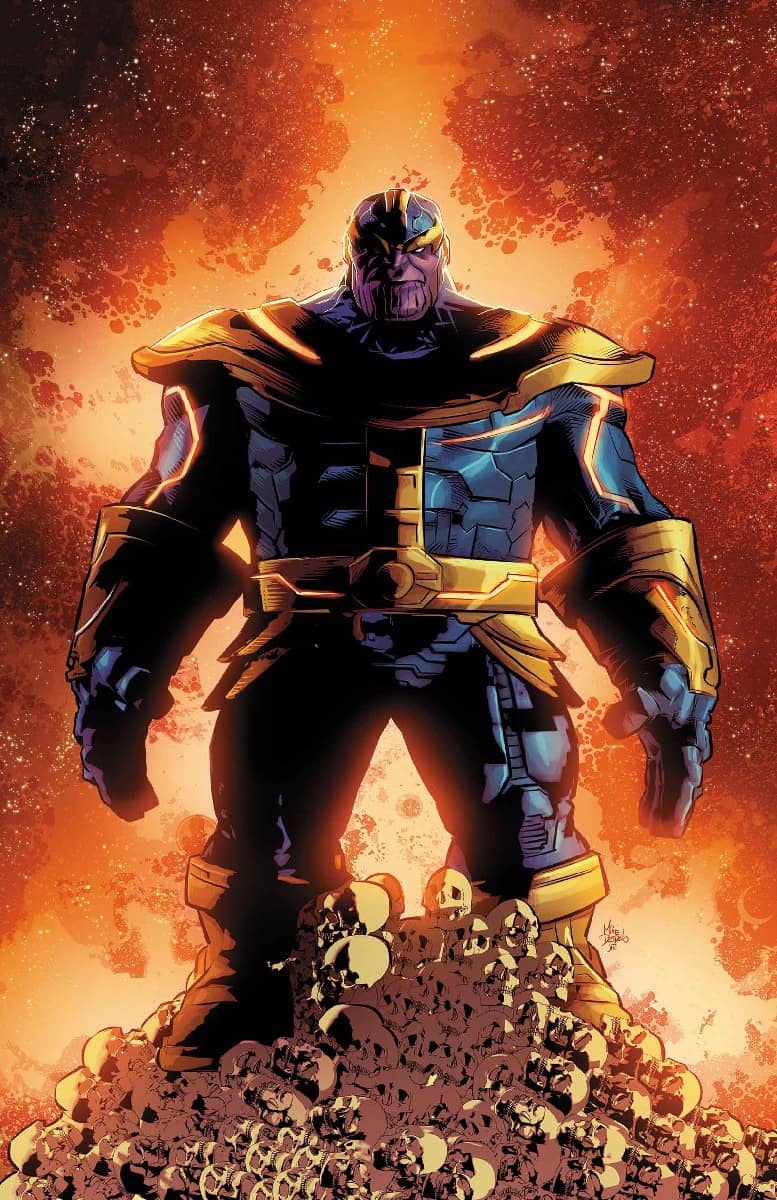 Thanos could be one of the most popular villain characters amid a plethora of heroes in the Marvel Universe. He is known to have single handedly defeated some of the strongest heroes, by simply relying on his physical prowess. He was created by Jim Starlin and made his first appearance in The Invincible Iron Man #55 (1973).
Born on Titan, Thanos is the son of A'lars and Sui-San, two Eternals. He is an Eternal member himself, But he even carries the Deviant gene. Although he was a pacifist as a child, he became fascinated with the concept of death, eventually even falling in love with the Mistress of Death, who is the embodiment of death in the Marvel Universe. He then went on to become a villain, first in small ways such as piracy, but then with doing things which one couldn't even comprehend.
The character's best known storyline would be The Infinity Gauntlet (1991), where Thanos successfully assembled the six Infinity Gems into a gauntlet and used it to kill half the universe's population. Although his aim was to become the most powerful being alive, his ulterior motive was to earn the affection of Mistress Death.
Although portrayed as a villain bent on being evil, many plotlines have depicted Thanos to have a twisted moral compass, which makes him justify his actions.In pursuit of his agenda of destruction, he has faced many heroes such as the Avengers, Guardians of the Galaxy, Fantastic Four and the X-Men.
8. Black Panther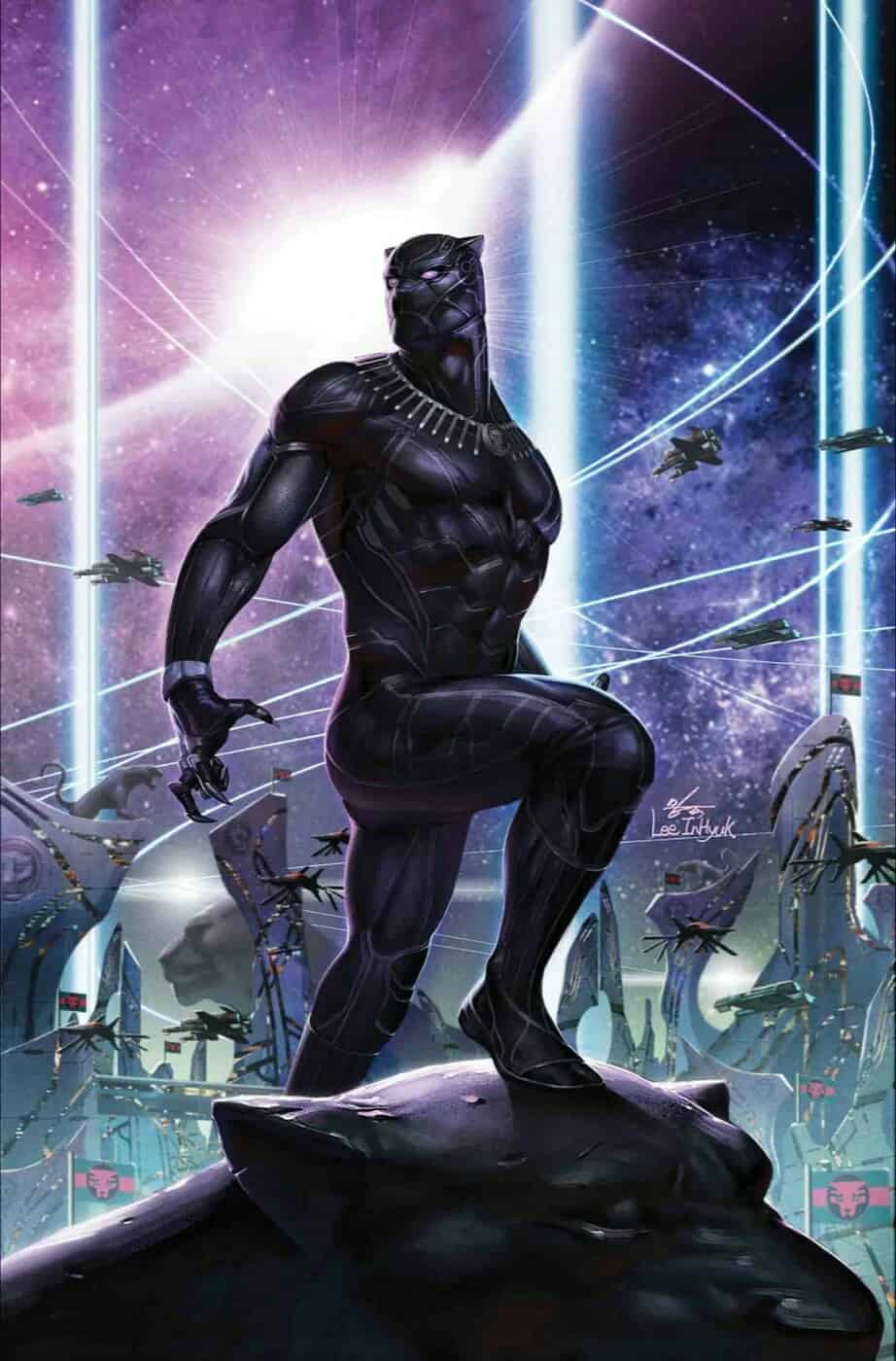 T'Challa/Black Panther is the king and protector of the kingdom of Wakanda, a fictional country in the Marvel Universe. Created by Stan Lee and Jack Kirby, Black Panther debuted in Fantastic Four #52. Despite being a popular character in the comics, Black Panther has only recently been widely known unlike other heroes such as Iron Man, Captain America and Hulk.
T'Challa's father, T'Chaka was murdered by the villain Ulysses Klaw, which left the underage T'Challa as the heir to the throne. The title of Black Panther is passed on hereditarily to the kings of Wakanda, but they must first prove themselves worthy to don the mantle. Although obsessed with avenging his father, which drove many of the plots, T'Challa is also known for his governance, by uniting many of the Wakandan tribes.
He later on joins the Avengers and has also befriended the Fantastic Four. An important plotline is his battle against Killmonger, who aimed at usurping the throne and becoming king himself.
Black Panther's popularity is also linked to the portrayal of a black character in an important and mainstream role in the comics, which has not been the case for a majority of the characters from the community. But apart from the socio-cultural factor, Black Panther has got much more grounded and focussed storylines in a much more intimate level, than when compared to the grand-level plotlines which are of a usual focus in comics.
7. Deadpool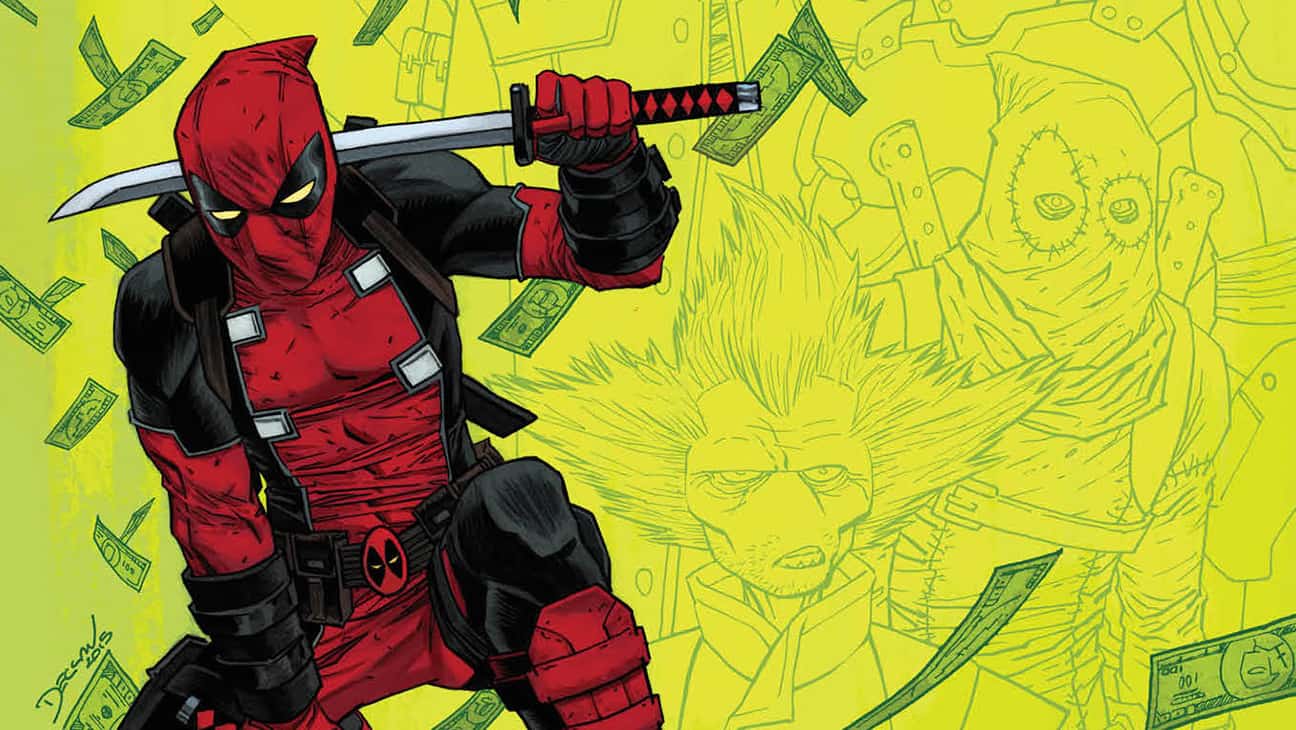 In the comic world, where things are mostly gritty and serious in nature, Deadpool is quite an exception. With his humorous take on situations and comic persona, the character has developed into a funny yet integral part of the Marvel Universe. Created by Fabian Nicieza and Rob Liefeld, Deadpool debuted in The New Mutants #98 (1991).
Deadpool does not have a true origin story, but he is the alter ego of Wade Winston Wilson, a disfigured mercenary with superhuman abilities, which includes physical prowess and accelerated healing. Although he was depicted as a supervillain initially, he has been recognized later on as an antihero. Known as the "Merc with a Mouth", Deadpool is iconic for talking and joking about while going about his mission, occasionally breaking the fourth wall.
His foul mouthed and unapologetic killer tendencies mixed with quirky, weird and chaotic situations that he finds himself in has truly made him a popular figure with humorous plotlines.
6. Captain America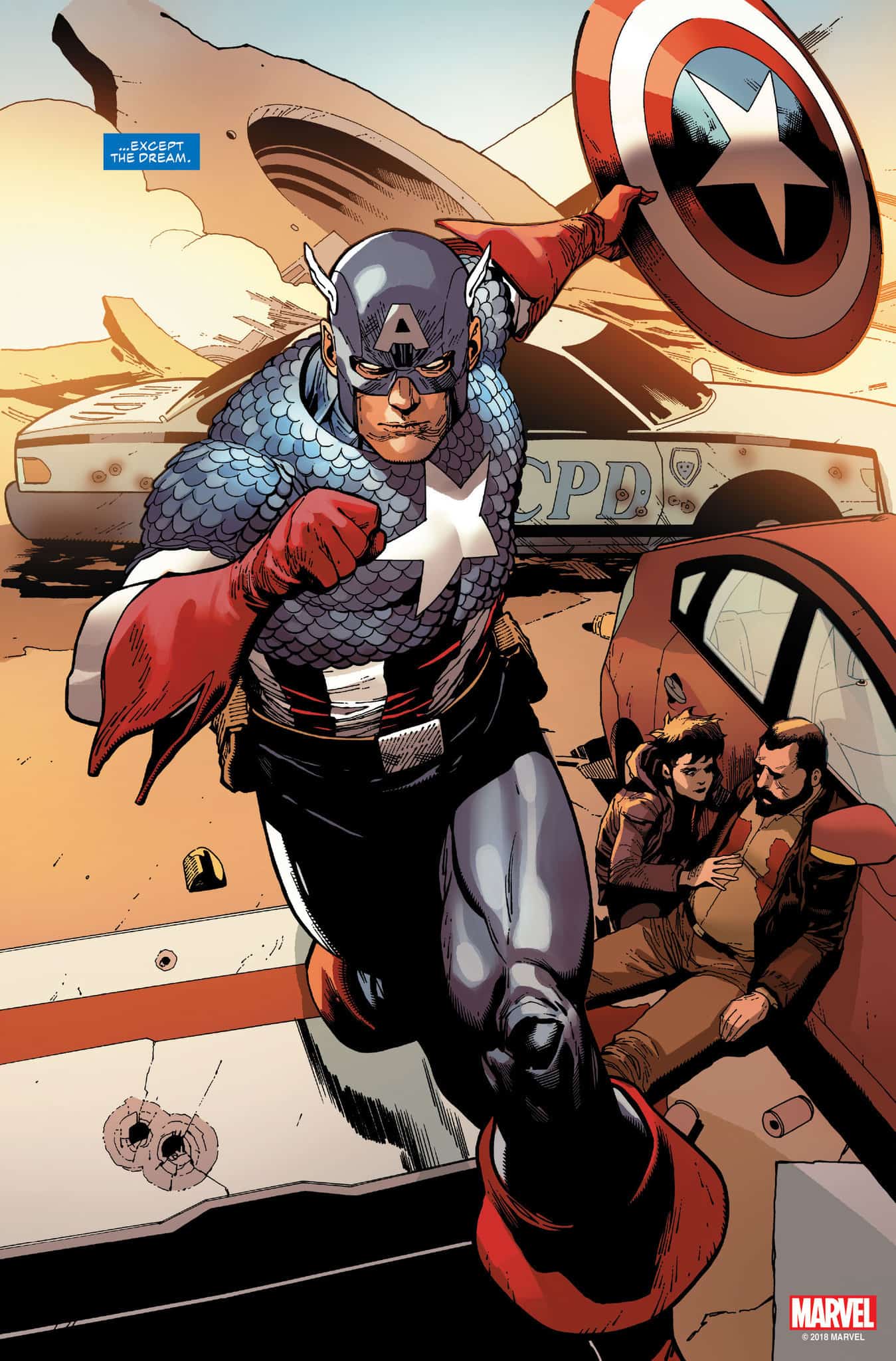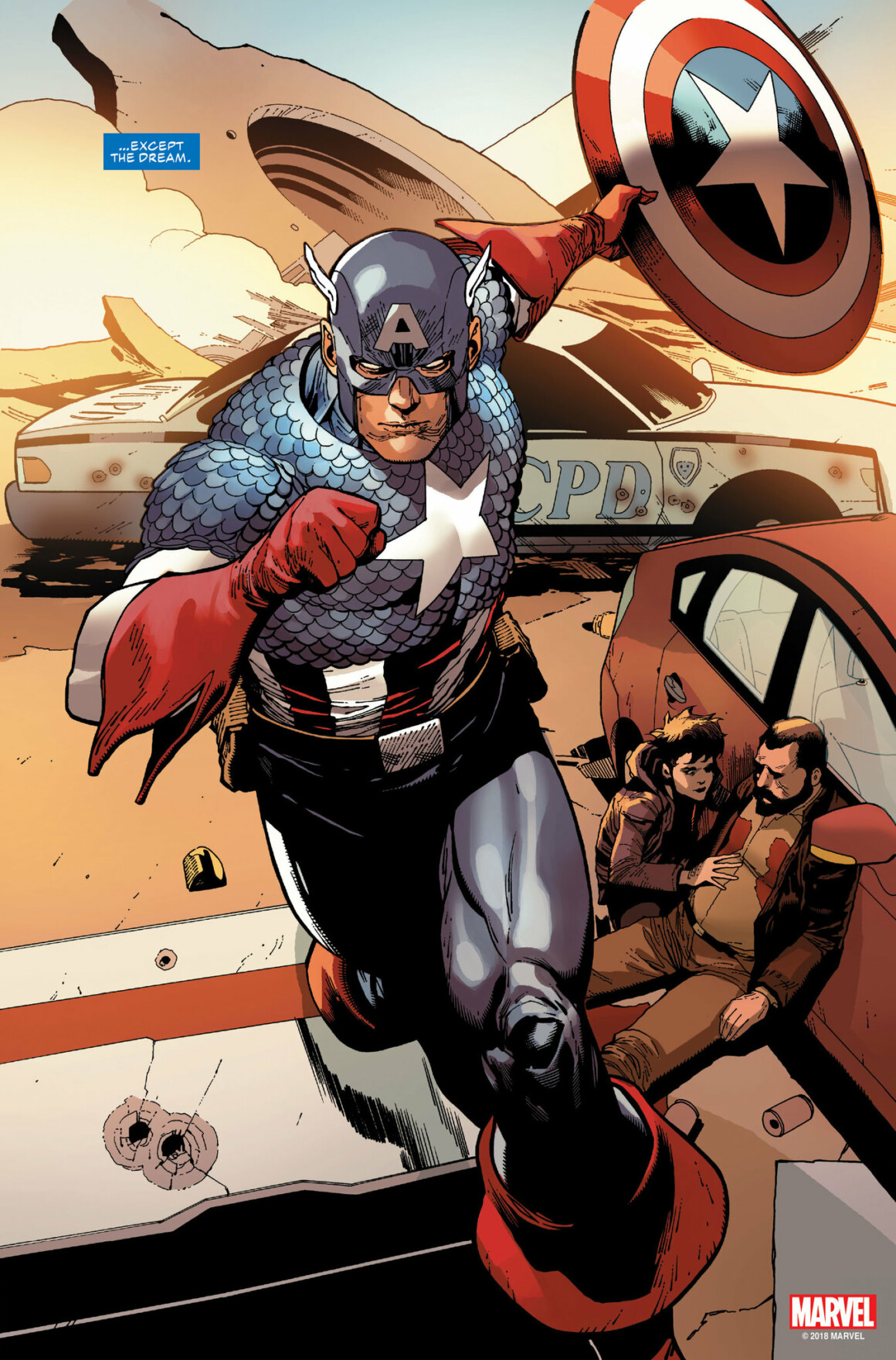 A symbol of truth and justice, Captain America is an icon of American patriotism. Developed by Jack Kirby and Joe Simon, the character debuted in Captain America Comics #1 (1941). He was created primarily as a propaganda character during the Second World War, and later was reinvented as a superhero without any propaganda material.
Steve Rogers was a motivated young man who wanted to enlist in the army, but couldn't due to his frail physical structure. But this caught the attention of Dr. Abraham Erskine, who allowed him to participate in an experiment named "Project Rebirth", aimed at developing superhuman soldiers with enhanced physical traits. Although the experiment was a success, Erskine was killed by a spy, which made Steve Rogers a unique specimen to benefit from the super soldier serum.
After being enlisted as Captain America, he was deployed in variou secret missions. His stars and stripes costume and the red and blue shield explicitly represents the American flag. Towards the end of the war, while attempting to stop the Nazi scientist Baron Zemo, Rogers' plane explodes and crashes into the English Channel. Although presumed to be dead, Cap is discovered many years later, frozen but alive due to the super soldier serum. From then on Captain America has proceeded to save the world, and is also the founding member and the leader of the Avengers.
5. Thor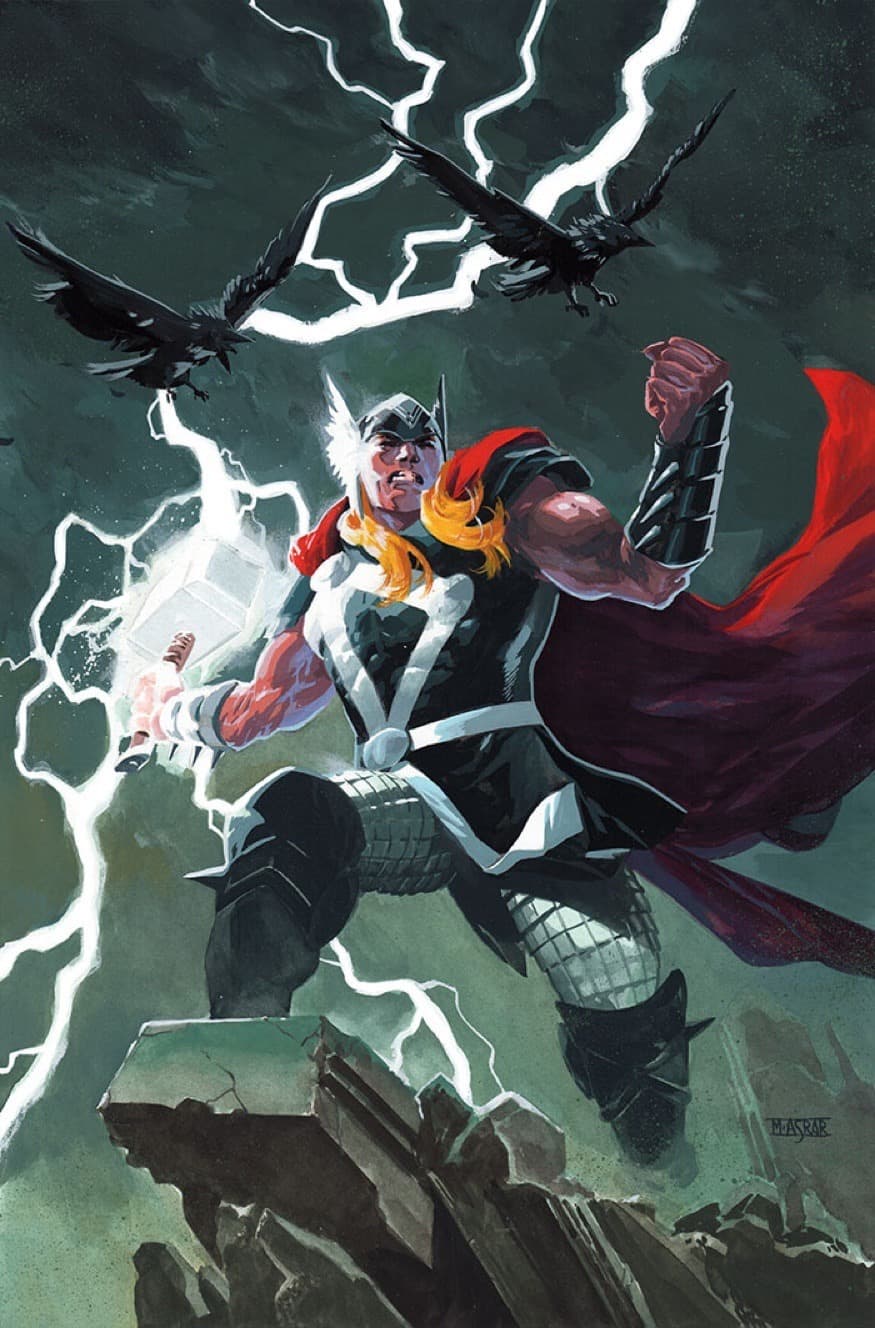 A literal God, who serves as the protector of Earth with his powers, Thor Odinson has developed into one of the most powerful characters in the Marvel Universe. Created by Stan Lee, Larry Lieber and Jack Kirby, Thor first appeared in Journey Into Mystery #83 (1962).
Known as the "God of Thunder" Thor is inspired by the Norse god of the same name. Born to Odin and Gaea, he is the heir to the throne of Asgard. His godly heritage and the powers bestowed on him makes him the powerful protector of Asgard and Earth. It also makes him worthy to lift his weapon Mjolnir, a feat which only very few people have been able to accomplish.
Thor used to throw himself into adventures, along with his envious brother Loki, and his Asgardian allies. As he developed into a skilled warrior, so did his arrogance and troublemaking character, which forced Odin to banish him to Earth without his powers, and being unworthy to wield Mjolnir. In his time on Earth, he developed his humane qualities of compassion and perseverance, and in the process became worthy again.
He is one of the founding members of the Avengers and has led many battles outside the humans realm, defending humanity from evil forces. Although he constantly faces troubles from his mischievous and menacing brother Loki, both of their relationship has constantly been developed through various ups and downs in the comics.
4. Wolverine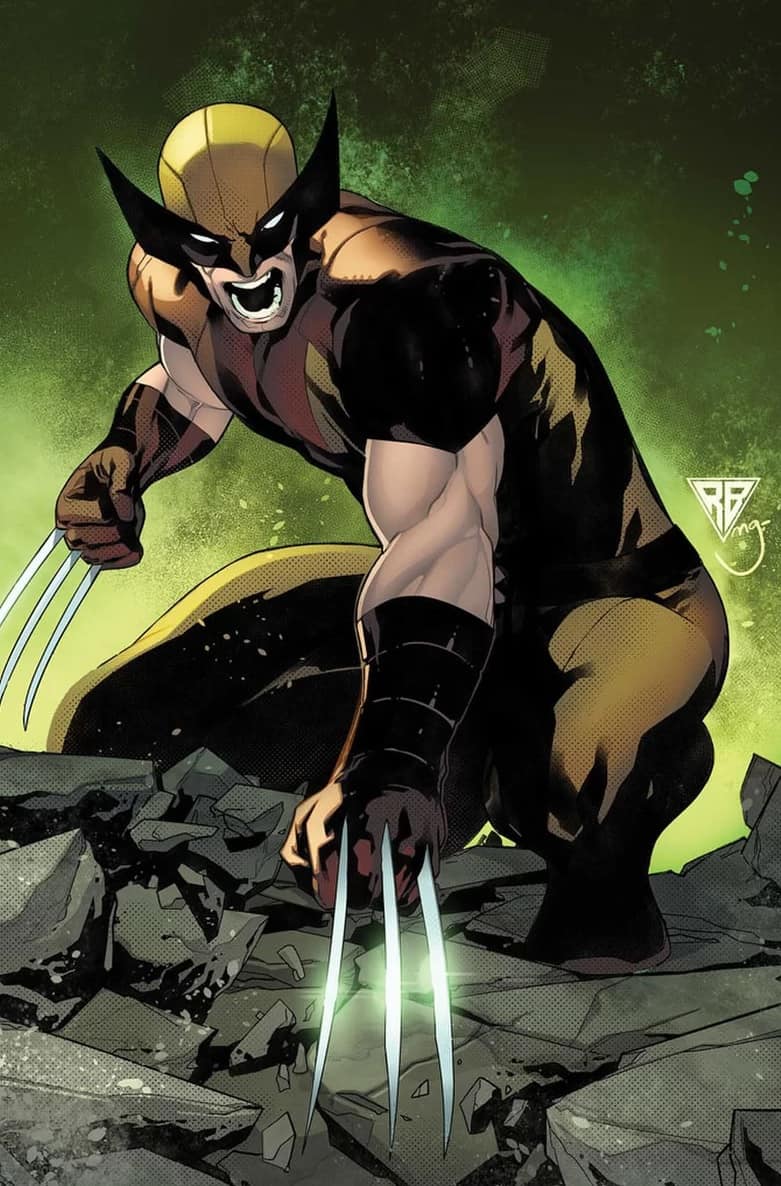 James Howlett/Logan aka Wolverine is perhaps one of the most ferocious characters in the Marvel Universe. A mutant with incredible strength and healing powers, Wolverine's intensity and roughness combined with a readiness to burst in and take on a fight has made him a central figure in not just the X-Men, but in many other parallel plotlines in Marvel Comics. He was created by Roy Thomas, Len Wein and John Romita Sr. and debuted in The Incredible Hulk #180 (1974).
According to contemporary Marvel canon, Wolverine was born as James Howlett as an illegitimate son of the groundskeeper Thomas Logan, who went on to kill John Howlett for deceiving him. James discovered his mutation of bone claws as he witnessed the murder and went on to kill Thomas Logan, but not before it is revealed that Logan is his real father. After running away from home, he enlists as a soldier and fights in both World Wars, before his abilities. He then becomes a member of the infamous Team X and later undergoes the Weapon X program which gives him his adamantium infused claws.
When Logan loses his memory at one point, he is rescued by Professor X, who helps him regain his humanity and recruits him as a member of the X-Men. Although Wolverine prefers to conduct his business as a lone wolf, he is an integral part of X-Men plotlines and has appeared in all of the team's various adaptations.
His evolution across the comics and live media adaptations have been intricately structured and well developed, such that comic plotline of Old Man Logan, and its film adaptation Logan, in which Hugh Jackman played his last role as the eponymous character, have been reviewed by critics to be one of the all time best in their respective categories.
3. Hulk
The Hulk is one of the most formidable characters in Marvel Comics. The character first appeared in The Incredible Hulk #1 (1962). A being of insane power fuelled by rage, Hulk is known for his beastly and inhumane brute strength, which can cause widespread destruction.
Hulk is the alter ego of Dr. Bruce Banner, who is physically weak, and an emotionally withdrawn person but is a genius physician, who's intelligence only comes second to that of Tony Stark.
During an experimental detonation of a gamma bomb, Bruce Banner accidentally got hit and absorbed large amounts of gamma radiation. Though seemingly unhurt at first, Banner turned into a green beast at night, which he later on learnt to be caused due to his tipping rage.
Although he suffered for a while due to the condition, he eventually learned how to control his anger and to only use it in imminent situations. But he is still dangerous, as he can turn into the Hulk unwillingly when the rage goes beyond his control. Bruce Banner's and Hulk's personalities exist separately in one body, and they generally resent each other.
Hulk is one of the founding members of the Avengers, and has served worldwide in various missions, both as a scientist and as a warrior in his green skinned, muscular humanoid form.
2. Iron-Man
Tony Stark/Iron Man is one of the important characters, if not the most important, in the Marvel Universe, and a founding member of the Avengers. Created by Stan Lee, Larry Lieber, Jack Kirby and Don Heck in 1963, he debuted in Tales of Suspense #39.
Tony Stark is a billionaire, scientist, philanthropist and playboy, who was born to the industrialist Howard Stark and his wife Maria. Although Tony Stark used his brilliant mind to build technology and weapons, he realised his folly when he was kidnapped and demanded to build a weapon of mass destruction. Although he sustained a chest injury during the kidnapping, he developed the Iron Man suit to escape his captors and has since gone on to develop his suit and use his technology and brilliance for the greater good.
Although he was initially secretive about his identity, just like every other comic book superhero, Tony Stark went on to reveal himself as Iron Man, and has done it in the most lavish way possible. Iron-Man has been a key decision maker in various comic plotlines, who has a strong backing from the government and also his allies. He has even been a mentor to few of the Marvel characters, such as Spider-Man.
1. Spider-Man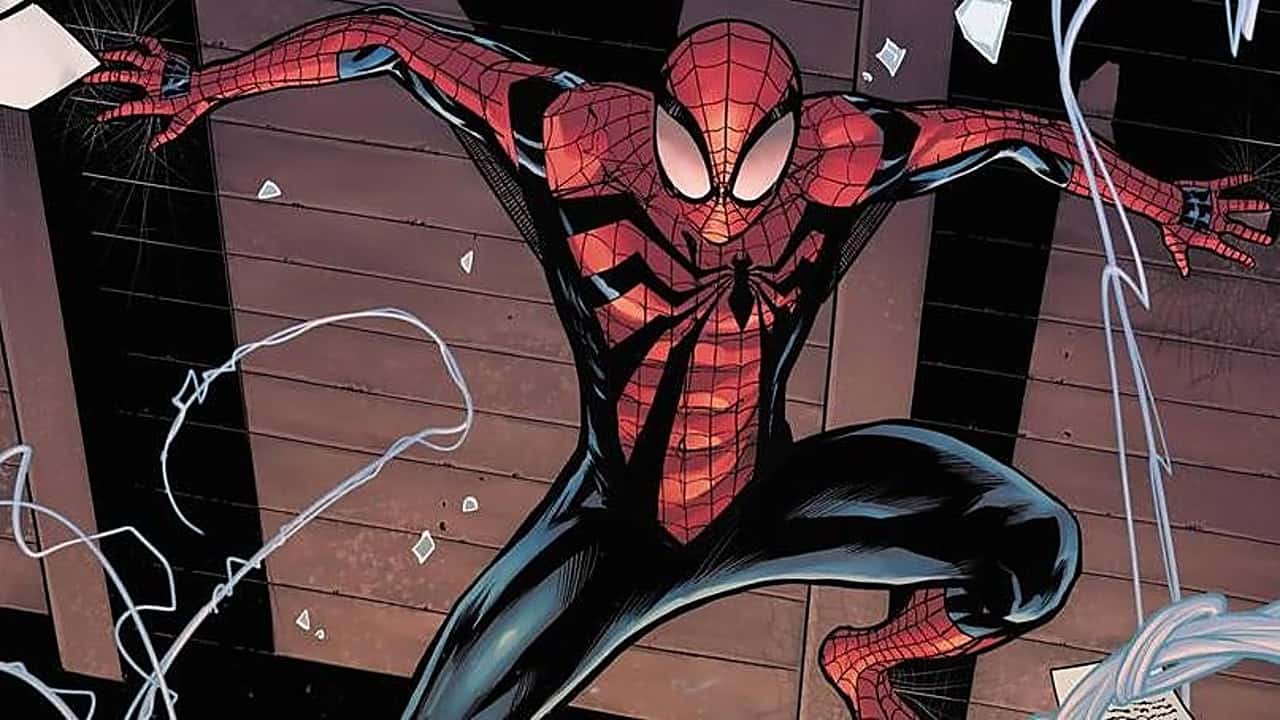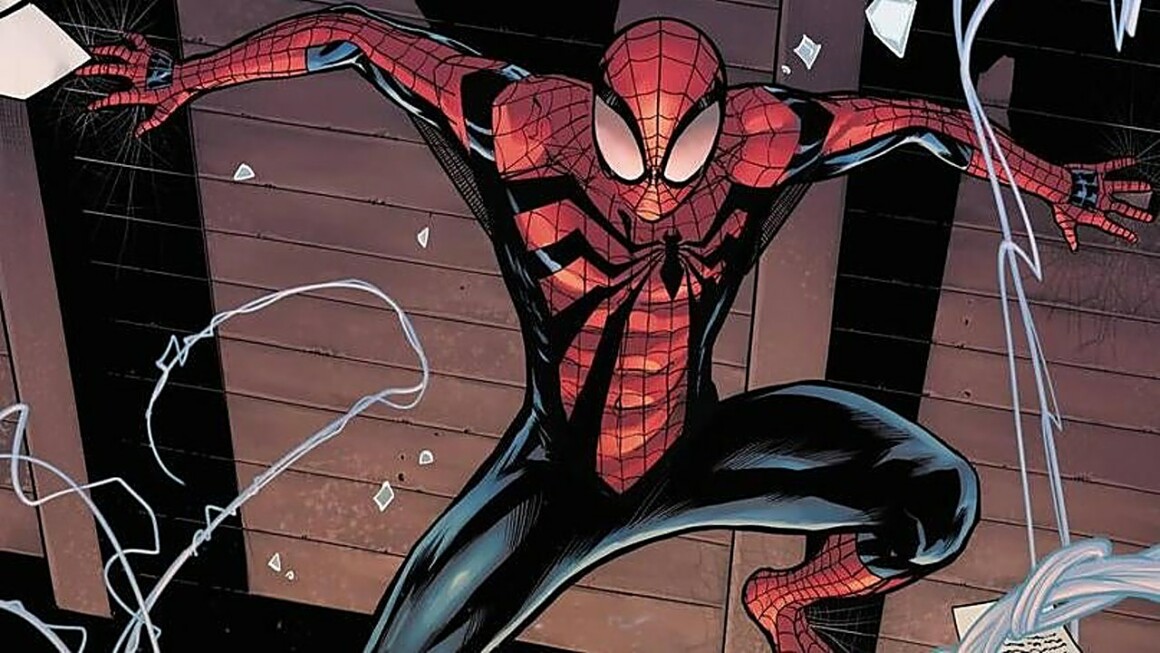 Peter Parker/Spider-Man could very well be the most successful and recognized heroes, and has become a central player in the Marvel Universe. Created by Stan Lee and Steve Ditko, he debuted in Amazing Fantasy #15 (1962). Being a simple teenager who is not a billionaire, genius and without any god like powers, sans the spider bite which gave him heightened senses, Spider-Man has turned into the dream superhero of kids and teenagers.
Born in New York to Richard and May Parker, Peter Parker was raised by his Uncle Ben and Aunt May. Although he faced a lot of issues through his adolescence, it all turned for the worst when he watched his Uncle Ben being murdered by a robber. His life turned around when he got bit by a radioactive spider, which gave him superhuman abilities, including powers to climb a wall and to shoot web shots from his body. With his newly acquired powers, he set out to become a vigilante named Spider-Man, the friendly neighbourhood superhero.
Although Spider-Man is generally portrayed as a standalone hero, who has faced many powerful enemies such as the Green Goblin, Doctor Octopus, Venom and Rhino, he has become an important member of the Avengers, especially under the mentorship of Tony Stark, and set out to save the world against bigger villains in numerous storylines.
Peter Parker's personal life is also focussed in the comics, especially with his love relationships with Mary Jane and Gwen Stacy, and his quirky job as a photographer for the Daily Bugle, who's publisher J. Johan Jameson is hell bent on finding all kinds of wrong with Spider-Man.
Even though Miles Morales' Spider-Man has gone on to be equally successful, Peter Parker's version is the earliest, popular and has had the most effect in the Marvel Universe.