It probably could be called a crime if there was no Barry season 3. The cliffhanger ending of the season 2 needs an explanation and they cannot leave the viewers without answers.
Premiered in March 2018, Barry is a dark comedy drama series who stars Bill Hader as a hitman named Barry Berkman. Barry is accepted into the LA theater scene after he travels to Los Angeles.
Rotten Tomatoes gives the first season of Barry 98% scores from critic ratings and 89% audience scores.
Received positive response for its first season, Barry released its second season one year later in 2019. The Hollywood Reporter notes that the first two episodes of Barry season 2 have gathered 478.000 viewers for the first airings.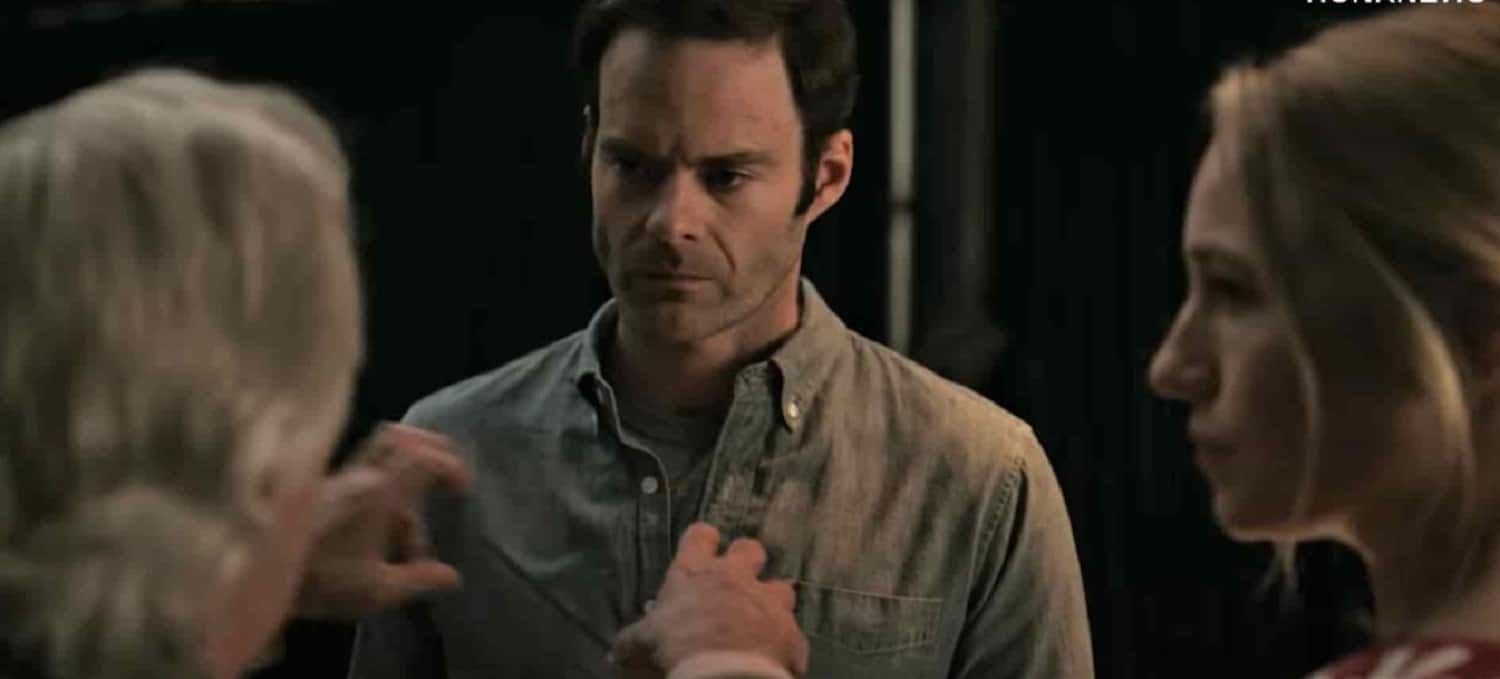 Created by Bill Hader and Alec Berg, the first season of this series successfully achieved two Primetime Emmy Awards, while the second season won three Emmys.
What Happened in the End of Season 2?
The season 2 finale is a pure chaos. Spoiler alert.
So at the end of season 2, Gene Cousineau (Henry Winkler) finds out the murder of his girlfriend, police detective Janice Moss. He discovers her body in a trunk of a car in the woods. Along with that, Barry's partner Fuches (Stephen Root) hold a gun to Gene's head but didn't have the balls to pull the trigger. He eventually whispers something and runs away.
Although Barry and Gene later on get arrested, Barry is released because the cops think Gene is the murderer.
Meanwhile, Barry's girlfriend Sally decided to walk away from abusive relationship and stay away from the partner that hurt her.
And Barry cannot pull himself together as well. It seems like he's going back to the life that he's been trying to avoid in the entire series. We can just hope that everything is getting better for him and his messier life.
Before watching Barry season 3, you probably want to rewatch the season 2 in order to remember clearly what is happening. You can watch it here in HBO Max.
Barry Season 3 Release Date
The filming of Barry season 3 was delayed in the light of coronavirus pandemic. That being said, Bill Hader admitted in January 2021 that season 3 has been completely written and ready to be filmed, as well as done writing the season 4.
Although it has been announced in May 2019 even before the second season ended, Barry season 3 just started the filming in early August 2021. The first and second season of Barry released in late March, but we can expect the third season to be out earlier than that.
How the Story will Go in Barry Season 3
Do not expect many cheerful, funny stories in the season 3. It most likely will be dark and depressing.
At the end of season 2, Barry let the cops arrest Gene, although Barry is the one who murdered Gene's girlfriend. We all should admit that Barry is not only a killer, but probably is also a psychopath? That being said, Barry swears that he will hunt Fuches down.
Anthony Carrigan (who plays Noho Hank) revealed to PopCulture.com that there will be dangerous stuff ahead, but the one that makes for the most incredible stuff.
The season 3 will be a continuation from the cliffhanger ending of season 2. At the end of season 2, while he's remembering Janice, Gene finally remembers what Fuches whispered to him: "Barry Berkman did this". And right before the series ends, he says "oh my God".
In the season 3, the heating conflict between Gene and Barry probably will be the main focus. This season also will be about Barry who is struggling with himself and whether he could change, since at the end of season 2 it seems like Barry is back to his old self.
The Cast
The cast most likely will still be the familiar faces that we have seen in season 1 and 2. As mentioned before, it will include Bill Hader as Barry Berkman, Henry Winkler as Gene Cousineau, Stephen Root as Monroe Fuches, Sarah Goldberg as Sally Reed, and Anthony Carrigan as Noho Hank.
There is still possibility that there will be new faces, but there has not been any official announcement yet regarding additional cast.
Where to Watch Barry Season 3
When the official date is out and the season 3 is released, you can watch the new episodes on HBO (Succession) or streaming on HBO Max.
But until then, sit tight and brace yourself for the next surprises.